Ronnie O'Sullivan lifted the Betfair World Championship trophy for a fifth and perhaps last time tonight as he capped his comeback with Crucible glory.
Out of snooker for almost a year, O'Sullivan rolled up in Sheffield without any competitive match practice and proceeded to tear through the draw, culminating in an 18-12 triumph against surprise finalist Barry Hawkins.
Hawkins, the 34-year-old world number 14 from Kent, emerged from their tussle with huge credit, having performed terrifically well.
It was comfortably the biggest match of his life and he met the challenge head on.
His reward was £125,000 - more than treble the size of his previous highest pay cheque - and the respect of his opponent and the watching millions.
But O'Sullivan magisterially took the title.

He did so in record-breaking style too, with his six centuries one more than any player has managed before in a World Championship final, and with his career total of three-figure Crucible breaks now four ahead of former front-runner Stephen Hendry's haul.
He finished with a brilliant 86, and just like last year brought his son, Ronnie Jr, out to share in the celebrations.
Will it be his swansong to the tournament?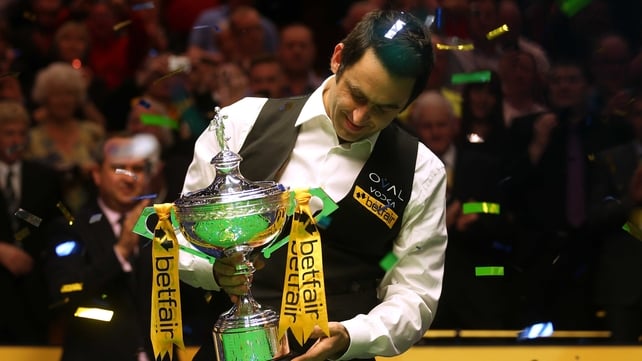 He says so, but where O'Sullivan retirement threats go, scepticism follows.
He first warned he could quit as a teenager, yet even in recent days has professed his love for snooker.
Should O'Sullivan depart, he would be quitting at the peak of his powers.
On this evidence he is irreplaceable and the sport's authorities, headed by World Snooker chairman Barry Hearn, must be desperate to keep him in the game.