Neil Robertson cracked in four centuries as he handed out a 6-1 first-round beating to Tom Ford at the UK Championship in York, going on to hail it as his best performance of the season.
The former World and current Masters champion looked hugely impressive with perhaps the most convincing display from anyone at the tournament so far.
Mark Williams looked horribly out of sorts against Mark King and duly lost 6-3, joining holder and world number one Judd Trump, the well-fancied Mark Allen and former champion Ding Junhui on the list of casualties.
"I felt mega-confident today," Robertson said afterwards.
"Practice has been going very well and I've got a good record against Tom. When I have played him previously I think it's been 6-0 and 6-1 and I knew if I could get on top of him early on then it would be tough for him."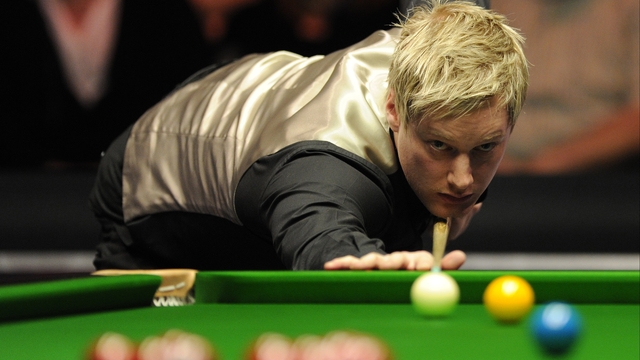 Robertson was speaking before Williams' defeat, but does not think his mission is any easier owing to the list of casualties.
"There are still some great players left in the tournament," said the Victorian, who will next face Barry Hawkins.
"But for me, it would be fantastic to hold the Masters and win the UK, that would be a special feeling. I have the opportunity to do that and to win all three in a short space of time would be great."
"I couldn't beat a man with no arms at the minute." - Mark Williams
On the other hand, Mark Williams described his performance as shocking
"I felt all right going in but I couldn't pot three balls on the trot. The table was beautiful, there was a good crowd, everything you could want. It's getting boring for me to say how badly I am playing."
Williams, who lifted the trophy in 2000 and 2003, jokingly suggested he may retire such is how he rates his form, before adding: "I couldn't beat a man with no arms at the minute."
For his part, Mark King, who occupies the last spot in the top 32, was satisfied with his night's work.
"I played pretty solid and you take whatever you can get," he said. "I made a 50-odd and made a century and I'm happy."
Matthew Stevens, victorious in 2003, getting the better of fellow countryman Dominic Dale 6-1.
By his own admission Stevens has not been on song this year, but was given a leg-up by Dale's struggle with what he thinks may be an outbreak of shingles.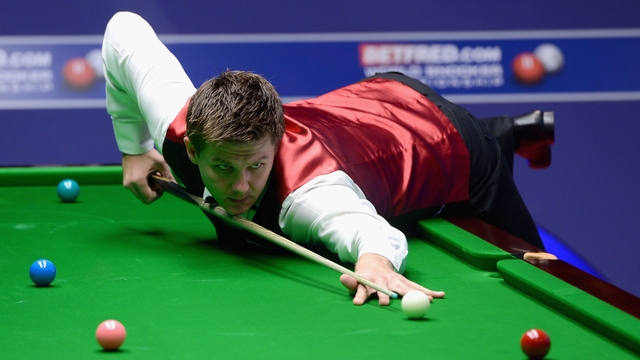 The 40-year-old was unable to see a doctor before his match started so played on, lost, and then headed off for a diagnosis.
"He doesn't look the best when he's well, but he looked awful!" said Stevens, who now plays Marco Fu.
"It was one of those unfortunate things. I felt for him as he didn't look well but it was nice to get the win."