I actually feel sorry for Joe Schmidt and Ireland. Such are the standards and the expectations that we have of Ireland now that we came away from the Aviva Stadium on Saturday evening wondering how much more there is in this team, how much more we could have got right.
Personally, having played in an era where just getting close to France was a good day, you sometimes just have to give yourself a bit of a reality check. We have just beaten France 18-11, were the vastly superior side up until the last 15 minutes, and could easily have been over the hill and far away had we been more clinical. The performance, coupled with the return of Johnny Sexton, Sean O'Brien, Jamie Heaslip and Cian Healy (off the bench), has to go down as a great day for Irish rugby.
Expectation levels in Irish rugby are at an all-time high because of our players' ability and also because of the brilliant coaching set-up which has got us all dreaming of what might be in September and October of this year at the Rugby World Cup, and I am sure everyone involved in the squad love living with that expectation because it means they are something rather than nothing.
Ireland were excellent in so many ways on Saturday evening, they kept the ball well in the first half and despite having over 60% of the possession in that first half they only allowed France one scrum, that says a lot about their accuracy in contact as well as in their handling performance. Their kick-off plays were mixed up really well and reaped huge reward, whilst defensively they dealt with the massive threats that France possessed - and I mean massive.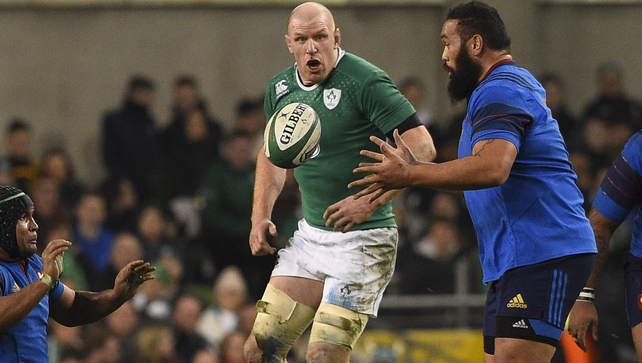 What they will go back and review is where they can be more clinical with ball in hand and disciplined in terms of penalties conceded, which allowed France easy outs and brought them back in the game. I am sure Rory Best won't want to go through the review of his yellow card next week because with Ireland under no duress that allowed them back into the game.
Thinking ahead, Les Kiss will be looking at how France replacement scrum-half Morgan Parra caused them problems with the way he played, as they will face a similar threat from Ben Youngs for England, as he brings his forwards and runners into play.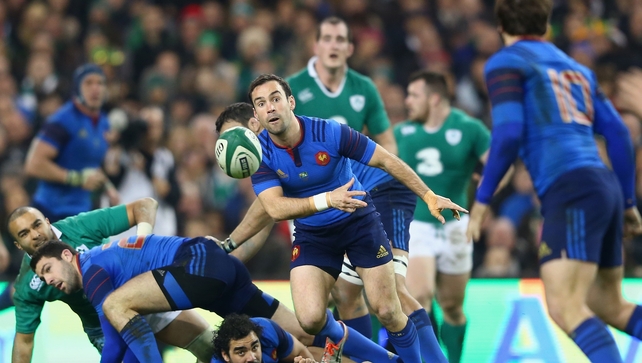 France were really disappointing until they brought Parra on. They can point to the disruption to their backline due to injuries within the game, but they really lacked shape and their players are too good to serve up the kind of display that they did. They have to know Ireland should have won by more, but they will be happy that they got their game going by the end.
Ireland v England now the main focus of the championship
All roads now lead to 1 March at Aviva Stadium and Ireland versus England. Speaking of expectation, England went into their match against Italy probably expecting more than they delivered, but again that is always a match that is best described as a banana skin.
If they had put 70 points on Italy it would have been dismissed, but Italy are proud, none more so than their opening try-scorer Sergio Parisse, and they never gave up, even if they were totally over-run at times.
England will be irritated that their defence shipped three tries at home, while Ireland will be heartened by that aspect of England's performance, but you can rest assured that England's mind set in two weeks will be back to their Cardiff mind set when they upset Wales. It will have to be because they will meet an Ireland team and crowd that will be at a different level than for any game Stuart Lancaster's team have encountered for a long time.
It is set to be a mouth-watering contest, the type that players get involved in the game for. We seemed to get through the French game without too many casualties and you have to hope that Jamie Heaslip is only suffering from bruising; I cannot believe that Pascal Pape will not be called to task over what he did to Heaslip.
People may think that whoever wins in two weeks' time is odds on for a Grand Slam, but that would be thinking too far ahead. Ireland have Wales and Scotland to come away from home, and England have France and Scotland at home.
England desperately want a championship so they can take off into the Rugby World Cup preparation in bullish mood, but whatever happens on 1 March both sides will go into the World Cup confident that they can give more than a good account of themselves.
Both will go in with a huge burden of expectation to shoulder because of how they are playing and what they are playing for.
But the World Cup is for another day, for now it is Six Nations glory and that is more than enough reward.