By Tadhg Peavoy
The pressure on Declan Kidney as Ireland head coach has never been more severe than it is now.
Ireland's most decorated rugby coach - with two Heineken Cup victories, and a Six Nations Grand Slam on his CV - saw his side deliver their worst Six Nations performance of his reign at Murrayfield on Sunday.
Under Kidney, Ireland have never lost more than two matches in a Six Nations season; defeat to France and/or Italy would herald Kidney's worst ever tournament, and in most people's views bring about the end of his reign at the top of Irish rugby.
But for now he is still the top dog, and he will look back on the Scotland game as one that Ireland should have won hands down. He and his coaching ticket have an incredible amount of work to do in order to right the ship and secure victory over Ireland's bête noire, France, in two weeks' time.
The fact that Ireland couldn't win against the Scots despite total dominance across the field is staggering. Ireland came out on top on almost every facet of the game in Edinburgh, except the crucial one - the score line.
Dominance, but lack of composure
Kidney's team had 71% possession and 77% territory. Ireland also outshone the Scots in terms of ball carries (124 to 35); metres made (310-122); line breaks (4-0); tackles bust (16-4); offloads (7-1); and rucks and mauls won (106-29).
Rarely will you see such dominance in the key areas of a rugby match by a losing team. Crucially, Ireland lacked one element in the final third of the pitch – composure.
There were moments of genius and brilliance from first centre Luke Marshall early on with two scintillating line breaks, as well as a fine line break from winger Keith Earls.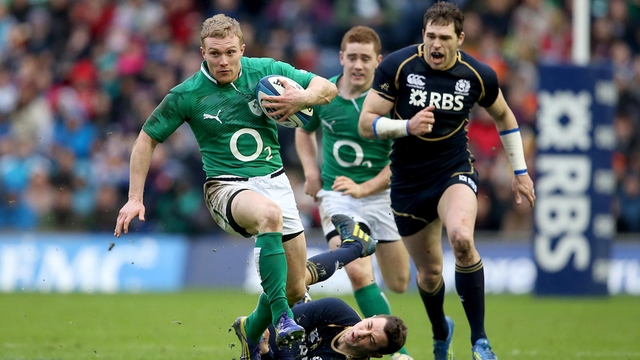 However, a poor pass from Marshall to Craig Gilroy; Earls' inability to offload to O'Driscoll after Marshall's first break; and Earls' decision to go outside his opposite number instead of passing back inside to O'Driscoll cost Ireland Ireland three first half tries.
With so much competition in the backline, Earls' errors could cost him his place against France. The slings and arrows of criticism have been biting since referee Wayne Barnes blew his full-time whistle in the Scottish capital.
But, if one breaks the game down to the simplest terms, Ireland had three superb try-scoring chances, and he was largely responsible for blowing two of them.
Perhaps this is harsh on Earls? But surely nothing would motivate him more than being dropped because his ability to finish off moves was not up to snuff.
Former Ireland centre Rob Henderson said after the Scotland clash: "You cannot win tight matches if you don't take opportunities and Ireland created many today. Fair play to the Scots defence under pressure."
This sums up the game concisely. Ireland were profligate with their opportunities and paid for that. While Scotland delivered a consummate Muhammad Ali style rope-a-dope display.
Wins for Ireland in the last two matches of this Six Nations will only come if Ireland play with the clinical nature they displayed in the first 50 minutes against Wales in round one of the championship; they are capable of it.
The worry is that the uncertainty and frantic nature that has been visible in the back line performances against England and Scotland is largely due to Ireland not having a dedicated backs coach, with Kidney and defence coach Les Kiss taking charge of this responsibility.
Set piece problems once more
As against England at Aviva Stadium, the scrum and line-out were not good enough, and these crucial platforms remain a fissure in Ireland's forward-play, which leads to the backline receiving ball under huge pressure and failing to take the ball at pace and going forward at pace.
Ireland lost four of their 13 lineouts, and they lost two of their five scrums.
The absence of Cian Healy, Paul O'Connell and Mike McCarthy greatly weakens the scrum, and for this there can be no substitute but more work on this set-piece over the next fortnight in the lead up to the clash with Philippe Saint-Andre's XV de France.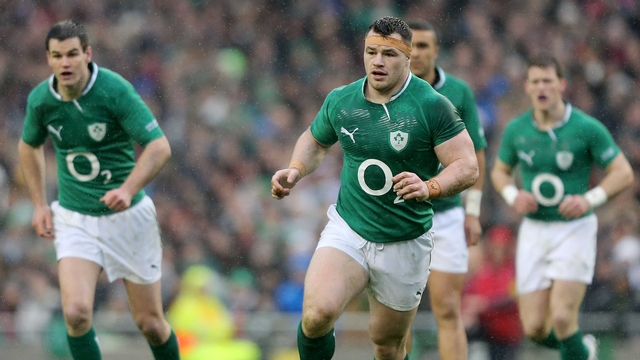 Loosehead prop Healy's potential suspension reduction on appeal from the IRFU could be a key factor in whether Ireland will beat France. The IRFU's lawyers appeal dossier on this case will be crucial to Kidney's game plan.
As regards the lineout, Rory Best had one of his bad days: it's not his first. One of Ireland's best players at the breakdown and in the loose will know his darts were not up to scratch, and he must shoulder a large part of the blame for the dysfunction in that department.
France's lineout and scrum looked solid against England. In the scrum alone, they could potentially destroy Ireland.
Conor Murray was also put under immense pressure by his scrum as it went backwards.
One key element for Ireland to amend - given that the scrum is unlikely to improve dramatically in the next fortnight - is to ensure the ball is put through to Jamie Heaslip at No 8, and away to Murray, as quickly as possible.
Damage limitation is the plan here: get the possession away, before penalties are incurred.
Place-kicking issue
Yes, Paddy Jackson's place-kicking was poor, there can be no doubting that. But the rest of his game was good, and he has the potential to grow into this role.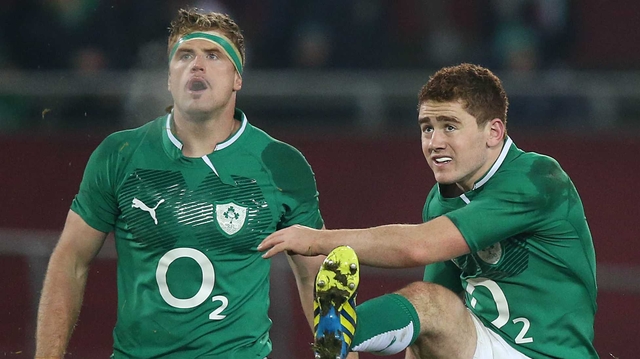 For that reason, he should be given another chance against France; that is if Jonathan Sexton has not recovered his fitness, in which case the future Racing Métro No 10 must be restored to the first XV.
His absence was sorely felt against Scotland, as was his ability to change the pace of the game, as well as kick for goal with superb accuracy, was notably absent from Ireland's play.
The bigger issue in terms of place kicking was that there was no replacement kicker for Jackson on the field. Jackson has not been first-choice kicker for Ulster this season, with Ruan Pienaar in charge of duties from the boot at Ravenhill this term, a second option was needed to provide kicking cover.
Fergus McFadden could have started on the wing and that would have provided an alternative option as place kicker.
In addition, Ian Madigan's inclusion on the bench would have been a further option with the boot, he would also have provided cover at fullback and at outhalf.
Ronan O'Gara had a poor game when he arrived as Jackson's replacement. The Munster man has been a great servant to the green jersey and is rightly regarded as one of Ireland's greats, but it would appear that it is now time to go and make space for new talent a to be blooded at outhalf for the 2015 Rugby World Cup. O'Gara should show the maturity to know this and let Jackson, Madigan and Ian Keatley battle it out for the role of Sexton's understudy.
Positives should not be ignored
The doom and gloom following the England game has been embellished by the humiliating defeat to Scotland. And Kidney's fate as Ireland head coach will largely depend on how his team fares against France and Italy in the remaining two rounds of the championship.
The defeats to England and Scotland have shown up the problems this team has: the set piece, executing basic skills to an adequate level, and a back line that is too often frantic rather than measured. However, there is still plenty to be positive about from the season so far.
Injuries to the squad since the autumn Tests have forced experimentation - which is good for this squad.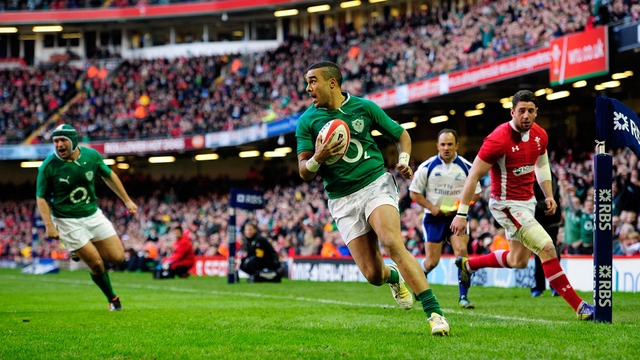 Craig Gilroy, Luke Marshall, Paddy Jackson, Chris Henry, Peter O'Mahony, Donnacha Ryan, Mike McCarthy, Tom Court and Dave Kilcoyne are all being given vital Test-match experience. More players could yet be given vital experience against France and Italy.
This Ireland side is on a journey towards the 2015 Rugby World Cup and while the team is at a low ebb at present, there are two full seasons of learning before the biggest show in rugby takes place.
They are a talented bunch of players and are capable of regrouping and coming again.
Twitter: @TPeavoy