By Tadhg Peavoy
Ireland head coach Declan Kidney has blamed Ireland's inability to finish off their moves as the key reason behind his team's 12-8 RBS 6 Nations defeat to Scotland at Murrayfield.
The defeat was the first Ireland have suffered in the Six Nations at Murrayfield since 2001, and increases the pressure on the Ireland coach, who's current contract runs out at the end of this season.
After the game Kidney told RTÉ Sport: "It's about taking your opportunities isn't it.
"There were several times - in the first half especially - that we didn't take our opportunities."
Kidney also admitted that Ireland were wasteful in possession, which they had 71% of throughout the clash in Edinburgh, saying: "It was [wasteful].
"We made the line breaks but we didn't manage to finish them off unfortunately.
"We put ourselves in good positions several times, but unfortunately turned over the ball quite easily to them."
Kidney also defended his decision to select 21-year-old Ulster outhalf Paddy Jackson.
He said: " I think if you look at his input to the line breaks, he had a major part to do with that, and that's why we picked him because we knew he could bring that to our game.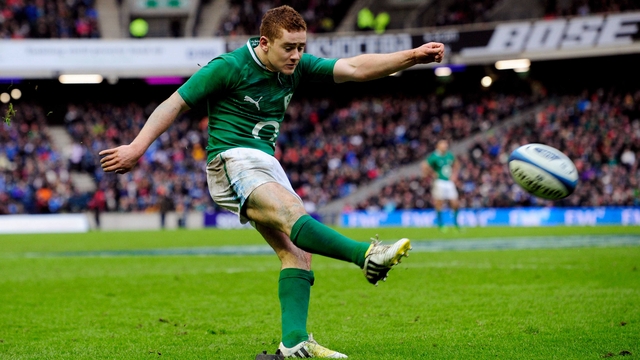 "Unfortunately there are two roles to an outhalf: there's the playing of the game, and there's the place-kicking. Unfortuntely there's a few place kicks that went awry.
"I think it was more the other opportunites that cost us it at the end of the day."
"Place kicking is one role, and if you separate his [Paddy Jackson's] place kicking from the rest of his game, I thought the rest of his game was good and strong for us" - Declan Kidney
Kidney also felt that Jackson didn't show inexperience on the Murrayfield pitch, and delivered a solid performance other than missing two penalty kicks on goal and hitting a conversion against an upright.
"'I've always said that the outhalf has two roles", said Kidney.
"Place kicking is one role, and if you separate his place kicking from the rest of his game, I thought the rest of his game was good and strong for us."
In relation to Ronan O'Gara'a disappointing performance when he replaced Jackson in the second half, Kidney said: "There was a few turnovers there as well, and that's what we'll take a look at."
As Ireland face into the last two matches of the 2013 Six Nations, Kidney feels that Ireland can learn plenty from this defeat to Scotland and the last defeat to England.
"We have to regroup now and take that adversity on the chin. We have to learn how to win out these tight matches," said Kidney
"Because, six points against England, four points here, we can knock on the door of these matches, but we have to learn to finish them out.
"Sometimes that's absorbing pressure and putting a bit more pressure on the opposition then we have been doing."
When asked about whether it was time for Kidney to consider his future as Ireland coach, Kidney said: "I've always said my role is all about getting ready for the next match. That's what it always has been and that's what it always will be."
In terms of what Ireland might do to improve against France in two weeks' time, Kidney said his team would concentrate on the plus points, and try to eradicate their errors.
He said: "You take a look at what you can improve on and you take a look at what you've done well.
"We certainly created opportunities for ourselves and if we can create those in a fortnight and finish them off then that will stand us in good stead."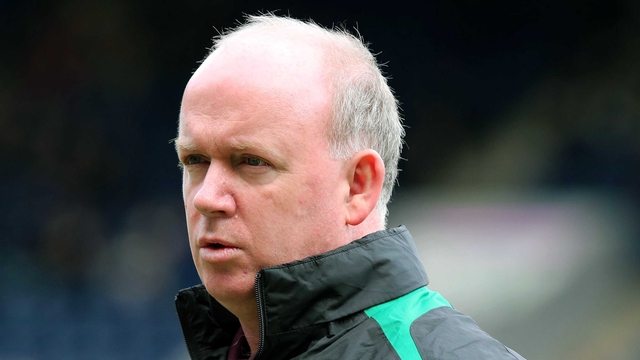 The Ireland coach also revealed that the mood in camp is very downbeat following defeat to Scott Johnson's Scotland, saying: "They're obviously very disappointed and we take it very seriously - what we do.
"It's about finishing off things, and that's why it's so difficult at the moment, because we know we went a lot of the way there but we didn't just finish it off."