by Bernard Jackman
Sunday's contest between Ireland and England in the RBS 6 Nations promises to be an incredible occasion although I feel that those who are saying it's the Grand Slam decider are jumping the gun a little.
Certainly on last weekend's form, England are the toughest opponents we will face in this competition. But historically, there have been plenty of upsets.
The bookmakers make Sunday a "scratch" match, which means that they can't pick a favorite but I feel that Ireland will win. It may not be by a wide margin but we have the look of a side on an upward curve at the moment and I reckon we will have too much experience for this English side.
An interesting stat, which did the rounds today after the English team announcement, was that Brian O'Driscoll (121 Ireland caps) has more caps than the entire English back division, which has 104 spread over seven players.
It's not just experience that Ireland have in their favour in the backline, it is regular playing time together too. Jonathan Sexton, Gordon D'Arcy, O'Driscoll and Rob Kearney have lined out together for club and country so often their ability to read each other's body language in attack and defence is incredible.
Last week, we started quickly and tactically we out-foxed the Welsh.
In particular, they were shocked that we used the "choke" tackle technique against them and it resulted in some very important turnovers at crucial moments. Because Ireland found it hard to get big line speed in the previous encounters against the Welsh they expected us to use the chop tackle a lot more than we did.
It is a credit to Anthony Foley that we were able to combine excellent and aggressive line speed and also use the choke tackle at the appropriate times.
As a result, there has been a lot of interest in the English media in this particular aspect of our defense and even Dylan Hartley referred to it during the week when he remarked how he remembered the first scrum going backwards and being held up on his first ball carry in the last encounter at the Aviva in 2011.
Ireland: surprised Wales with use of the choke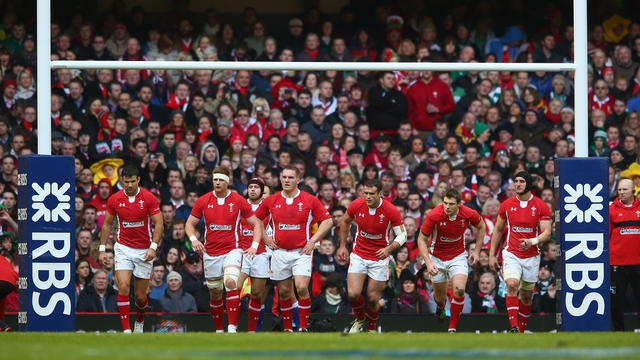 It is nothing new to Ireland and in fact we have been using it at international level since Les Kiss started as defence coach in 2008.
The important thing now is that Connacht, Munster and Leinster use it on a week-to-week basis, which means that players are perfecting the skill. It's not really a feature of any other countries' defence so it's an area that we have an advantage in and even the fact that England will have to focus on how to counteract it this week will give us a slight edge.
Up front, England are very set-piece focused and will try and put the squeeze on us in the scrum in particular. They will endeavor to replicate the match at Twickenham last February. Tom Court, a loosehead by trade, had to replace Mike Ross that day and England destroyed our scrum and won the game by 30-9.
All but three of England's points that day came directly from the scrum.
But the matchup is different this time. The Irish tightheads were up against Alex Corbisiero and he is a far better scrummager than Joe Marler. The ability to carry a specialist loose head and tight head on the bench should also help Ireland to manage in this contest.
The Irish line out wobbled a little at times last weekend but that is easily fixed and I expect both teams to be comfortable on their own throw.
Presentation for Murray is key to Ireland's speed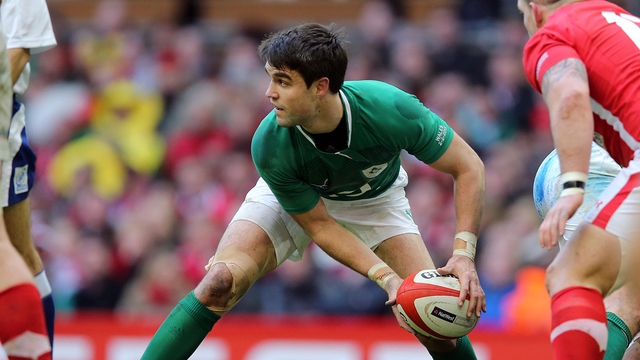 The winning of the match will be at the breakdown. Ireland were very accurate and efficient at the attacking ruck last weekend, creating really fast ruck ball for Conor Murray to redistribute to his ball carriers or outside backs. At the defensive ruck we were aggressive and belligerent but we played the French referee Romain Poite perfectly and managed to slow down a huge amount of Welsh ball without suffering on the penalty count until the game was won.
This doesn't happen by chance and the weekly referee scout which video analyst Mervyn Murphy takes will be equally as important this week. Jérôme Garces, who I know from the Top 14, can be a little erratic and impatient at the breakdown sometimes. England are not as focused on quick ruck ball as we are.
They prefer to make sure they keep possession and therefore recycle a little slower so they can make sure they have more players around the ball carrier to secure the breakdown. This means that we might spend long periods without the ball and we need to stop them advancing whilst maintaining our discipline, as Owen Farrell last week showed he possesses the same big game mentality that his father Andy had and is a brilliant goal kicker.
To win, Ireland need to set the tempo of the game and go for the jugular early like we did against Argentina and Wales.
With a home crowd behind us I believe that if we show the same level of ambition, we will still be in the hunt for the Championship by the end of the 80 minutes.