Olympic silver medallist Annalise Murphy has revealed she was told "not to bother" going to Rio after struggling for form last year.
Murphy narrowly missed out on a place on the podium at London 2012, but bounced back admirably in difficult conditions in Brazil to collect just Ireland's tenth ever Olympic silver medal.
It marked a big turnaround 12 months after failing to make an impression in competition and losing confidence in her own ability at times, culminating in advice from within the sailing community to let go of her Olympic aspirations.
"I came last in nearly every single race and it became a bit of a running joke"
"Twelve months ago I was told by a lot of the sailors that Rio wasn't going to be a venue that was going to suit me and that maybe I should give up and not even bother going to the Olympics," she told RTÉ Sport.
"I went to the Olympic test event last year and I just had one of these moments that no matter how hard I tried, I just kept on coming last in races.
"I came last in nearly every single race and it became a bit of a running joke by the end of the week.
"It was a tough event but it showed me what I needed to work on for the rest of the year."
Murphy has spoken sacrifices made to realise her dream and said that sticking rigidly to a diet was a difficult to manage until she found a programme that suited six months prior to Rio.
"We knew that Rio was a light-wind venue so I needed to be as light as possible and spent the last three years on a diet," the 26-year-old said.
"It was bad at being on a diet. It wasn't that I was eating bad food. It was just that I was training so hard I was eating all the time.
"It's really difficult to lose weight when you haven't got that much weight to lose."
Another key factor was the influence of sports psychologist Kate Kirby.
Their first interaction occurred in 2006, but Murphy admits that the initial years were more centered on improving the sailor's organisation and professional approach.
As her talent began to flourish, Kirby noticed one particular area that needed to be addressed.
"About five years ago she sat down with me and said, 'Annalise, you have been doing really well, but you need to stop chatting with everyone on the water'.
"She came out to watch me at a competition and in between races, I'd be friends with everyone, and just be chatting away. Talking about stupid stuff."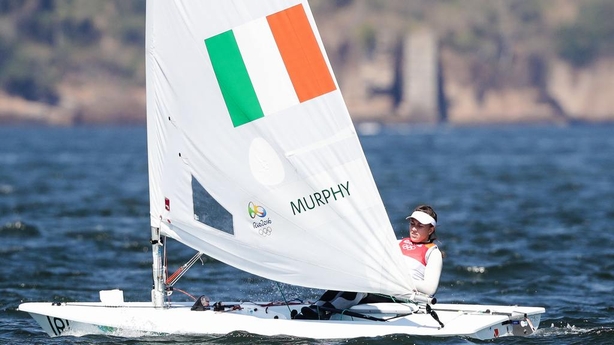 Kirby advised Murphy to save the conversation for post-race, and while the Rathfarnham native disagreed with the policy, agreed to give it a go the following day in competition.
"I went out the next day and didn't chat to anyone between races. I was second in the first race and second in the next race...I was like, 'Dammit, maybe she's right'.
"Having people that believe in you, and believing in yourself, that really helps.
"When things have been hard, it's been the support team around me that have told me I can do it. That's what has driven me to keep on going."
The silver medallist admitted that her achievement, especially after the London heartache, is still only sinking in.
"I just thought that my best was past me, that maybe the London Olympics was as good as it was going to get, so to be able to turn it around in the last few months and come away with a silver medal , it's been a bit of a dream.
"I still can't really believe it."