The final years of Ronan O'Gara's career resulted in a remarkable rivalry for the Ireland number 10 jersey with Leinster counterpart Jonny Sexton.
The tension between the two players was quite evident, while the entire country was split down the middle debating the merits of either player.
RTÉ Sport's cameras followed the Munster legend for the final four tumultuous years of his career resulting in ROG – The Ronan O'Gara Documentary, which will be aired on RTÉ ONE over the festive period.
O'Gara pulls no punches in this painfully honest production, as he speaks about that competition with Sexton for the jersey: "I've never been hurt like it before. I realised it was a serious threat and the jersey could be gone.
"I even said, 'this weekend it would take a coach with balls to pick me, Decce'. I said it straight to his face.
"It takes two to tango and by God did I tango with him and he tangoed with me, but that's what you want."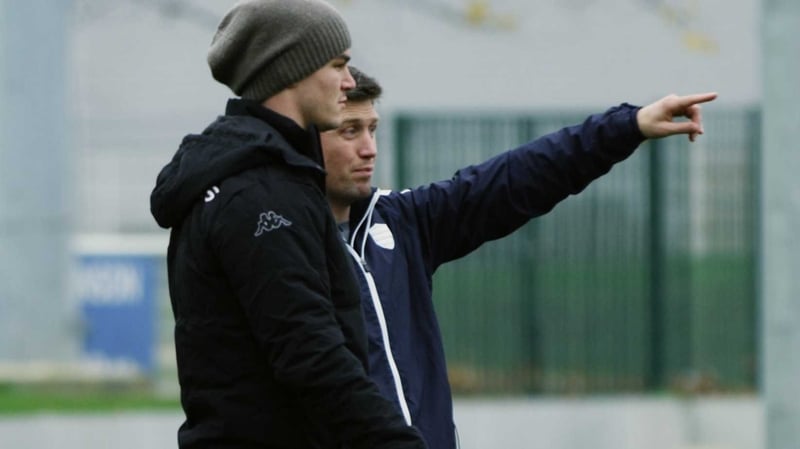 O'Gara also looks at life after rugby and admits that there is nothing that matches the buzz of playing the game.
"There's nothing like playing. It's all about playing, and I still see that. I can't get that buzz back. It's gone."
And life as an international rugby player was not always something that O'Gara could enjoy such was his approach to the game.
"I wish I could have a laugh, I wish I could be smiling all the time, I wish I could enjoy it more, but I didn't, that's the honest answer.
"You question everything, you go for walks, you can't sleep, you're puking."
The documentary also follows O'Gara over to Paris, where he is now kicking coach at Racing Metro and now working alongside one-time nemesis but now close friend Sexton.
ROG – The Ronan O'Gara Documentary will air on RTÉ ONE and RTÉ ONE HD on Thursday 2 January.