Ronan O'Gara has called on a swell of support for the Irish team after the demoralising defeat against Australia at the Aviva Stadium today.
The Joe Schmidt era took its first significant blow in conceding four tries against the Aussies in the second match of the Guinness Series.
Victory over Samoa and an influx of fresh blood in the Irish camp had brought optimism ahead of the autumn internationals and O'Gara thinks it is vital the public stick with the team.
He told RTÉ: "Australia were good, they were very good. I was impressed. I suppose it was different for me because I play with all these guys. I know I'm finished now but I'm shattered. But it is not all doom and gloom. That is sport. It happens.
"We need to get behind the team now. Eighty minutes ago we were probably gone the other way about the team, that they were a little bit better than they were. Today we got badly beaten by a good side. I think it can be turned around, when we attacked we looked deadly.
"Maybe that was just three or four minutes of 80 minutes but we did look good. There are glimmers of hope. We are blooding a lot of young players and some of them are finding it difficult.
"Like all young players, you have to persevere with these guys.
"They are the best we have at club level. The step up is difficult but I'm telling you, it is tough, but we'll get there."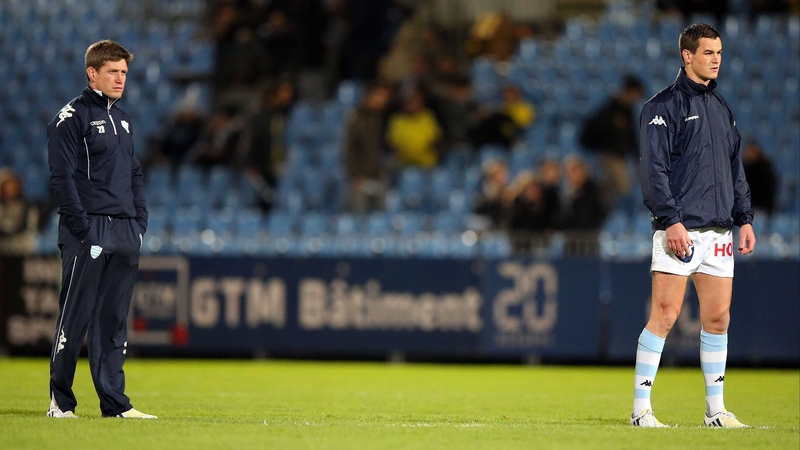 O'Gara had concerns over Ireland's body language during the game and in parts of their attitude, in particular after the dangerous tackle by Tevita Kuridrani on Peter O'Mahony.
However, he is adamant Ireland can produce a better display against the All Blacks.
He said: "I was at pitch level and I think they won the body language battle. A lot stems from that.
"The little things of pushing fellahs on the ground, getting up off the ground that split-second faster, getting into the defensive line, talking more aggressively than your opponent and getting a dirty little remark to him.
"The disappointing thing for me was when Tevita Kuridrani spear-tackled Peter O'Mahony and there was no reaction.
"In our time, not so long ago, he would have got his head knocked off.
"I was delighted we finished strong, we came back at them, we played to the end.
"I've been there, when the tide is against you, all you want is the final whistle, but the lads hung in there and dug deep for each other. Next week is difficult obviously but I can guarantee you this can be turned around."