Tadhg Beirne almost came across apologetic.
Sure, Ireland celebrated when they beat New Zealand last week and the lock said he was sorry if they gave anyone the impression that holiday mode had kicked in.
That, he told RTÉ Sport, was not the case for anyone in the Irish dressing room.
But's that's just talk, the walk was the series-clinching 32-22 victory in Wellington yesterday.
"I don't think anyone in our group doubted it for a second," said Beirne.
"I said after the game that some people would probably look at our celebrations [after the second Test] and think we got ahead of ourselves but from the second we walked into that changing room we knew we had another job to do.
"We enjoyed ourselves, making history last week, but in fairness to the coaching staff they looked after us this week and made sure we were switched on.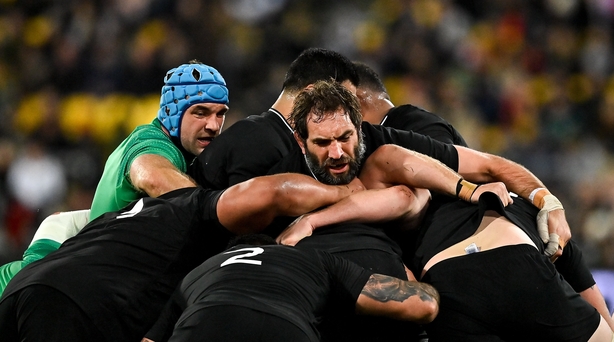 "After the first game we were probably written off by a few people and within the group...I can't describe the dressing room after the first game.
"Everyone was disappointed but there was an incredible feeling of belief there. How we played in certain patches, it was a weird feeling, it just felt like we had them.
"We knew if we got our own stuff right it would make a hell of a difference."
---
---
Once again, Ireland got off to a faster start than their illustrious opponents, who hadn't lost a home series since 1994.
Three tries had them in a 22-3 half-time lead but upon the resumption, the All Blacks backlash began and they had reduced the margin to three points with 20 minutes to play.
Forced to play with 14 when Andrew Porter was sin-binned, Ireland hit back with a Rob Herring try and saw out fierce pressure from the hosts to secure the famous win.
"From the get-go we are very much focused on ourselves," added the 30-year-old Munster forward.
"We knew that New Zealand were going to have a purple patch.
"We felt they were going to try and do a lot of pick and goes around the ruck, which they did.
"They were still successful at it so probably a bit disappointed with that side of things but as a group we knew we needed to respond. They scored a few tries but I don't think for any moment anyone on that field doubted it."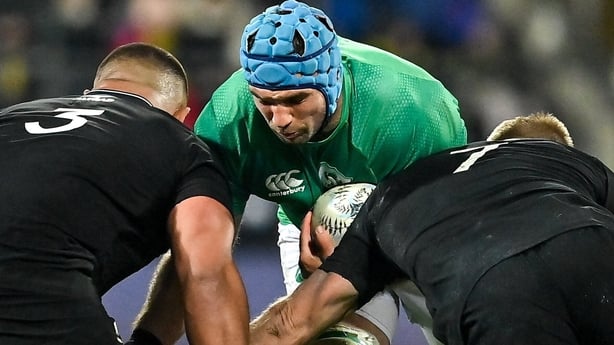 Beirne was central to an incredible final quarter shut-out, turning the ball over numerous times when it looked like New Zealand would narrow the margin.
"I can't put into words how proud I am to be part of that team," said Beirne, who missed the end of the club season with injury.
"The fight shown in the last 15 minutes. So many teams would cave and just give in but the defensive effort that went on was nothing short of inspirational for a lot of us, myself included.
"Everyone fronted up. Everyone was in it for each other and we managed to hold them out. Holding out a team like New Zealand when they are coming at you like that is no easy feat.
"It's been a difficult tour but it's probably one of the most enjoyable that I've been on."