Ronan O'Gara believes his La Rochelle side have hit their stride at the right time.
Beaten finalists in last season's Top 14 and Heineken Champions Cup, La Rochelle have overcome a slow start in their domestic competition and sit in fourth place following last week's win over Stade Francais.
After accounting for Glasgow, Bath, Bordeaux, Montpellier and Racing 92 in Europe, they have worked their way back to the decider, where Leinster, who they beat in last year's semi-final await.
"Mentally, we are a lot stronger," said O'Gara ahead of tomorrow afternoon's clash at Stade Velodrome in Marseille (4.45pm).
"I think we've been working hard at a lot of things.
"You have to be very mentally strong to come back to this stage after what happened last year, even though I'm a huge fan of believing that you learn so much from getting to finals.
"I don't subscribe to the fact that everything is a failure if you don't get over the line. Yeah, we didn't get over the line in Europe or in the Top 14.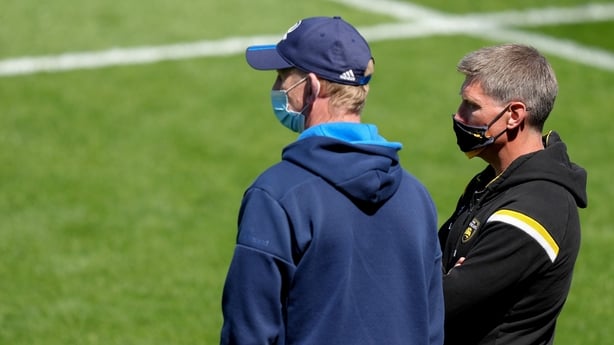 "We learned from that and we've an opportunity to test ourselves in a really challenging environment against a classy team this weekend.
"I think we've probably timed our run nicely.
"If you look at what happened after losing two finals, we lost the first four or five games, yeah, the fixtures were brutal, dreadfully difficult but we've shown resistance, we've come back, we've made a plan, boys have dug in for each other, which was epitomised by the performance at the weekend [a 32-13 win over Stade].
"We just needed that result, it wasn't about the performance but we got a performance and a result so I think good teams find a way to win and at the minute we are doing that."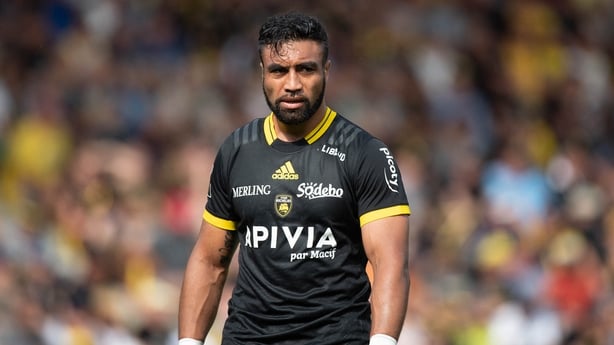 The head coaches named their starting teams at midday, with O'Gara unable to call on Victor Vito (above) and Tawera Kerr-Barlow, while Leo Cullen has selected Tadhg Furlong and James Lowe.
O'Gara also elaborated on the theory that French teams sometimes don't give their all to Europe, given the importance of the top domestic prize, the Bouclier de Brennus.
"After a while, I think it's all about winning," he said of finding the right balance.
"You have to enjoy the journey but you need to win too. That's most definitely there but I don't think that can… you know, winning is a process of what you do daily so we try and create good habits and good behaviours.
"It's not easy when we all speak different languages and we all come from different backgrounds but what we're trying to create here is a united group who want to achieve something together.
"There's enough in your squad if you're organised to set a good mindset to achieve something to compete on both fronts, the Bouclier and the Champions Cup.
"For me, you're missing a beat if you don't take the Champions Cup [seriously] because it's the opposite of the Bouclier. It's one lap of a Formula One track as opposed to doing 32 laps in a Grand Prix.
"It's a sprint in Europe and it's a marathon in [the Top 14] so we want to compete on both fronts and that's instrumental in how you set up your season and the focus you put on certain games. The boys have bought into that really well.
"I think they're going to get a shock on Saturday to see what a real Champions Cup final is really like because as we saw last year in Twickenham, a fantastic stadium, a fantastic surface but 5,000 people lost [in an empty stadium], it just doesn't do anything.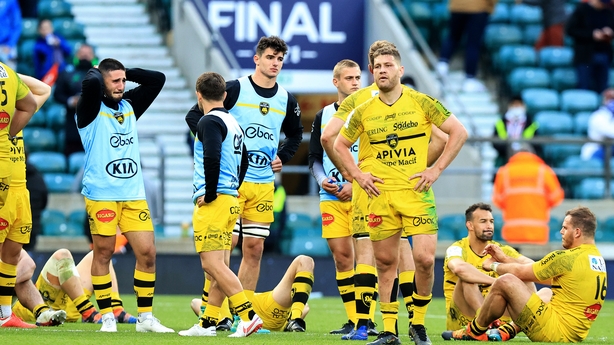 "Those were the times we lived in and we were trying to do the best with them but we know it's going to be real on Saturday. It's going to be heaving, it's going to be hot and it's going to be fast.
"There'll be errors, there'll be bits of great skill so what you're hoping is that the boys have the capacity to get oxygen to the brain to be able to think faster than the boys in blue.
"But sometimes that's wishful thinking from us in front of a laptop."
Listen to the RTÉ Rugby podcast on Apple Podcasts, Soundcloud, Spotify or wherever you get your podcasts.
Follow Leinster v La Rochelle (Saturday 4.45pm) in the Champions Cup final via our live blog on RTÉ.ie/Sport and the RTÉ News app live or listen live on RTÉ Radio 1.