European rugby officials chief Tony Spreadbury has called for referees to be mic'd up so that fans in the ground can hear their decision-making process.
TV viewers and media in the grounds have access to the communications between on-field officials and television match officials during contentious incidents, however, supporters in the grounds can be left none the wiser when yellow or red cards are dished out and how the decisions are arrived at.
In America, NFL officials relay their decisions to the crowd over the stadium sound system.
Spreadbury, who is now head of match officials at European Professional Club Rugby, the organisation that runs the Champions and Challenge Cups, after serving 20 years in the RFU as referee, referee coach and administrator.
"It's something which I'm in favour of," said Spreadbury, who refereed at two World Cups, at a media presentation yesterday.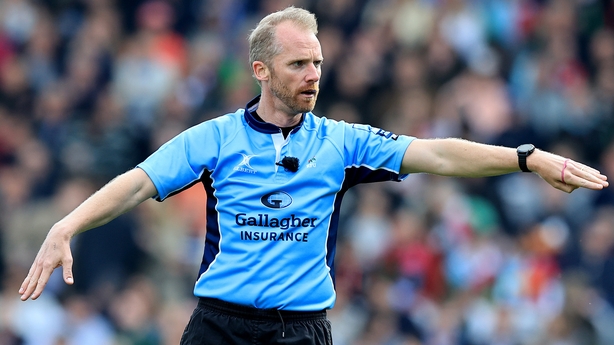 "I do appreciate that people at home can hear everything but the poor guys and lasses in the stadium can't hear anything."
However, he has concerns about the quality of various sound systems in certain stadia.
"When Matthew Carley and Luke Pearce went down to Australia [to referee Tests against South Africa last year] they opened it up to the crowd to hear comments between the TMO and the referee.
"It's the quality of the stadium and the PA system that needs to be addressed but also Matthew said he felt a bit disorientated hearing it echoing around."
"We need to look at it, we need to do better to make sure those fans there know they are being part of the process or felt part of it but I don't know what the answer is because of the quality of the PA systems."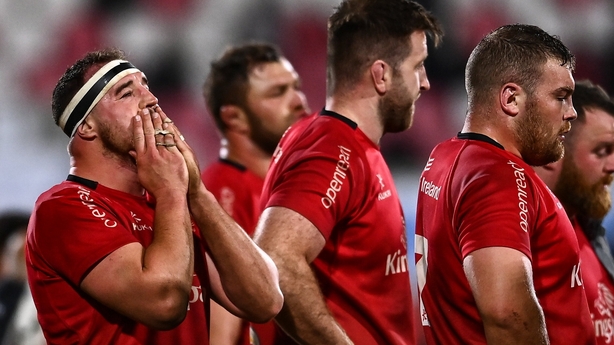 During the briefing, to explain their focus on safety, speed and space in the game ahead of Saturday's Champions Cup final between Leinster and La Rochelle, it was also revealed that a review of an incident in Ulster's last-16 second leg defeat to Toulouse, led to the conclusion that Ulster's Rob Herring should have received a red card.
Tom O'Toole was sent off for a dangerous tackle on Anthony Jelonch but Herring, who was a secondary tackler, was not sanctioned despite making contact with the Toulouse back rower's head.
The citing commissioner for the game agreed with referee Matthew Carley and TMO Ian Tempest's on-field decision but a review concluded that Herring should also have been sent off.
"Under our review process we looked at this and under the head contact process, especially when number 2, Mr Herring, is always illegal, you could quite easily see two reds," said Spreadbury.
"Do we want two reds in this situation? Two reds for us would not be wrong."
Listen to the RTÉ Rugby podcast on Apple Podcasts, Soundcloud, Spotify or wherever you get your podcasts.
Follow Leinster v La Rochelle (Saturday 4.45pm) in the Champions Cup final via our live blog on RTÉ.ie/Sport and the RTÉ News app live or listen live on RTÉ Radio 1.