It can be a bit of a tricky task to figure out exactly how the English sides feel about European competition.
Going back to the year that their teams pulled out of the tournament in 1999, to the threats to do so again almost a decade ago, there has always been the feeling that the cream of the Premiership don't exactly love the Heineken Champions Cup as we do.
The country actually tops the 'wins by nation' chart, with 10 victories, compared to nine French and seven Irish, which is in itself testament to the strength of their elite.
But to sit in on the press calls this week you'd be inclined to believe that priorities lie closer to home.
Take Sale director of rugby Alex Sanderson speaking about his team's trip to Racing 92 tomorrow.
"This stade de la defence, or whatever it's called, the disco, let's call it the Racing Metro disco," he joked on The Ruck podcast.
He meant the Paris La Défense Arena, of course; Irish coaches don't talk like that.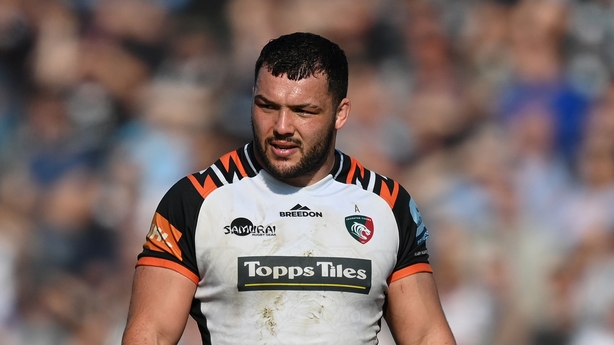 Leicester captain Ellis Genge (above) leads the Tigers out against Leinster in today's 5.30pm kick-off.
Peaking out from under a baseball cap, he cut a cool customer as he was pushed out to talk up the match earlier this week.
Six Champions Cup wins between the two sides, a likely sold-out home tie - will he be extra pumped up for the occasion?
"I've just come off one of the most emotional games that I ever been a part of with Tommy [Youngs giving a speech before retiring ahead of their 56-26 win over Bristol] talking to us beforehand so probably a bit of a challenge to build emotional energy with the boys for this week," said the England prop.
He did perk up somewhat when asked about the atmosphere in Welford Road for these big games.
"Incredible...it is our gaff, it's not [theirs], what's theirs? The Aviva?"
Throwaway remarks or perhaps more instructive, but you'd attend many an Irish club press conference without ever hearing a player having a guess at the name of their opponents' ground.
Another common question on Euro weeks: 'Is this a step up?' Standard response from provincial players: 'yes, it's a step up'.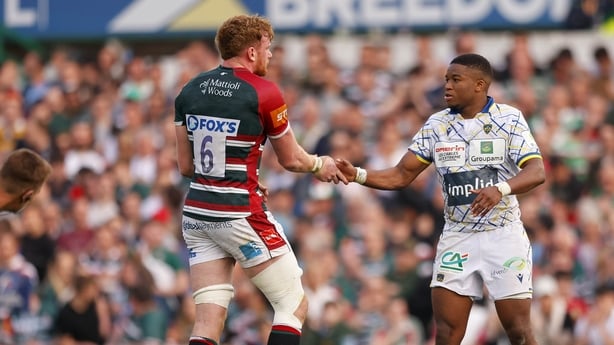 Ollie Chessum (above), back a week early from suspension after undertaking a World Rugby tackling course, won't go that far.
"I don't know if it's a step up, it's certainly a different challenge," said the Tigers lock candidly when asked about facing Leinster, who like today's hosts beat Connacht home and away in the tournament this season.
So there's nothing to be lost by throwing out a question with a small calibre in the chamber to Ben Youngs, the Leicester scrum-half and England's most capped player.
Which one do you want more, the Premiership, which you are currently leading, or the Champions Cup?
"That's a real difficult question," said Youngs.
"The domestic league here is extremely difficult, it is pretty relentless to be honest with you and to be the best most consistent team over the course of a season is some accolade and I really recognise that.
"In Europe, it is the ultimate because you are playing against the best in Europe and for English clubs to fight on both fronts is a compliment to them and currently we are able to do that.
"To say which one is bigger is difficult for me.
"I have never won Europe, would I love to win it? Of course, I would; I also recognise how tough our league is and the [durability] it takes to lift that at the end of the season."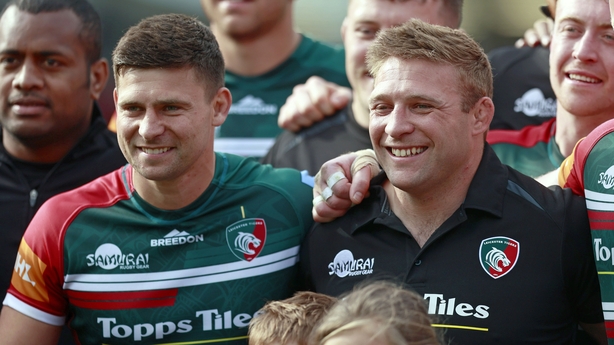 Leicester, European champions in 2001 and 2002 and beaten by finalists in 2009 by Leinster, were a traditional powerhouse in English rugby but their last league title came in 2013.
But they've gone through a tumultuous period where only the misdeeds of Saracens saved them from relegation in 2019/20.
In March they were fined over £309,000 for historical salary cap breaches but, unlike Sarries, who won the Premiership four times in the five seasons prior to 2019, avoided a points deduction.
Genge and fellow England player George Ford will move on at the end of the season, while Premiership and Champions Cup top try-scorer Chris Ashton is only signed up on a short-term deal.
Chessum, capped by England against Italy in the Six Nations, admits that coach Steve Borthwick has told the squad that "he didn't expect us to be so far along this season."
For that you could easily read, everything from here on is bonus territory.
Borthwick didn't want to answer the "irrelevant question" about which trophy he would prefer and also wouldn't declare that a win this evening would mean the Tigers were back were they belong.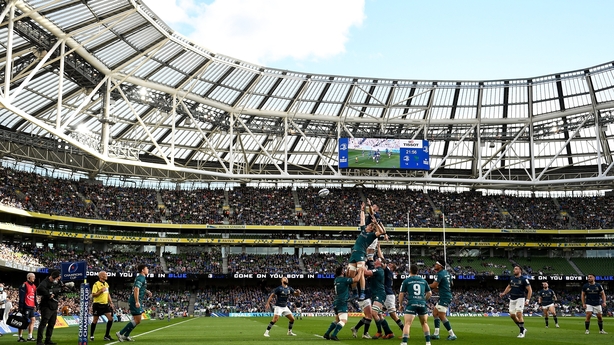 "The level of performance we put in will show the growth we have had or not had," said the former England captain, who took the reins from Geordan Murphy in 2020.
"These guys [Leinster] are pretty much the benchmark.
"They have been at the top of European rugby for a long time, been together and long time and had a lot of success.
"What we want to be able to do is go on the field on Saturday and the level of performance is one I am really looking forward to seeing where we are."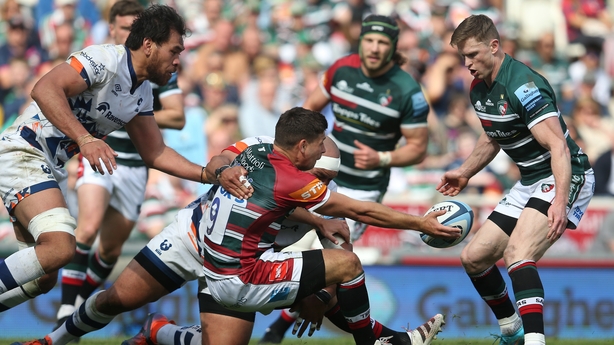 Youngs is on the same page.
"It's been a long time since I've played in a quarter-final, a long time since I played Leinster," he said.
"We're a bit the new boys in quarter-final rugby, we haven't done it for a long time.
"We acknowledge what's coming and recognise the effort it's going to take, but it allows us to be really excited about this week.
"It's going to have that Test match feel to it, that's what it's going to take, I think anything short of that build-up is not going to be enough.
"It's weeks that we want to be part of as Leicester moving forward and it's great we're now able to start doing it."
Sometimes two evenly-matched outfits clash and hunger becomes the deciding factor.
It's easy to reckon that Leo Cullen, who spent two seasons here as a player, and his side will have that advantage but the Tigers will give them their biggest test this season.
Listen to the RTÉ Rugby podcast on Apple Podcasts, Soundcloud, Spotify or wherever you get your podcasts.
Follow Munster v Toulouse (Saturday 3pm) and Leicester v Leinster (5.30pm) via our live blogs on rte.ie/sport and on the RTÉ News App, and listen to Munster v Toulouse on RTÉ Radio 1.