Billy Burns admits that the nature of the current Covid-19 wave meant that his Ulster side felt they were unlikely to escape its path.
Munster and Leinster saw their recent fixture list severely disrupted, with five ties, across the Champions Cup and the URC, including their St Stephen's Day derby, either cancelled or postponed.
Ulster, meanwhile, had Christmas clashes with Connacht and Leinster called off.
England-born Burns, who has seven Ireland caps, detailed his experience of the current situation around the squad.
"I didn't go home, I spent it over here with my partner and our little girl," the out-half told RTÉ Sport. "It was a disruption but it's happening everywhere at the moment.
"I didn't want to risk it with flights back and it was late notice with a couple of things. It was a quiet one. I enjoyed it once we got the news that those games were off.
"Obviously, it was very disappointing that those games, especially at home, were called off but that's the way sport is. We are now recharged and ready to go again.
"It's all just about being responsible, isn't it. We do what we do but it's making clever decisions.
"You don't want to be the guy that potentially could bring it into the club, and we've got a group of guys who know how important this block of the season is."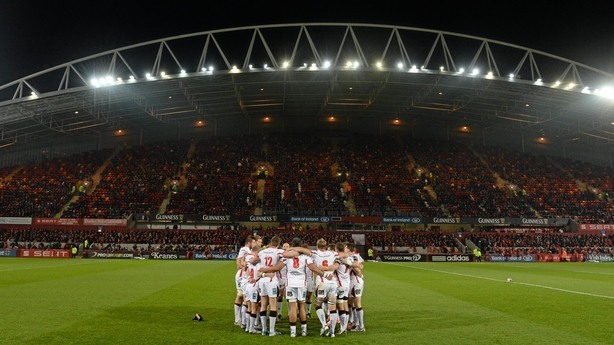 Ulster boss Dan McFarland said that the province would provide a medical update tomorrow once the latest test results came through.
As it stands, the team is preparing as normal for Saturday's game against Munster at Thomond Park (7.35pm).
"Nobody is going out and catching Covid on purpose so we've just got to try and be responsible," the 27-year-old added.
"Sometimes you can't dodge it and we knew that probably our time was going to come at some point and unfortunately, it's come at the Christmas period.
"We're just trying to do the right thing day to day, all the protocols with testing, staying away from each other on site as much as we can.
"Keeping our masks on, it's tough in training but in the gym but that's all we can do at the moment."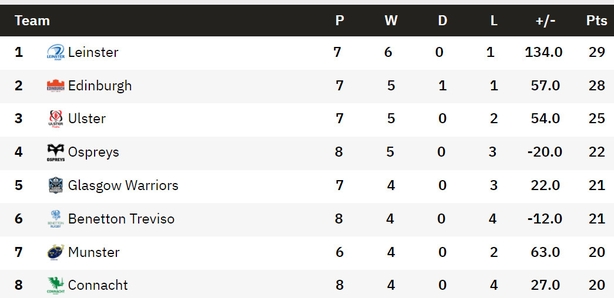 Follow Munster v Ulster (Saturday 7.35pm) via our live blog on rte.ie/sport or on the RTÉ News App or watch on RTÉ2 or RTÉ Player. Listen to live radio coverage on RTÉ Radio 1 Extra.