Leinster wanted a step up in class and Josh van der Flier reckons the new teams will provide sterner tests for the United Rugby Championship title holders.
The 28-year-old flanker was man of the match as Leinster opened their campaign on Saturday night with a 31-3 win over the Vodacom Bulls.
He scored the opening try, made 40 metres with the ball in hand and racked up 20 tackles.
Some of the previous iterations of the tournament have been accused of lacking the ferocity needed to prepare Leinster for when they meet the European powerhouses at the latter end of the season.
Asked how their outing compared in tempo to the various levels the Wicklow man has played at, he told RTÉ Sport: "It was definitely as tired as I've ever felt in a game.
"Part of that was obviously the start of the season, but the Bulls are big men, very physical, they really came at us hard so it took a huge physical performance.
"I'm sure everyone's shoulders will be stiff and sore.
"It reminded me of playing a Montpellier-type team, a lot of big players, very physical up front.
"You can't afford to go half-hearted into tackles, you have to be flying in as hard as you can and that was something we spoke about, fronting up physically, trying to get hits in and trying to hit them low as well because they were big physical players and skilled as well."
Leo Cullen's side don't meet South African opponents again until 7 January when the Emirates Lions come the the RDS.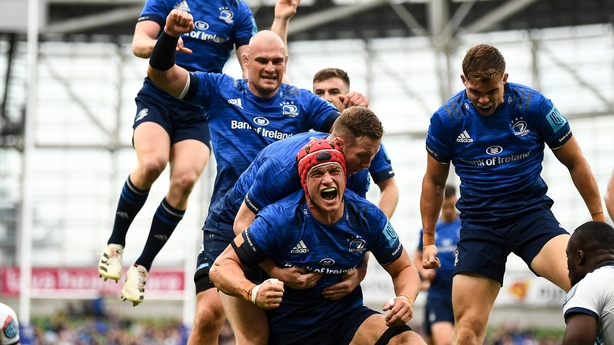 "It's definitely a different challenge," continued van der Flier.
"Certainly you are looking at the URC now you have teams that are going to run you around, big physical teams that will try and beat you up, you've got a huge mix of teams that throw different challenges at you so it's going to be a very exciting year.
"It's exactly what we all want, everyone is buzzing for this season.
"We're very pleased to start off like that. I'm sure there's going to be a lot more tough challenges out there as well."
Van der Flier got Leinster's opening try of the game, a fine solo effort from about 30 metres out, more in a style of winger Jordan Larmour than a work-horse wing forward.
"It might have felt like it a bit [Jordan] but whenever I watch them back in real time they look a bit slower than I think in my head," laughed the 32-cap Ireland forward.
"I wouldn't say I'm at Jordan's level but it was nice to get one."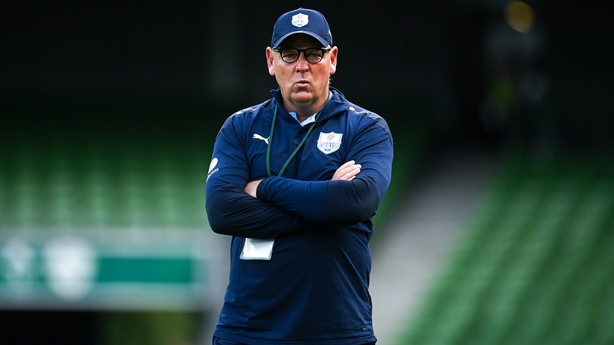 Bulls coach Jake White, who led the Springboks to their Word Cup success in 2007, said his side would learn and get better from the experience.
He preferred to highlight the pedigree of the hosts than condemn his side's efforts.
Whatever they've call this tournament, Magners League, Celtic League, Pro14, they've [Leinster] dominated
"This is the best team in Europe, this is a team that has four European championships," said White, whose side won the Currie Cup two weeks ago.
"Whatever they've call this tournament, Magners League, Celtic League, Pro14, they've dominated.
"I'm not taking anything away from them. They will squeeze you and they will not give you anything and they showed it again.
"They've won the game and they were not going to give you anything, not even a soft try at the end.
"All those things that they did just highlight where you want to get to as a team if you want to win this competition, or at least give yourselves a fair chance.
"That is the benchmark of how this competition works. If you are going to win this competition you've got to beat them and it doesn't get any tougher than at the Aviva Stadium in front of 20,000 people.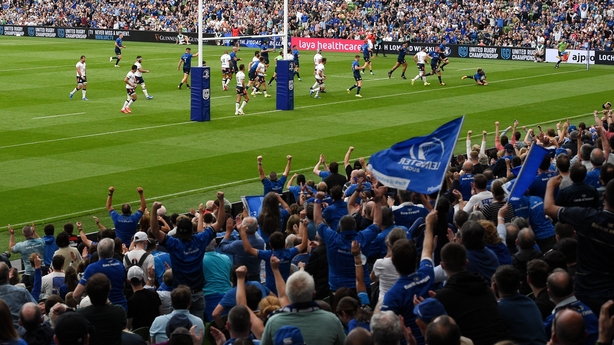 "It's a learning process for us. I always say if we're not winning we've got to learn and we'll learn."
The Bulls will meet Connacht on Friday before heading to the UK to face Cardiff and Edinburgh on the rest of their European adventure.
White continued: "Now we've got three more games on this tour and we've got to make sure that the things we learned [on Saturday night] are the things we can get into place as I said and try and replicate the way Leinster play because they are the leaders in this comp like the Crusaders were in Super Rugby.
"I want the guys to make sure that they remember that that's the benchmark and they've got try and see if we can catch up with them
"The difference between schools rugby, club rugby, provincial rugby and international rugby is that you get less time and less space, and that's the bottom line.
"Your skill set comes under more and more pressure the higher you go up the table and it's not going to get any tougher than Leinster at Leinster with a team that's packed with internationals and know what it takes to play at this level.
"There's no nice way of saying you lose 31-3 but in saying that there's a lot of lessons and a lot of teams are still going to have to play them."