Ireland head coach Adam Griggs hopes that the Women's Six Nations can retain its standalone status in coming years.
Normally played alongside the men's and Under-20s tournaments in February and March, Covid-19 restrictions saw the reformatted tournament pushed out to April with the six sides split into pools of three.
Each team plays twice in the group and then faces the equally ranked side from the other pool in a play-off.
This season that equals a loss of two Test matches from the usual format and is far from ideal but Griggs, after naming his squad to face Wales on Saturday, believes the timing issue may be of benefit.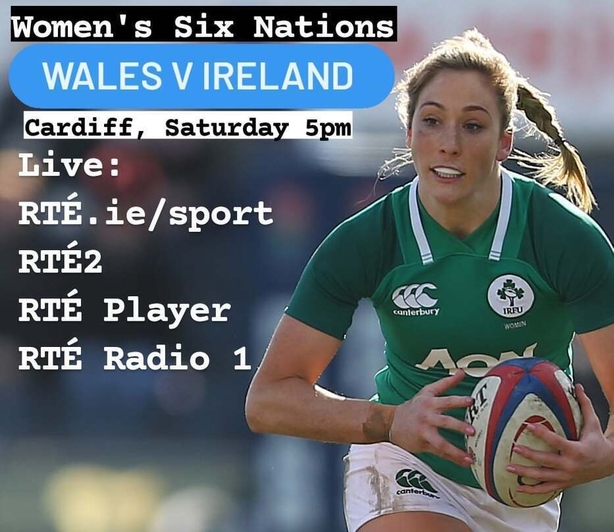 "I think it could be a positive for the women's game," he said.
"Over the last couple of seasons we've seen how much it has grown. You look at domestic rugby, there's huge growth in the area of minis and girls and women's rugby.
"Something like this, having it as standalone is brilliant.
"Even this time of year, with the weather, it should promote the [kind of] game we want to play.
"I think it's a good thing. I would always push that we keep playing every nation. We are after as many Test matches as possible.
"While we understand why the format had to be changed this year, we'd certainly like to keep driving that we'd play every nation as we've done before."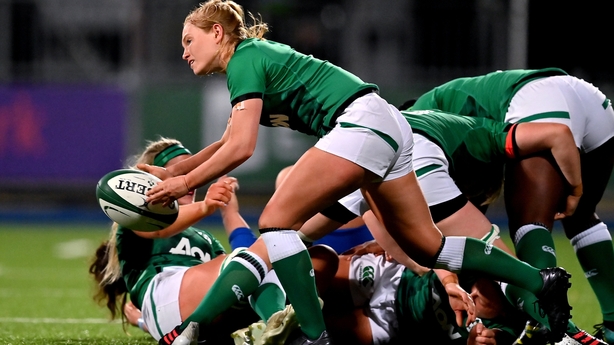 While it's Ireland's first game in six months, Wales lost their opening tie away to France last weekend, 53-0.
The game in Cardiff will be live on RTÉ2, RTÉ Player and RTÉ Radio 1 and Griggs expects his charges to put on a show.
"I think [viewers] expect a good game of rugby," said the New Zealander, who took over the team in 2017.
"It's international rugby no matter which way you look at it: men's women's, under 20s, it's international rugby.
"We prepare as any international team would. We do our due diligence with our analysis and making sure that we understand what we are trying to do in the game.
"We're looking to give them a show and put on a decent performance."
Listen to the RTÉ Rugby podcast on Apple Podcasts, Soundcloud, Spotify or wherever you get your podcasts.
Follow Wales v Ireland (5pm, Saturday) via our live blog on RTE.ie and the RTÉ News app or watch live on RTÉ2 or RTÉ Player, listen live on RTÉ Radio 1's Saturday Sport.