Robbie Henshaw certainly enjoyed home comforts during the lockdown but, like almost everyone else, was eager to get back into the swing of things.
The Ireland centre is now looking forward to taking another step on the road to normality as Leinster prepare to take on Munster at the Aviva Stadium in the Guinness Pro14 on Saturday evening (7.35pm).
Many athletes have pointed out that the unexpected enforced break has given them time to reflect on things that would normally have passed them by, given the hectic nature of sport schedules today.
The 27-year-old decamped to his family home in Athlone and declared the period as success as he didn't fall out with any close relatives.
"It was back to basics, trying to find things to do to keep occupied, the days rolled on," said Henshaw.
"One of the challenges I got put forward for was to learn a new tune on the piano. I learned Grace by the Wolfe Tones.
"It was great to be back, my parents were delighted, it was the longest I've been home for since school, living under the one roof with my siblings as well.
"My dad joked that we were all speaking at the end of the ten weeks, which was a positive.
"I moved out of home when I was 17 or 18, moved to Galway and then hadn't spent more than three weeks at home with the family.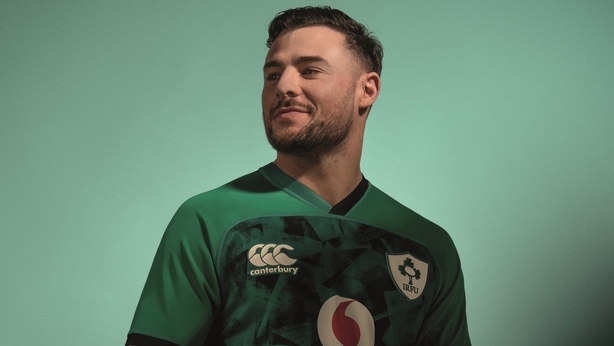 "It was nearly like back to the school days, trying to stay in a routine was a challenge.
"Seeing people day to day, seeing old school friends from a distance, running with a cousin of mine and a good friend.
"We did three runs each week, the Leinster-prescribed running session. They weren't happy when we were going through the gears each week, we were increasing the volume and they found it tough.
"We [live] close enough to the lake so myself and the old man got to do a bit of fishing, the basic things, that was the beauty of getting home. 
"I missed sport big time but it was a good way to look back reflect on previous seasons. It was nice but everyone was itching to get back to normality."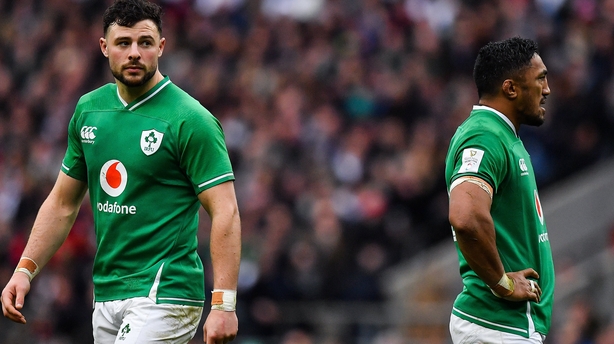 Henshaw's former Connacht centre partner and Ireland colleague Bundee Aki (above, right) spent all of his lockdown time in Galway and the New Zealand-born Ireland international could at least get a helping of his homeland through Super Rugby Aotearoa.
"It was good to see a bit of rugby," Aki, whose Connacht side face Ulster on Sunday, told RTÉ Sport.
"A lot of people enjoyed watching Super Rugby again.
"It was entertaining to watch and the more you watch the more you miss the game, the more you want to play, the more you want to get back into the Sportsground to train with your team-mates, and do everything possible to get these games on. It's really exciting." 
Aki, a Super Rugby winner with the Chiefs in 2013, also spoke about the place of sport in the new normal.
"I'm a big sports person and I love playing sport," said the 30-year old, who has won 26 Ireland caps since his debut in 2017." 
"That's part of my life. At the end of the day, when it comes down to something like the pandemic, people's health has to come first.
"We're talking about people's lives here. There might be a family member that you don't have time with or hear from or spend time with them because of Covid. 
"For me personally, if I was in that situation I'd find that my family would be a lot more important than being worried about playing rugby.
"That's the point really, that people's health does come first. And when you think about it, sport will always be there.
"It'll be a bit weird coming back into it but health and safety of people's lives is a lot more important than sport." 
Follow Leinster v Munster (7.35pm, Saturday) and Connacht v Ulster (4.30pm, Sunday) via our live blogs on RTÉ.ie/sport and the News Now app, or listen to live commentary on RTÉ Radio 1