It is a peculiar turn of events that for a team that remain unbeaten this season and in the last eight of the Champions Cup, one viewpoint is that Leinster have a lot to lose when the campaign resumes later this month.
Leo Cullen's side had swept all before them prior to the enforced break, winning all 21 competitive games in the Guinness Pro14 and in Europe before the Covid-19 pandemic struck. Since then, the rugby world has been thrown upside down.
After much talk of whether rugby would even resume in 2020, the men in blue will welcome rivals Munster to a relatively empty Aviva Stadium a fortnight from Saturday, and a week later Ulster follow suit.
Then it is the visit of Saracens, where a home setting for a European quarter-final won't be quite the advantage it once was.
Throw in the fact that James Ryan has been ruled out for up to 12 weeks and with no additional players added to the squad, unlike say Munster who have two World Cup winners bristling for action, not to mention players and coaches still getting to grips with the new protocols, and the suggestion that Leinster could struggle to regain their momentum has some degree of merit.
Cullen however sees things in a different light.
"Yes and no," he says when asked if it is his greatest challenge to date as a coach. "From a fixtures point of view, yeah, but we've found this period fantastic because it's been so rare that we get a full pre-season with all the players.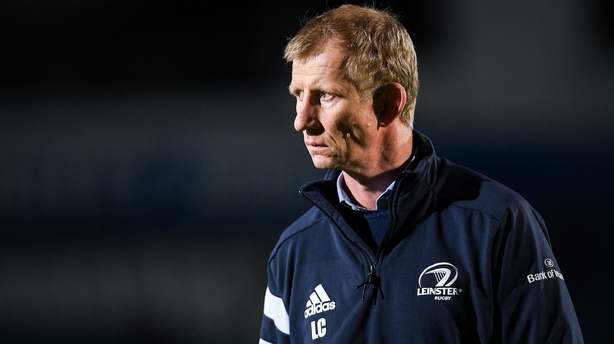 "They're always either away on tour and coming back late and it's not so much that they're catching up, but they're just operating at a slightly different speed. They are in a slightly different headspace because there might be some sort of restriction on when those players can come back to play.
"Now everyone is back together and even though we were in small groups, that allows coaches to spend more time with players on a one-to-one basis because normally there's 40-odd players arriving on the pitch at the same time and you're trying to pick off two or three of them.
"Now you were able to talk to them all, even though there were challenges for players in that because they wouldn't see some of their team-mates for the first few weeks of training."
The loss of James Ryan for the immediate future is a blow – the towering lock is "progressing well" and could be back in five or six weeks according to the head coach, while Adam Byrne's hamstring injury suffered during lockdown will keep him sidelined for a longer period of time.
The visit of Munster on 22 August will sharpen the focus. The province have four new signings in their ranks, chief among them, World Cup-winning Springboks RG Snyman (below) and centre Damien De Allende.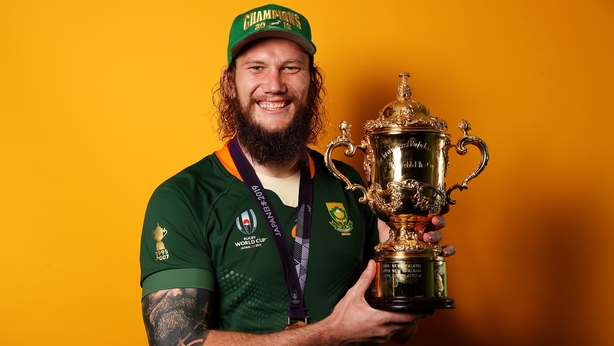 The pair will significantly bolster the quality of Johann van Graan's squad, though Cullen cautions it is not guaranteed to bring success.
"The fact that we're able to bring World Cup winners into our competition is a great statement of intent and Munster have obviously gone hard at two big signings. We'll see how they go," he said.
"There's no guarantees that it will lead to success but when you get top-end players, it certainly helps. We'll see what kind of impact they make, it's an unknown quantity at the moment."
When we broke initially, one of the best parts of that was time with family
The lockdown period afforded Cullen some rare time off the "rugby treadmill" as he describes it and the 42-year-old said he used the time to break free of the pressures of rugby for the pleasures of home life.
"When we broke initially, one of the best parts of that was time with family. I've got a young family so really important for me personally, so I loved the time initially," he said, speaking at the launch of the Aviva Ireland partnership with AsIAm to give away 1,000 back-to-school packs to autistic children throughout the country.
It was Cullen who proactively contacted AsIAm founder Adam Harris to see what he could do to help promote awareness and understanding, driven by his own personal experiences.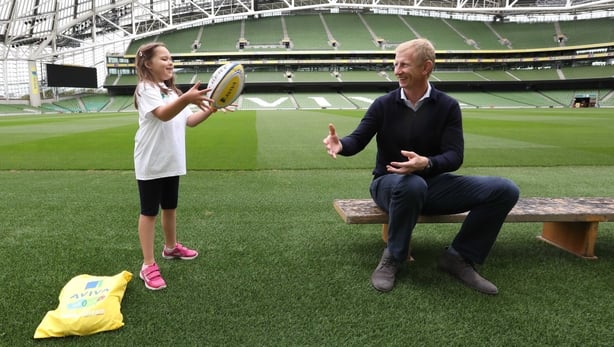 "I can think of kids when I was in school and thinking to myself, 'did those kids have everything available to them to try and set them up well?
"With one of my own kids, I know that there will be some challenges there in the future and just try to grow my own understanding."
Lockdown afforded some introspection, but the competitive juices are flowing again with some major games on the horizon. Cullen for his part is itching to return to a normality of sorts to by resuming matters on the pitch.
"After such a long period off, what would you want? Would you want to get into serious games which are hugely exciting or would you want to just tip-toe around the season with not much at stake?"
"I think it's hugely exciting for everyone; players, coaches, supporters and sponsors, even though there's not that same access hopefully there will be record (TV) attendances in terms of watching the game."