It's been a long wait for the Irish provinces to get back to meaningful action but August will mark the return to play for the quartet, with inter-pros reigniting the Guinness Pro14.
Munster have signed four new players in the time since match action ground to a halt due to the coronavirus pandemic, including the former Leinster prop Roman Salanoa, versatile back Matt Gallagher and the high-profile capture of South African World Cup-winning pair RG Snyman and Damien de Allende.
For Munster head coach Johann van Graan, the challenge is to integrate the new additions at a time when full group training is only being eased in due to the Covid-19 protocols.
"In terms of the new players, some fascinating stories," he told Michael Corcoran for RTÉ Radio 1's Saturday Sport.
"Damien and RG met Roman and haven't even met all of the squad because we've been in smaller groups.
"Now, guys are meeting over Zoom and Microsoft Teams. When Damien came in, he was in isolation for two weeks and he's coming in from Japan.
"You're kind of taking him food and looking after him but he's behind a window and the wall, so a pretty strange start.
"When RG and his wife came across, similar to Japan, they went into their home and there's a bike and some weights waiting for him and a piece of grass.  
"Similarly with Roman, he came up the highway from Dublin and a nice story about Roman, he's staying close to the Shannon River and he asked me if it's okay if he can go and swim in there.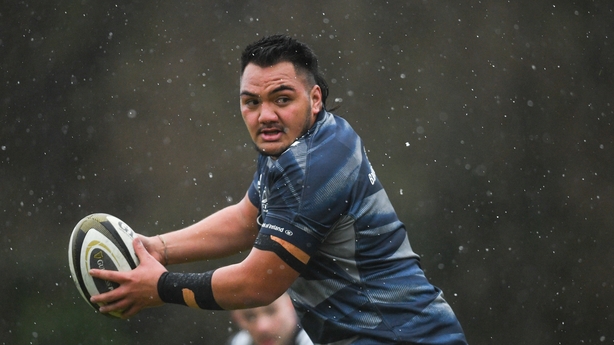 "I said, 'You're very welcome to [but] I'm certainly not! It's too cold'. But he's adapted very well.
"All four have settled in well and I think we'll only see what they bring from a rugby point of view in the coming weeks.
"But I think an important thing, everybody knows the ambition and the dreams that we have as a club and I think it's important if you look at the four individuals, they all come from championship-winning teams and that's something we want to become." 
Van Graan has also used the recent enforced downtime to reflect deeply on certain mantras.
"I read a lot over the past months and listened to a lot of things," he said.
"But the first thing that I read that really struck home with me is that in any crisis, you go through three different stages.
"The first one is fear, the second one is learning and the third one is growth and I challenged myself to learn and grow as much as I can in these times.
"You kind of ask yourself why you do what you do in life and in all parts of what you do, where can you improve, what more can you learn and my mindset has always been about learning and growing.
"So it's been a fascinating experience for me personally."
The South African feels many of his players have also used the break in play to reflect carefully on where they are in their own careers.
"A lot of people have said they've set many goals and some have not achieved them and I think this time has given us a time to refocus our thoughts and priorities, not only in our personal lives but also what we want to achieve as a team," he added.