Being at the back of the queue might be a blessing in disguise for rugby as field sports make a gradual return.
The Covid-19 pandemic has shut down almost all sports globally, leaving individual sporting bodies with massive logistical issues to complete their schedules.
Rugby, due to the nature of the game, was placed in phase five of the Government's roadmap, with no chance of games taking place before 10 August, almost three full months away.
Guinness Pro14 organisers have stated that they are working on restarting the tournament in a safe environment and are hopeful of returning in 2020.
"We're working on clean venues. The modelling that the tournament team here has worked on is a 'bio-bubble' scenario where there is an absolutely clean venue or campus where no-one leaves or comes in after a while," Pro14 commercial director Dermot Rigley told Sport for Business.
Similarly, Heineken Cup and Guinness Six Nations organisers are also hopeful of seeing some action, even if games take place behind closed doors.
If, how and when that happens all remains to be seen but what happens in New Zealand and how other sports in Ireland deal with possible returns may provide a template for rugby.
The five Super Rugby franchises in New Zealand – where the coronavirus failed to take a grip – will play in the Aotearoa tournament from mid-June to mid-August, all behind closed doors and with bespoke travel, training and match restrictions in place.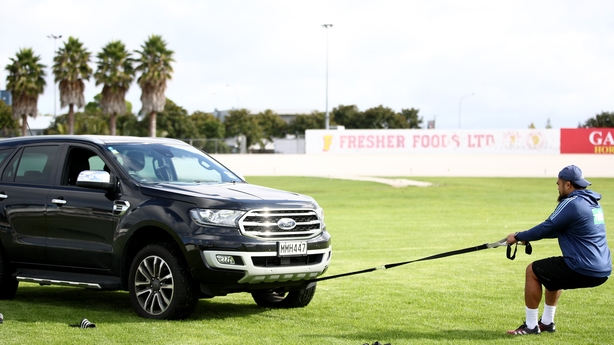 The provisional plan in Ireland would see "sport and team leagues, soccer and GAA" resume from 20 July in phase four although the GAA have said that they don't expect to hold inter-county games played before October.
The top two tiers of the German soccer league are also due to resume this weekend.
"People are going to watch what goes on in New Zealand and see what happens and how they do it. It's going to be step-by-step," former Leinster, Munster and Northampton Saints centre James Downey told RTÉ Sport.
"Because we are not the first to go back, we'll see what works and what doesn't.
"I'm sure they'll get some things wrong, especially down in New Zealand and Australia.
"It might not be a bad thing, being late, as we can adapt to what we see has gone on in New Zealand.
"As much as people want to get back to normal, when you think of scrums, going face to face, there's nowhere you can hide.
"There will be bodily fluid. The tunnel, showering, stuff like that, how will it all work?"
Downey, who retired in 2016, now works as a agent and admits that the players he has spoken to are eager to return as soon as possible, provided, of course, that safety measures are in place.
It is believed that the IRFU is looking at arranging a series of inter-provincial games when rugby gets the green light.
Currently, players are training in isolation and are aiming to return to training in groups of four on 8 June, progressing to half-squad training before returning to play.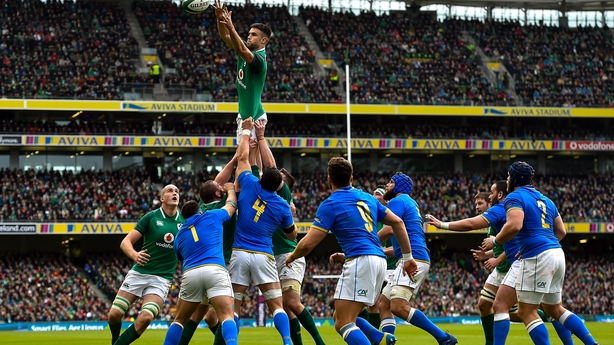 "The players are keen to get back into it," he says.
"They didn't mind the break at the start but when you look at soccer, the Bundesliga, lads are getting itchy to play.
"But they know it has to be safe, it's got to be right. They can't come back too early and not have the correct testing in place.
"Player-safety has to be to the forefront but players just want to play."
A recent survey of GAA club players showed that over one fifth would not be willing to return to play before a vaccine is found.
It's different, however, for rugby players, who are paid to play.
"There is plenty of concern among our members," says Rugby Players Ireland CEO Simon Keogh, a 2009 Heineken Cup winner with Leinster.
"There are concerns about health and about the finances.
"There's a conflict there. If you want to be fully healthy then you stay at home but you've got to balance that with getting back to work.
"Their physical well-being is a priority but also their financial well-being.
"There's potentially close to 300 people out of a job if there's no return to professional rugby in the near future and we want to protect those players in both of those areas.
"We're obviously going to go by Government guidelines and have a good set of return-to-play protocols. It's a big step from returning to train to playing matches.
"Getting back to contact, given the situation, to make sure you don't spread the disease, it's very difficult to fully establish a completely safe environment."
"Then protecting the general public is a concern, maybe playing games behind closed doors. It's all about safety."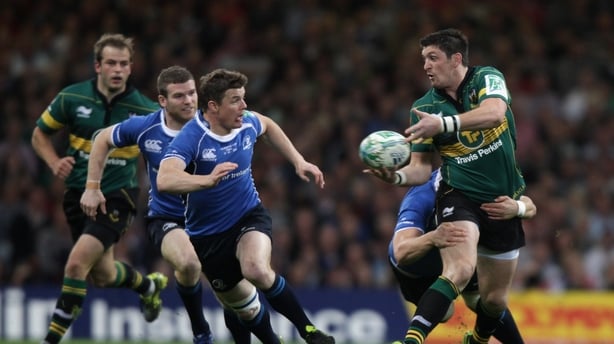 Downey is also cognisant of the overall picture, with the IRFU in line to lose out on much-needed funds from international Tests, having already lost two Six Nations fixtures to date, and having to deal with the imminent official cancellation of a tour to Australia.
Then there is the potential loss of revenue from behind-close-doors November matches, if they go ahead at all.
"Even for the sustainability of the game, they need to have them," he says about Test matches with no crowds.
"The players will be happy, and so will the broadcasters, about getting some finances back into the game and take it from there.
"It will force their hand a little bit more. When you look at the finances, how the IRFU and the RFU are trying to sustain their organisations... The GAA are looking after the money and that's the big difference."
The IRFU, meanwhile, says it is still "working through their options" with regards to the the cancellation / postponement of the July tour and playing the Aviva games against South Africa, Australia and Japan behind closed doors.