Rugby authorities in New Zealand and Australia are hopeful of a return to domestic action shortly as their respective governments ease restrictions put in place to stem the coronavirus pandemic.
Super Rugby in New Zealand is poised to resume when the country relaxes its Covid-19 lockdown, Prime Minister Jacinda Ardern said Thursday, with bars, retailers and schools also set to open.
Rugby Australia have submitted plans for the return of the professional game to the government and hopes to get players back in training next month for matches in July, interim chief executive Rob Clarke said on Thursday.
Ardern is due to announce next Monday whether New Zealand will move to 'Alert Level 2', which allows significantly more freedom than Kiwis have experienced since lockdown began in late March.
Under New Zealand's four-tier alert system, social distancing protocols are enforced less stringently under level two, allowing contact sports including the national game of rugby union.
"Professional sport will be able to resume domestically under level two," Ardern said.
"Super Rugby and the netball premiership have already confirmed their intention to resume a domestic competition, which I know will be cause for great excitement."
New Zealand's five Super Rugby teams have been out of action since the lockdown began and the game's governing body said once clearance was confirmed it would have a competition running within four weeks.
"We're delighted for our fans that in a best-case scenario we will have top-quality rugby back on our screens next month," New Zealand Rugby chief executive Mark Robinson said.
He said the competition would see the five teams play over 10 rounds in closed stadiums.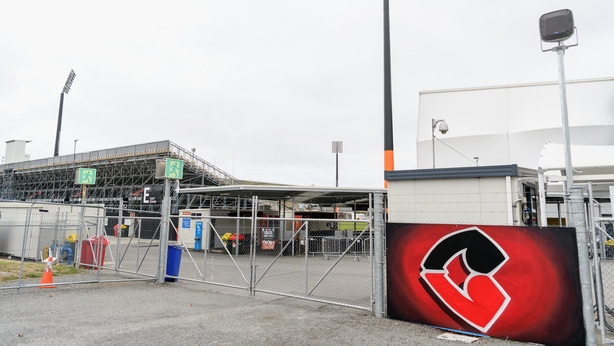 In Australia, rugby at all levels was indefinitely suspended in March when the government put in place strict social distancing measures, but with the number of new Covid-19 cases slowing to a trickle hopes are high that the restrictions will be relaxed soon.
Clarke was appointed as a temporary replacement for Raelene Castle on Wednesday and has lofty ambitions for his short stay in the job, including potentially locking up a broadcasting deal for the next few years.
"There's a lot to be done, the game has gone through a very, very challenging period. The first item on the agenda is to get ourselves playing rugby around the country again," he told reporters.
"At a professional level, our plans have been submitted to the government for approval and if restrictions are lifted, as we hope they will be in the next week or so, we would aim to be playing in July with training starting in June."
Clarke said he was still getting his head around the full extent of RA's financial woes but was confident an A$17 million (€10.2m) rescue package from World Rugby would soon be on its way.
"Clearly, the game is not in a great financial state. I'm confident the World Rugby money is secure and that ... goes a long way to relieving some immediate financial pressures," he said.
Clarke said the plans for resumption had to have built-in flexibility to accord with the restrictions that might still be in place in the country's various states.