Ireland captain Johnny Sexton is ahead of schedule in his recovery from injury and expects to be fit for the Guinness Six Nations opener against Scotland on 1 February. 
Fly-half Sexton, who has won 88 caps for his country, has not played since suffering a knee problem playing for Leinster in early December.
"It's good," the 34-year-old told RTÉ Sport. 
"Obviously when it happened I suppose I was unlucky and lucky at the same time, it could have been worse.
"I met the specialist in London and we based our plan on conservative management. Eight weeks was his thing and that brings us up to the Scotland game and everything has gone smoothly.
"We are a little bit ahead of that so I am hoping that things go well over the next week, and no setbacks or anything."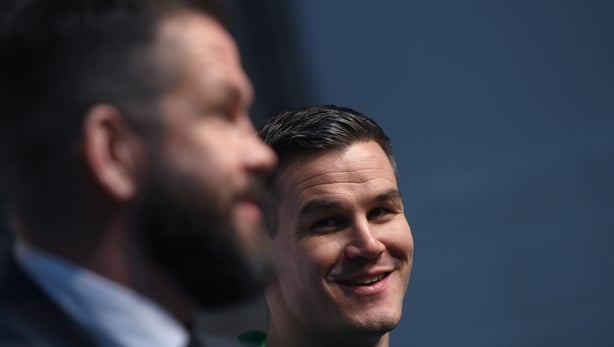 Sexton takes over the captaincy from Rory Best, the Ulster hooker who retired after the World Cup.
Following the disappointing campaign in Japan Best had said that he felt the players could have taken more control of preparation and that they had "let Joe [Schmidt] do everything."
Sexton said that it was a great honour to take over as captain of the national team and that he believes that new boss Andy Farrell will demand more input from the playing group.
The Leinster player said: "I said to Faz if you want to go with James [Ryan] or someone younger, or you want to go with Pete [O'Mahony] I'll get behind them, like I have with the other previous captains.
"I've learned a hell of a lot from the great captains that I've played under.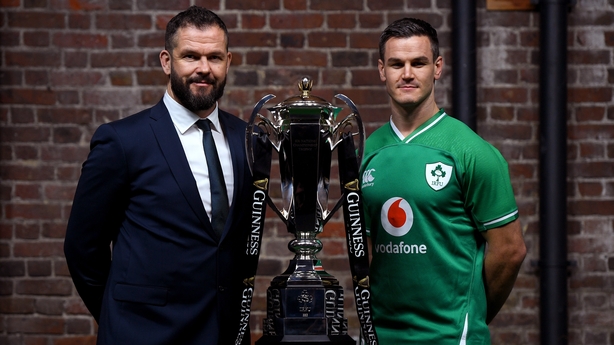 "I would have had no arguments because Faz is going to pick who he thinks is best for the job and that's what makes it more special for me, that he thought it was me and now I want to repay him and do a good job.
"I've got to be the link between the players and Faz and be the link between the leadership group and make sure everything is being passed up there [to management].
"The way Faz wants to go with it, it's going to be more player-driven.
"We did have a strong voice with Joe. 
"I know a lot has been made of different things over the last while but Joe had a leadership group and relied heavily on them but Faz wants to take that a step further so there's a big responsibility there to make it work but we are going to do it together."