By any stretch of the imagination, the latest chapter in Sean O'Brien's rugby career has been somewhat of a shock to the system.
Success in a high-performing environment was all he had known since making his Leinster debut in 2008, stock-piling silverware in blue and green.
In that period Leinster has amassed four Champions Cups, a Challenge Cup and four Pro 14 titles, while Ireland have plundered three Six Nations titles, a grand slam and some memorable wins over New Zealand, South Africa and Australia.
The dynamic backrower, when injuries have not curtailed his involvement, was at the forefront of that success, recognised with his 2011 ERC European Player of the Year award and two Lions tours.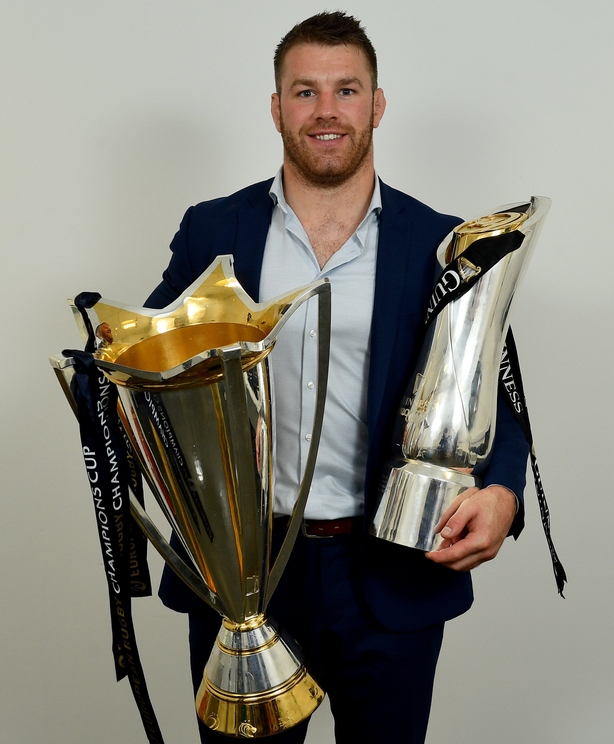 However that journey came to an end when it was confirmed early last year that O'Brien had agreed to join London Irish on a three-year contract after the World Cup.
The Champions Cup final defeat to Saracens was his provincial swansong, while the Ireland finale played out at home rather than Japan; a hip injury putting paid to any involvement, with the same ailment forcing O'Brien to wait for his London Irish debut.
As much as he has tried to make his presence felt in London, it is an altogether new experience for the 32-year-old.
"I think some lads are a bit startled by some of the stuff I have said so far and a bit rattled. They don't know what to make of me maybe," he told 2fm's Game On.
"It's a quiet group over here and it always has been, from having conversations with some of the leaders here.
We are professionals, this is what we are paid to do and we must do it to the best of our ability...I might have said it with a bit more of a tone than that
"I knew the challenge I was walking in to and what the coaches wanted me to try and do. It's a work in progress. You can't go in banging a drum or dictating to people, you have to have conversations and get to know what people are like, what makes them tick, how to form relationships.
"Accountability is one of the things we are trying to drive at the minute and personal standards to try and make yourself a better player.
"I'm aware that I'm not out on the field yet. I have stated that, but the onus is on us. We are professionals, this is what we are paid to do and we must do it to the best of our ability.
"I might have said it with a bit more of a tone than that."
The team environment at Leinster has been built up over the years through successful coaching and talented personnel, and while O'Brien points out that that the club has shown glimpses of what they can achieve when everyone is on the same page in flashes, it is a long-term change in culture that is required if they are to challenge for silverware.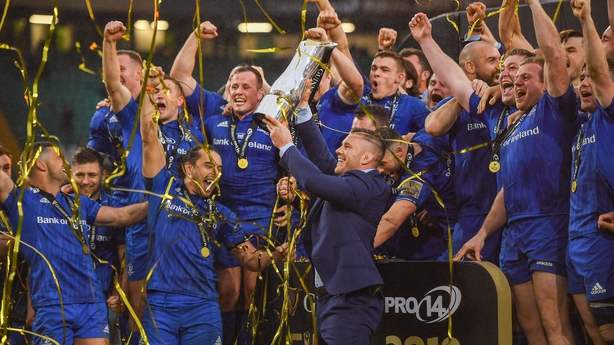 Did it make him appreciate what he had at Leinster even more?
"Absolutely. That was a big eye-opener for me. When you don't know anything else, it's part of your DNA when you are at home with the provinces. You come into a new environment and you are like, this isn't what I'm used to.
"The first week I kind of had to take a breath and say, 'hold on a minute now'. You have to have conversations and not go in and beat a drum. You are going in to assist people get better.
"When I get back on the field in the coming weeks it will make that a bit easier. I can talk to people, put people in where they are meant to be and know other people's roles."
I have settled in well and I'm happy here
O'Brien has linked up again with Declan Kidney, who gave the Carlow native his Ireland debut in 2009, and former national defence coach Les Kiss at London Irish, but a return to the top-flight has been a challenge.
With two league wins from eight outings, only Leicester Tigers and Saracens courtesy of their 35-point deduction for breaching the Premiership salary cap, sit below them in the table.
With his former employers unbeaten this season and leading the way in both the Guinness Pro14 and in Europe, does he look on enviously from across the water?
"Of course I miss Leinster. Who wouldn't want to be there the way they are playing rugby and the environment?
"It is one of the best clubs in the world, but I am really enjoying the challenge. I have settled in well and I'm happy here.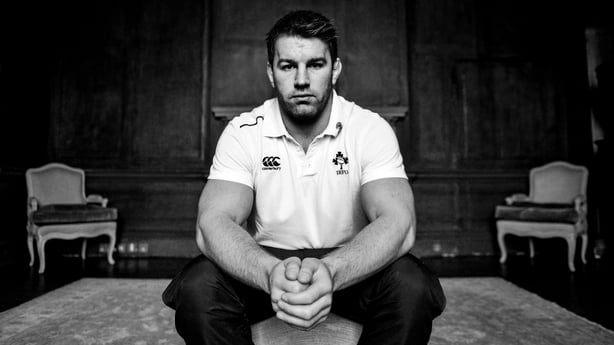 "You learn a lot about life as well and you move on. You face different obstacles and new environments.
"Everyone probably thought I'd never leave Ireland but I'm quite happy here now and trying to fit in as best I can with the lads. It's a nice environment to go in to.
"While it might be frustrating certain things, it is a good place to be and everyone is working as hard as they can."
We need your consent to load this YouTube contentWe use YouTube to manage extra content that can set cookies on your device and collect data about your activity. Please review their details and accept them to load the content.Manage Preferences