The interpro series continued last weekend with no major surprises in terms of results.
Munster went down to Leinster at Thomond park on Saturday evening, something that they won't take lightly despite both teams being without most of their internationals. But considering the way the game went, Munster will be disappointed that they didn't get more points on the scoreboard.
A small rally at the end of a tough first half into the wind clawed back three points to go in to half-time break trailing 13-3, however with the conditions that Leinster were facing into in the second half Munster would be disappointed not to convert their pressure into points, especially in the final quarter.
Joey Carbery came on for his first spell on the pitch since an injury-plagued few months after the World Cup.
A beautifully-judged kick for territory from him and two raking kicks from Rory Scannell earned Munster the territory to kick on and win the game, but errors prevented them from doing so. That's not to mention a dogged Leinster defence which is becoming increasingly difficult to break down.
Leinster disrupted Munster's primary possession at set-piece, which made life difficult for the likes of Jack O' Donoghue in the Munster lineout.
There was a fierce battle in the back row, with Will Connors coming out on top of the tackling charts. Jack O'Sullivan came on for Munster too and made a big impact in the contact area following on from the damage that O'Donoghue and Tommy O'Donnell were doing with the ball in hand.
Irish rugby continues to churn out high standard back row players even when the current internationals aren't available for selection.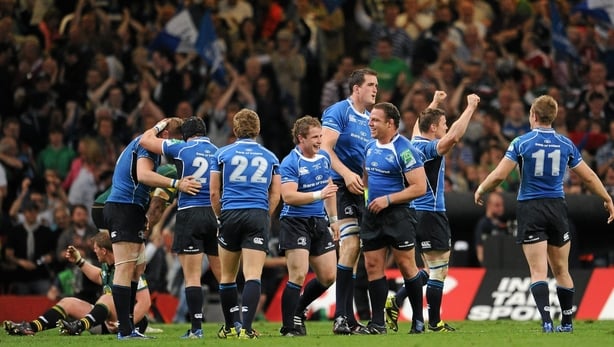 The other half of the Irish interpro series was comfortably won by Ulster.
Despite not winning man of the match, Will Addison was on fire on his return from suspension. He was a live wire all day, starting with a chip and chase that was gathered and passed to Ballacoune for a try that was called back for a forward pass, but Addison was on his own level. His footwork and ability to cause trouble in attack is very hard for the opposition to stop and he was at the centre of a lot of Ulster's line breaks and positive attacking play.
The most impressive part of his game that goes under the radar is his ability to pass the ball when standing on either foot. He puts the wingers into space more than most outside backs because of his distribution ability. Most players have a favourite foot to power off when passing a ball but Addison is balanced and comfortable passing mid-stride and when powering off either foot. It means that his timing is spot on and he capitalises on the majority of attacking opportunities that are created.
Ulster scored another fantastic try from deep in their own half and have been throwing more passes than other teams in the competition.
They are coming good of late and should prove to be very difficult when they take on Munster in Belfast next week. It's always a tough place to go with a hostile enough atmosphere for the opposition, but Munster are now in need of a win heading into the next round of European games. The performance will be as important as the result, while integrating the internationals back into the team ahead of an away game in Paris in which they need to get a result.
Connacht could be in big trouble in Dublin next weekend too if both teams live up to their recent form.
Connacht did create chances against Ulster but couldn't convert. Ulster targeted Tiernan O' Halloran in the air and got a lot of purchase from it. O'Halloran is normally such a threat to the opposition, but Ulster used this weakness to kickstart their whole game and kept Connacht under pressure for long periods of the match.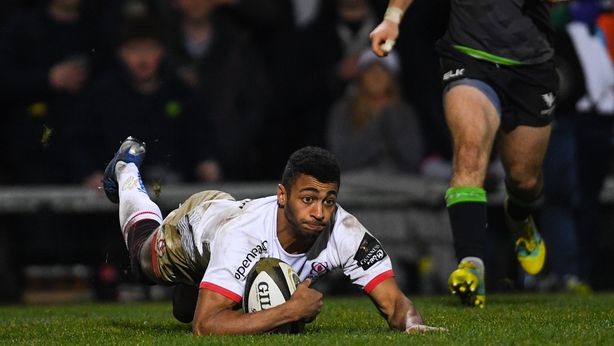 The return of their internationals aside, Leinster can dip so far into their reserves and still keep their game alive.
They will run away with this conference again before the playoffs and will be too strong for Connacht at home.
Their ability to hold on to the ball for long periods of the game against Munster matched with their comfort to go through the phases in defence, while keeping their discipline is very hard to match in the domestic league.
In Europe they will come up against some of the more powerful French and English teams, but they have such a rhythm now in the Pro14 that it doesn't really matter who plays in most positions.
Culture is such an overused and misunderstood word, but whatever Leinster are doing they are passing it down through their academy, while keeping the standards among senior leaders. They have recruited very successfully with key players such as Fardy, who drives the standards when internationals are missing, as well as James Lowe.
From listening to Lancaster, he strikes you as a highly-intelligent coach and looks deeper than the rugby itself. He speaks a lot about leadership and focuses on the environment as much as the team look at the tactical side of the game.
There's no doubt they are in a strong position both on and off the pitch and despite an upward curve for both Munster and Ulster, they're still the standard bearers in Irish rugby.