Ireland have been somewhat boosted by the news that Robbie Henshaw is staying on in Japan but unfortunately his hamstring injury won't allow him to be available for this weekend.
It's a huge blow for Ireland despite the strength in their centre positions because of how Henshaw performed in the Wales game two weeks ago. He looked sharp and hungry at just the right time for Ireland.
In more positive news Joey Carbery is set to resume his position on the bench for Ireland and is reportedly fit to go should he be called upon.
Joe Schmidt's side will need to be close to full strength to deal with the threat posed by the Scots on Sunday. They bring a lot of their own strengths to the game particularly in the backline.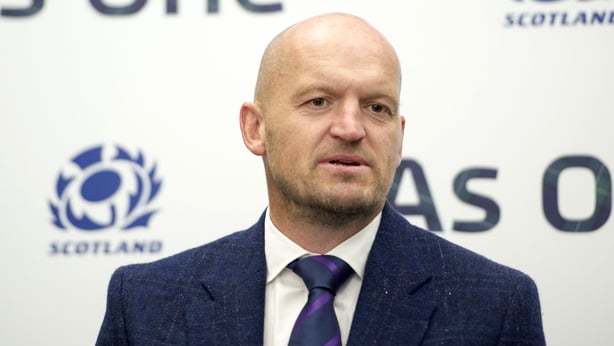 Gregor Townsend has instilled a style of rugby in them that we had seen in Glasgow over the last number of years with a lot of the same personnel.
Finn Russell is a bag of tricks and throws a lot of wide passes which will stretch the Ireland defence. Andy Farrell will have his own thoughts on this and will want his back line to come up off their defensive line without letting Scotland get more than two passes away to get the ball to the wings.
Farrell will take some confidence from the France intercept try (Murrayfield warm-up in August) that was a direct result of ambitious, wide passing from Scotland. If Ireland don't dictate the speed of the ruck they won't be able to get their defensive line set to be ready for these passes and to be able to cut them out.
If they can slow the ball for a second or two with the likes of Stander, O'Mahony and Josh Van Der Flier it will make the outside backs job a lot easier.
The Scottish backs have pace though, Blair Kinghorn, Hogg, Darcy Graham andTommy Seymour. They will all thrive on receiving these wide passes should they get to the wings around Irelands narrow defence.
They will also live on counter attack possession should Ireland kick loosely. No doubt Sexton will be setting up the team kicking strategy to get the ball well off the pitch or he could rely on Conor Murrays contestable kicks to ensure that Scotland don't receive too much loose kicking possession.
However, hearing from Joe Schmidt, the game on Sunday could be hindered by monsoon type weather. From social media at the moment, we can see that it's already raining in some parts of Japan. A tighter game will suit Ireland more than Scotland. Scotland's strength is in their intelligent running game with their backs. Ireland's forward pack should have the upper hand if the game was to slow down as a result of poor weather.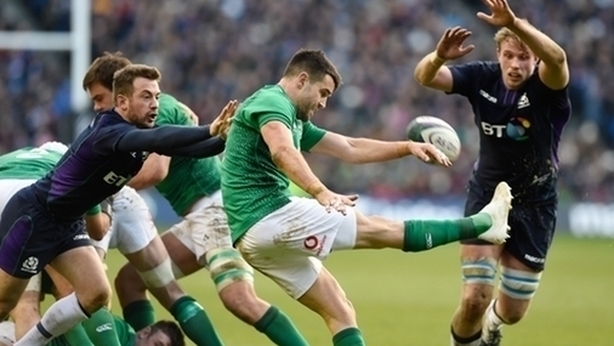 Greig Laidlaw becomes a key player for Scotland in the rain. If Scotland can hang on to possession and squeeze penalties from Ireland in the right areas of the pitch, Laidlaw will take his three points all day. That's not to say that Sexton won't take his, and with Ireland's pack being stronger, they could be the ones to win the penalty count with their power game and force errors on the Scots.
The scrum will be a key aspect here. Cian Healy will be tasked with keeping WP Nel under pressure but it brings up the topical discussion of which second rows Schmidt will go for. If the forecast is right, we'll more than likely see Jean Kleyn on the bench ahead of Tadgh Beirne. On a dry and more mobile day this would probably be reversed but it's horses for courses in Ireland's opener this weekend.
Scotland will be relying on John Barclay and Hamish Watson to disrupt Ireland's control at the breakdown. They are two pests on the defensive side of the game but can offer a lot in attack as well. Watson had 16 carries and 21 tackles, with none missed, in their warm up win against the French. He also beat 10 Welsh defenders in just 22 minutes in the 6 Nations. His work rate is through the roof and will be a huge asset against a bigger Irish pack.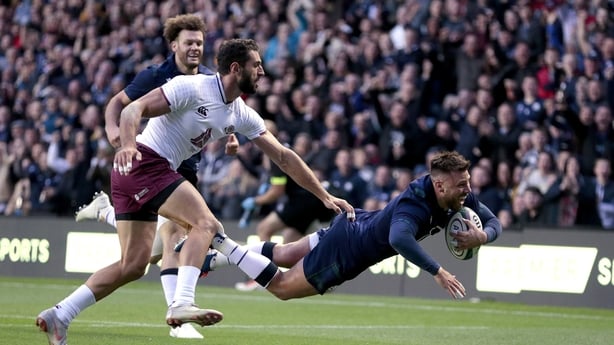 I would have a concern with how Scotland approached their preparation for this World Cup. They haven't played against a tier 1 team since over three weeks ago and it will be nearly a full month by the time they line out on Sunday.
Even at that, France are only eight in the world rankings. They beat Scotland well in the first game and narrowly lost out in the return fixture in Murrayfield. Since then Scotland have had two tune up games against Georgia. This might have done their confidence some good and they could be going into the tournament fresh as a result but game plans work out very differently against good opposition.
What will they do when Ireland afford them a lot less space with a much more aggressive defence? How will their tactics change if they aren't getting the front foot ball that they were getting against Georgia?
In contrast to that, Ireland may not be at the top of their game but they got their easier warm up game out of the way early and have since played against Wales twice and England once.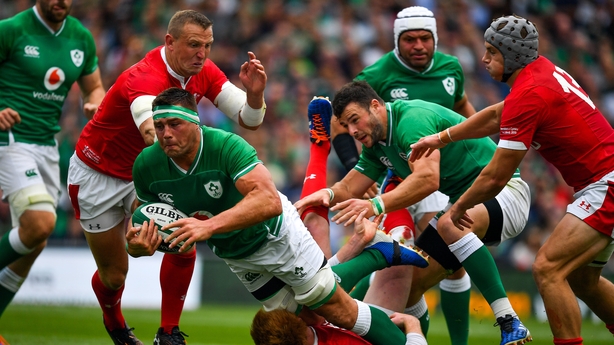 They have had to tackle their demons after that heavy defeat to England and have turned things around with two hard fought wins against Wales. That will count for a lot going into the tournament. Fair enough, the lineout still has a way to go and so does the game plan in general, but they've turned a corner and if they start this opening game well at the weekend they will start to pick up a great deal of momentum.
Ireland have also built towards a starting team who have nearly all played in their last game. Scotland have been chopping and changing a bit more and their starting combinations haven't all been together in the last couple of games. Who knows what this really counts for but as a player I'd prefer the Irish situation.
There are a lot of ifs and buts still at the moment. What way the weather will go, some of the selection decisions to be made, injury concerns with the likes of Keith Earls.
Schmidt will have had a lot of time to put that tactical brain into action and hopefully deploy some set piece genius that we've been waiting for in the last few weeks.
I was tentative about this fixture for Ireland in the last number of months but as the game draws closer and you weigh everything up I think Ireland will do the business and get their campaign off to a very positive start.
RTÉ Sport will televise 14 live matches from Rugby World Cup 2019, including all of Ireland's matches, the knockout stages and a daily highlights show. RTÉ Radio will broadcast all Ireland's matches and you can follow the tournament via RTÉ.ie/sport and the News Now app.