Glasgow and Leinster will do battle this weekend in the final round of the Guinness Pro 14. It's the fairest final based on league form throughout the year, with very little separating the two sides.
Glasgow, Leinster and Munster all played 21 games and lost five but Glasgow lead the way with the most try bonus points. It's fairly reflective of their form when they get going in attack. They have dangerous players all over the pitch and are certainly the form side since they crashed out of the Champions Cup to eventual winner Saracens.
Even in that game they opened up a well-organised Saracens defence inside the first 2 minutes. Any scrum-half know the danger of the likes of Stuart Hogg, DTH Van Der Merve, Tommy Seymour and Adam Hastings and they pop up with tries in most games after the outside backs use their pace, power and footwork to open up the opposition.
Leinster's defence will be tested as much as it has been all season. They coped well with Saracens for large parts of their Champions Cup final but if Glasgow find their form in their home city it could well be a repeat of what Dan McFarland said after the Ulster game. If Glasgow play the way they played last week then I'm not sure if they can be stopped.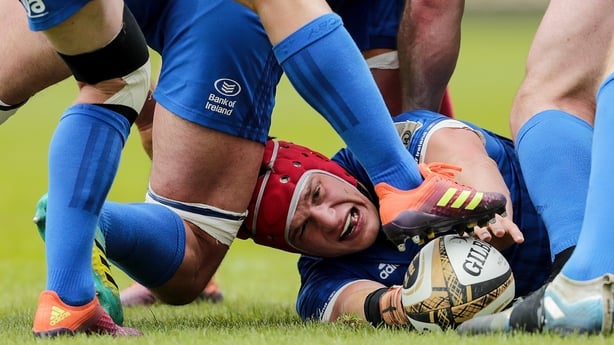 I spoke about Josh van der Flier last week potentially having an impact on the game vs Munster and he did just that. He earned himself a man-of-the-match award with an excellent performance returning from injury but it was the way he left the pitch that sums him up. Clearly gasping for air when he sat into the stand and it looked like he was in a bit of physical discomfort because of the level he is prepared to go to on the pitch.
He is fully committed to his role in the Leinster team which is exactly what gets you to finals and over the line when it counts. He plays with honesty and a ferocious work ethic that can only earn the respect of team-mates and coaches.
Munster were a victim of that Leinster reluctance to concede and didn't quite look like scoring a try last Saturday afternoon. They have been on the receiving end of quite a lot of criticism in the last week or so after coming up short at the semi-final stage of both competitions yet again.
Felix Jones has taken a lot of the heat as attack coach but his team has been miles ahead of every team outside of the finalists in both conferences in terms of points scored and try bonus points.
It can't be that bad. However, my opinion is that it is good enough to beat a lot of teams in the league and the attack fires well throughout the season. It just isn't good enough to break down the best defences in the league such as Leinster at the business end of the year.
Munster aren't the only team that have struggled against the likes of Leinster and Glasgow this year but they have only lost on the road to the finalists, with another couple of misfires away from home against what you would consider lesser opposition but they have a 100% record at home.
They have lost a number of players to retirement and others forced to find rugby elsewhere so the squad will be significantly smaller next season with only one addition so far in the form of Nick McCarthy. From what I hear the IRFU are putting pressure on Munster to reduce the numbers in their squad, much like they were a few years ago when I was involved.
I never liked getting into the organisational or political side of the game when I was playing, I tried to avoid it as much as possible but you hear what's going on and lads in the squad will have the scoop.
Maybe it was just a bargaining tool when it came to contract time and something I was told when I went in to negotiate my own contract.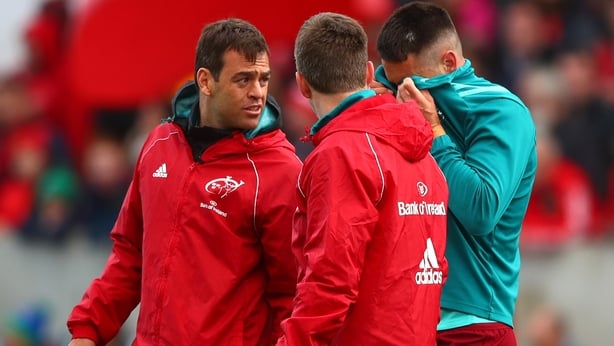 The numbers seemed to rise again with the introduction of Rassie Erasmus and continued that way with Johann Van Graan taking over. It's a strange year to reduce the size of the squad with the World Cup hopefully taking some internationals away from Munster at the beginning of the season.
If the last World Cup is anything to go by there is bound to be an injury or two, not something that I am hoping for but it is part and parcel of a very physically demanding game at the moment.
Munster have a number of quality academy players that are more than capable of making the step up so maybe it will be a non-issue but it'll probably still result in a few short-term signings which could have been covered by homegrown talent.
The talk is always about World Cup bolters but the thing that interests me is who is going to take their chance back at their province when the internationals are away. It's a great opportunity to step up in the eye of the coaches and become a leader of the group that is left.
One of the issues in Munster at the moment is that the young players don't know who they will be trying to impress yet.
With the departure of Fla and Felix they are in desperate need to bring someone in and with a lot of coaches tied up at the World Cup it could prove difficult.
The biggest investment Munster need now is in a coach and not a marquee player or two. We saw this year the job that Dan McFarland did with his Ulster squad.
They were struggling in the middle of the season with numerous injuries but they fought through it and trusted their youngsters enough to get them to an away semi-final.
I know that's not the standard they'd like to set but it's been a positive year in the end considering where they came from.
If Munster can make the right appointment with investment in a Stuart Lancaster figure they could go a step further than the semi-final stage and find success once again.
For now it's all eyes on Leinster to represent Ireland and bring confidence to those around them in the World Cup squad with some silverware after a frustrating season.
As a Munster man it isn't easy to shout for our Leinster counterparts but for the sake of the national success it has to be done this weekend.
Follow Glasgow Warriors v Leinster (6.30pm) at Celtic Park with our live blog on RTÉ.ie and the RTÉ News Now App or listen to live coverage on RTÉ 2fm.