Another mouth-watering inter-provincial Guinness Pro14 clash is ahead of us this weekend as Munster travel to Leinster in the semi-final stage of the competition.
This promises to be a hard fought, gritty contest considering the result last week in the Champions Cup. The two teams have been re-established on a somewhat even keel because this is their only chance to get some silverware this year. Leinster might be in a better place after getting to the European final and losing out to a physical Saracens team, but Munster have their own reasons for digging deep to try to get a first win in Dublin since 2014.
The backlash from Leinster is ominous for Munster. There will have been a bit of soul-searching in the capital this week because they were beaten comfortably in the end after being 10-3 up in the first half but they didn't score for nearly 50 minutes, that's not something we're used to from last year's champions.
If they had managed to win at the weekend you could see Munster coming in under the radar and possibly getting a win but Leinster will want to dust themselves down and get back to winning ways at home. Momentum and consistency of selection has been an issue for them in the months since the Six Nations but they will have a few key men returning this weekend. Both sides do.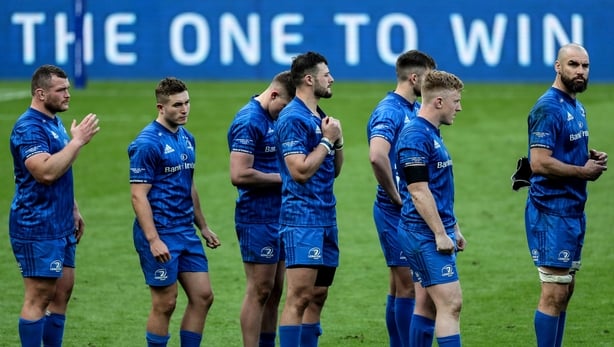 Jameson Gibson Park is available for selection again after a hamstring injury. Leinster can't select himself, James Lowe and Scott Fardy in the same match-day squad because of the laws surrounding international players but he would be a major boost for Leo Cullen. He's been quite influential since arriving at Leinster especially in their attacking game.
He has replaced Luke McGrath throughout the season and brought some more pace to the game but the thing I like most about him is that he's keen to support the ball carrier with his upfield running lines after he has given the pass. That continuity in attack is very hard to stop and adds to the attacking game of some of the more dominant teams.
It allows an offload where the ball-carrier can turn back inside after getting their hands free at the other side of the tackle line with the expectations of finding one of their own teammates. It's a major strength of his game and something that Southern hemisphere teams possibly do better than us in the Northern hemisphere but it may not be enough for Leo to drop Fardy or Lowe.
Josh Van Der Flier is another returning thorn in the side of Munster should he be selected. Again, I'm not sure if the timing is right for him to go straight into the starting team but bringing him off the bench would have a big impact for Leinster.
Van Der Flier offers huge line speed and work-rate in the Leinster defence. He's always looking for the opposition first receiver, whether it is a pod of forwards looking to hit up to create quick ball or the out half trying to get things moving, he gets off the defensive line very quickly. This means that he catches the forward carrier behind the gain line and this has a knock on effect on the attack.
The next attacking set-up may have to retreat to avoid being too flat and it can upset the rhythm of the movement. Either that or the out half has to let the ball go early and it makes for easier defensive reads for his outside backs.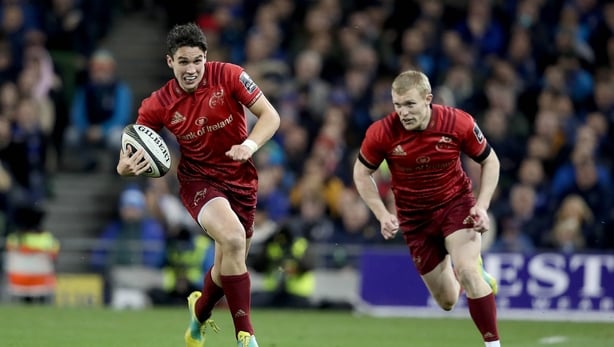 Munster have given less information on their returning players in the form of Joey Carbery and Keith Earls. They have re-joined the training group but it's unclear whether they'd be available.
Carbery is a major player in the Munster attack which has looked a bit more one dimensional since his hamstring injury. He offers that unpredictability and the ability to create a dog leg in the defence with sharp footwork and distribution.
It means that the inside defence that he is facing has to respect him that bit more and may sit on their heels disrupting their line speed. If they are concerned with the movement of Carbery they won't be able to offer their own outside backs the freedom to make comfortable reads on the Munster attack.
This has a knock-on effect if Keith Earls returns because he'll be afforded more space given Carbery's threat on the inside. Earls is a lethal finisher and has been hugely important in Munster's success this season. He's more than just pace on the wing, he's a leader in what would be considered a less experienced back-line in terms of international honours.
It's possibly something that Munster have been missing. Outside of the pack and Conor Murray there is nobody that's a nailed on starter for Ireland. The forward pack has its fair share with Peter O' Mahony, Stander, Tadhg Beirne etc. but it is crucial for Earls to offer that balance throughout the team. He is quite often the calm head amongst the chaos and he pops up with magic moments when they are needed.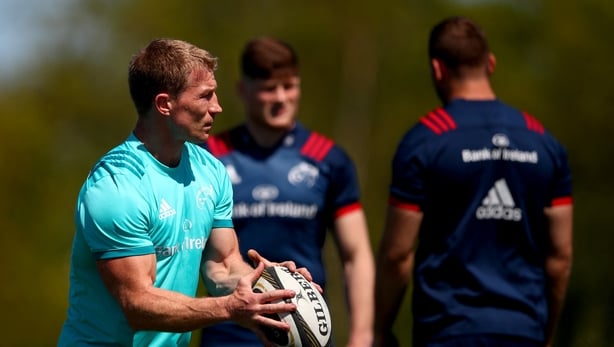 Munster will have to bring an attitude and intensity that is good enough to beat Leinster at home. With Felix and Jerry Flannery leaving the province there might be a small bit extra to play for. I don't feel we are getting the truth surrounding their departure.
If Johann Van Graan is telling the truth about 'competitive packages' offered to both coaches then why would they be leaving their home province? Yeah, there would have been coaching personnel added and you can't argue with it given that Munster are still falling down at the second last hurdle. Something is needed to get them up another 1-2 levels and over that line but I'm not sure the story adds up at the moment.
Aside from coaching and player personnel, one thing that can help them to get over that line is bringing some league silverware back to the dressing room. This will breed that winning mentality again and bring belief back to a club that expects to be competing year on year. It's a phenomenal opportunity for them this weekend but a tough hill to climb against the reigning champions who have their own wounds to heal.