"This is not soccer" was Nigel Owens' famous admonishment for Tobie Botes on the occasion of the Benetton scrum-half appealing for a decision during a Pro12 game against Munster a few years back.
It was meant to relay to the South African that 'soccer' people do things, like shout at the officials and pretend to be hurt, that rugby people simply wouldn't fathom.
But today is the tenth anniversary of an incident which would make Jurgen Klinsmann blush and the day when the rider of the high horse took an almighty fall and suffered – unlike Tom Williams – a terrible injury.
Flashback. April 2009.
Leinster, on their way to a maiden Heineken Cup title, are battling hard at the Stoop. They lead their quarter-final 6-5 with five minutes to play.
Harlequins kicker Nick Evans had been forced off with a leg injury 32 minutes earlier but is being prepared for action.
Out on the field, the then-25-year-old Williams, just on as a replacement, first takes a knee when the play is stopped, then sits down. No opponent nearby.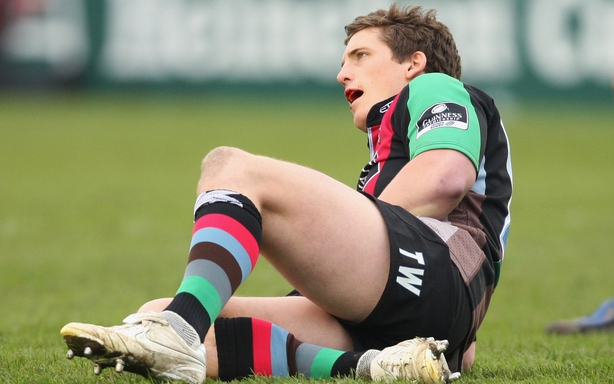 "Who punched Tom Williams in the mouth, Tom Williams?" wonders Stuart Barnes on Sky Sports as the medic, Steph Brennan, examines his mouth.
The camera cuts to the sideline where Evans is waiting anxiously for the green light.
Over his shoulder Dean Richards, the director of rugby, clutches a walkie-talkie, staring out on the battlefield like a old army general making sure his orders have been carried out to the letter.
Back on the field the camera pans back to Williams as he limps off, a mess of red smudged beneath his lower lip. He spits out a mouthful of claret.
Upon this sight, Barnes corrects himself, "Oh wow, he's taken one there!"
Referee Owens walks over to the replacements official who tells the Welsh whistler that Evans was "marked as tactical" thus allowing the out-half to reappear as a replacement for a blood injury.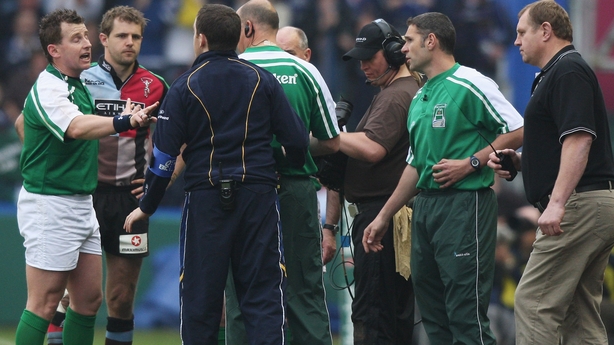 One of the Leinster backroom staff senses something is not quite right and remonstrates.
"We were lucky, it was our manager, a guy called Ronan O'Donnell," recalled Luke Fitzgerald on the Left Wing podcast. "He spotted it, he was on the ball, he a really smart guy, spotted what they were doing, saw all the angles.
"It was fairly crazy, it was good that he spotted it, someone on the touchline was aware of what was happening and what they were trying to do." However, it was to no avail at the moment.
Just outside the dressing room, it later emerged, some of the Leinster staff demand to see evidence of a genuine cut to Williams' lip.
"They were banging on the door trying to get into the changing room," recalled Williams in a BBC interview.
"Our doctor, Wendy Chapman, and myself, didn't know what to do.
"It was a really ridiculous time and I realise I looked like an absolute idiot. I had a conversation with the doctor and she made the cut."
Out on the field the Irish province holds out in the final minutes, restricting Quins to a long-range dropgoal attempt with 45 seconds left.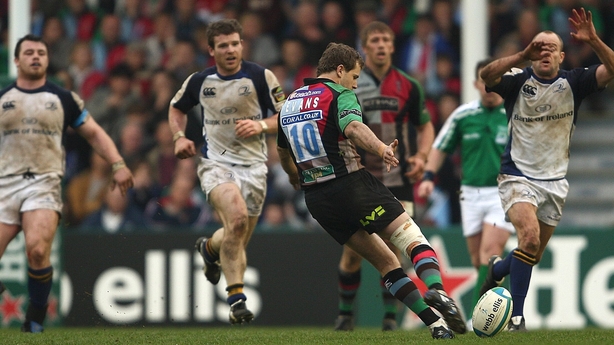 Evans, knee heavily bandaged, scutters it wide.
The post-match analysis added another level of intrigue as the cameras picked up Williams winking at a team-mate as he was led off the field.
He explained later that he was just reassuring a team-mate, who urged him to stay on, that he was okay but it looked like he was being too smart for his own good.
It soon emerged that Richards, a Leicester and England legend, had hatched a plot to get a goalkicker back in play if necessary.
It involved getting the physio to pass a fake blood capsule to Williams, instructing him to go down.
"Nothing crossed my mind when I got handed the capsule," Williams, who played for the club for 11 years before retiring in 2015, said.
"I was doing what I was doing for the team. I was trying to impress my boss and get Quins into a semi-final of Europe."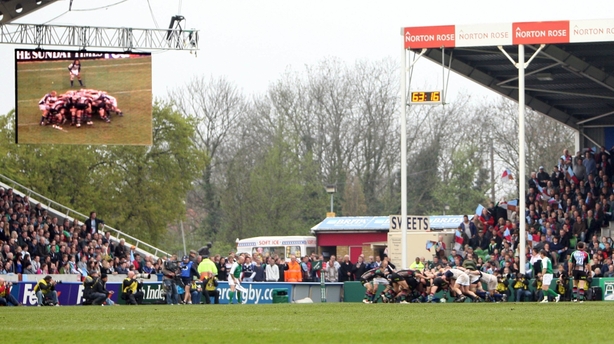 When it comes to pre-meditated chicanery, it leaves the dives and screams of that 'soccer' crowd in the ha'penny place.
"I was coerced into doing something infamously regrettable and shameful and that stigma is always going to stick by my name," Williams, who was handed a 12-month ban, later reduced to four, for basically following orders, told the Telegraph.
"[The year ban] was awful considering the player is just doing what the coach said," Fitzgerald, who played on the wing that day, said.
"Because there is no way if a coach did that you're going to be no, you're not going to do that.
"If Michael Cheika had said go down with an injury, I would have."
Speaking after the game Cheika was not in a mood to pursue the matter, happy enough to have booked a semi-final against Munster.
Richards said his conscience was clear. Williams revealed that he was urged to take the blame.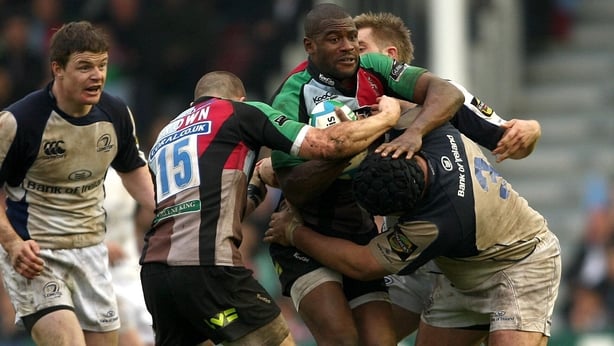 "The players were massively divided," Ugo Monye, who was on the Quins side that day, said earlier this week, adding that the practice was "commonplace" at the club.
"There was a part of me that was like: 'Tommy, just take the hit.' He'd have been a hero among us because he'd have fallen on his sword.
"We wanted to protect the reputation of the club. Selfishly we were just thinking of how we could protect everyone involved in it but it was an impossible solution and about damage limitation for us."
After an investigation, Richards resigned and received a three-year ban, Quins were fined £237,000.
The doctor was reprimanded by the General Medical Council.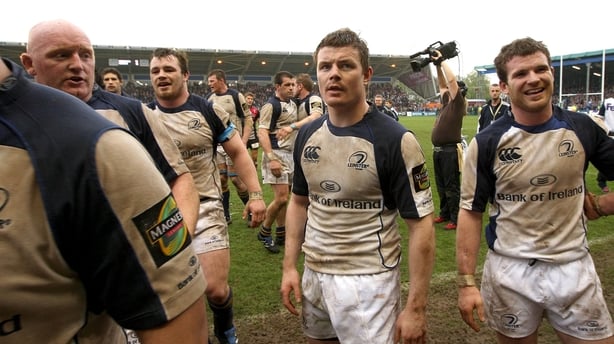 "This, for me, is like drug taking. I put that in the same category," Brian O'Driscoll, the former Leinster and Ireland centre told talkSport about the trick that could have cost him and his team a first European title.
"For me there's different grades.
"Is Neil Back's 'Hand of Back' [in the 2002 Heineken Cup final] cheating?
"Yes, it's a form of it, but do you know what? It's gamesmanship and for me it's acceptable, but it's borderline.
"I think [Bloodgate] was a disgrace.
"Irrespective of the individual, the act of trying to take a blood capsule, create a situation that wasn't real to get a player on is a real form of cheating."
Ten years on it remains as one of rugby's most shameful moments.
We need your consent to load this SoundCloud contentWe use SoundCloud to manage extra content that can set cookies on your device and collect data about your activity. Please review their details and accept them to load the content.Manage Preferences