Rivalry has always been an integral part of Irish rugby because of the pride of wearing your own jersey and the history that has gone before them.
There has been no shortage encounters both domestically and in Europe that have caused tension between players and the two teams.
The Sexton/O'Gara episode in 2009 is just one of the prime examples. The players recover that relationship easily enough because they could be around each other in the national camp or can often chat it out in the dressing room like we saw last week in South Africa with Schalk Brits and Akker Van Der Merwe.
But fans remember it and bring that atmosphere to the next meeting.
Growing up, I didn't want to be a professional rugby player. It crossed my mind, but never without a red jersey. I wanted to play with Munster and couldn't have even thought about playing with a different province.
Yeah, I might have been lucky that there was a path forged for me through the academy and underage rugby, but it wasn't a fast track.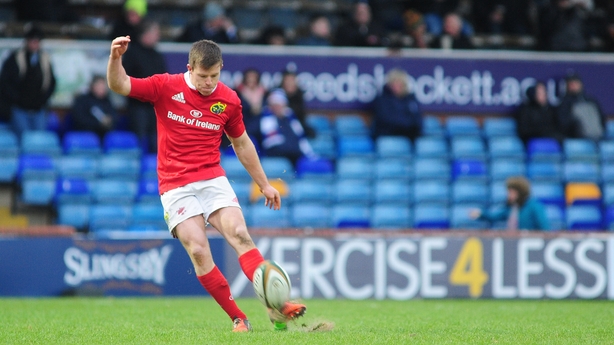 Some players would argue that their peers are short-sighted when waiting around to get an opportunity with their home province when there could be easier game time elsewhere, but you don't ever want to leave your home province.
Maybe it's because it would have felt like a bigger failure having to leave the team you grew up watching, but for some people there's no professional rugby career unless it's at home. I also didn't spend enough time in a starting jersey to get thrown into a selection dilemma that would make me want to leave the province.
I fought with an injury or two, returned, played a few games and retired. I didn't get to the stage of being 30 and wanting game time elsewhere.
The game has moved on and I understand that it's a much more competitive and professional environment. Irish squads have been successful when they've been topped up with great overseas players to edge them passed the best that Europe had to offer.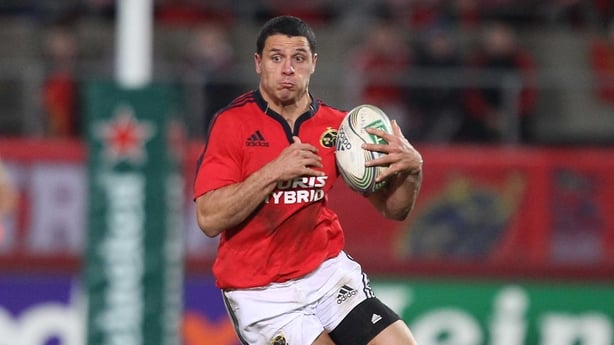 Trevor Halstead played a big role in Munster getting their first European championship, Dougie Howlett was a big signing that went on to win the Heineken Cup in 2008 and Rocky Elsom was integral to Leinster's maiden success a year later.
I don't have a big issue with marquee signings because for Irish provinces to reach that level we probably do need some top class experience.
There are a lot of players that have lined out with other provinces. When you look through the current crop of players in each province as it stands even Leinster have borrowed from Connacht and Munster, although it's to a much smaller degree.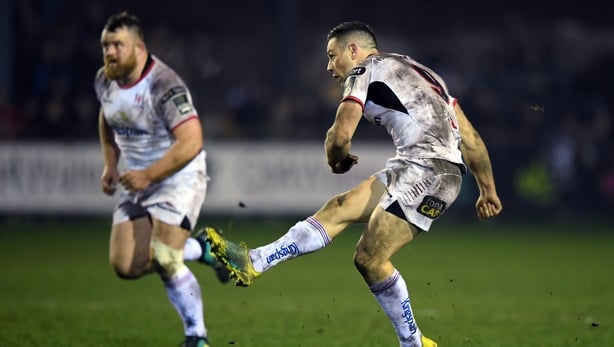 The other three provinces have benefited from the Leinster's conveyor belt of talent, whether that's down to population or underage coaching and structures. The likes of Andrew Conway, John Cooney and Joey Carbery are all enjoying key roles in their adopted provinces.
My argument is that none of these players played a starting role in their province. They never really owned the jersey for a substantial period beyond doubt. There are many more behind them as well.
The one that bucks the trend is Jack McGrath's move to Ulster which was announced last week. The prop is different from the aforementioned trio with 54 Irish caps and three Lions test caps under his belt.
Is he the most decorated player to move to another Irish province?
McGrath has been out of favour with Leinster and probably hasn't hit the same heights since his Lions tour, but he's been at the top of the game. He's up against Cian Healy who has returned to some of his best form in a while, but in my opinion this competition makes you better.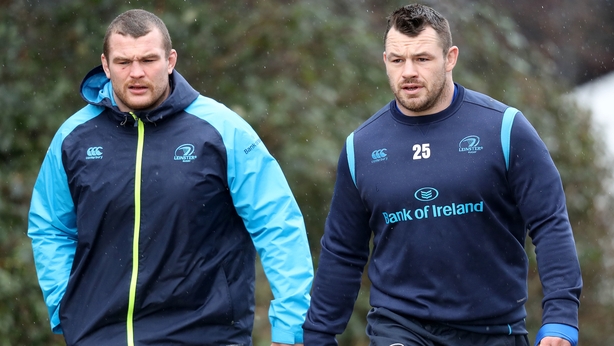 You can't argue with how important Healy has become again for his country and province, but he's not bulletproof either.
In two of his most important games recently against Wales and Ulster, Healy gave away a string of penalties. That's surely an opportunity for the second choice loosehead to start asking questions by providing some consistency and turning the coaches head.
"It feels like Jack McGrath is side stepping the competition in one sense"
The quickest way to an Irish resurgence for McGrath could be by focusing on himself and trying to take the jersey back from Healy. It feels like he's side stepping the competition in one sense.
You don't need to remind me how short a professional career can be. Perhaps it's the nature of the modern game. Many players have moved abroad in the hope of a better financial situation, possibly combined with selection frustrations.
Marty Moore, Ian Madigan and Simon Zebo would spring to mind straight away. Moore missed an opportunity by moving and left the door wide open for Tadhg Furlong. Frustrated by the pecking order behind Mike Ross he opted for newer pastures with London Wasps, but has found himself back in Ulster, something I'm sure he didn't plan.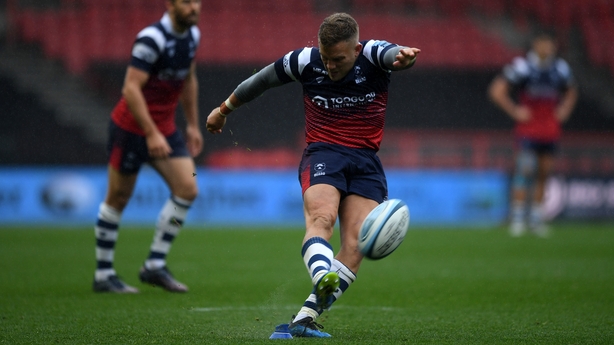 According to reports at the time, Madigan had plenty of options to stay in Ireland and play more game time in the hope of competing more with Sexton, much like Joey Carbery now.
You never know what's going through the players mind. The gifted play-maker might not have wanted to tog out for another Irish province. It might have been a case of Leinster or overseas, something I can completely understand, but he has sacrificed Irish caps in the process.
Is the game moving more towards a business?
"Players invest in their stock and make decisions based on how high they can raise their value both on and off the pitch"
Playing rugby is as much of a career choice now as it is a privilege to play with your home province. The provinces are like a business and the players are the product.
The players themselves invest in their stock and make decisions based on how high they can raise their value both on and off the pitch. If it keeps going this way, the provincial game could be seen solely as a stepping stone to the national side, much like the AIL is being used as a vehicle for provincial teams when they want it.
It might make sense for the Irish team but I hope the passion isn't lost within the provinces by diluting the pride in your home jersey.
I do understand that from Ireland's point of view getting four of your best looseheads into starting positions around the provinces is a positive for provincial rugby, strengthening each team evenly and possibly challenging even further in Europe.
I'd love to know how much input the national team has on the players that are moving.
Did Joe Schmidt have a say on where McGrath played his rugby? If we have an outstanding World Cup that lives up to expectations then Nuciforas plan will be justified. Otherwise the provincial game could lose some of draw and passion, something that will be tough to get back.