The principle of pressure is something that we only think about when we associate a person, unit or sports team struggling to grasp something. Maybe they are struggling to take control of a period in the game or maybe the whole flow is against them.
You could look further into personal battles and think about front row versus front row in a repeated scrum on a five-metre line at a crucial part of a game. The scrum penalty that went against Munster in the second half of Saturday's game might spring to mind.
Pressure isn't only something that should be associated with struggle. Some teams employ it as an attacking term. Rassie Erasmus was a big advocate of transferring pressure in an attacking sense and not just relieving pressure that was applied by someone else onto you.
Richard Cockerill is another guy that seems to play by this pressure principle. You could look at the quarter-final against Munster and wonder how Munster weren't dominating the game. It's intangible for the most part until you break the game down, but it's the sum of Edinburgh's parts that made it difficult for Munster.
They kicked contestable kicks from high up the pitch. That's not to clear your lines, they already had them cleared and could have attacked from there. It's to transfer pressure on to the other team, get a good kick chase and force them into a turnover.
It can be seen as a negative in the game because you aren't looking to attack as soon as you get control of the ball but for a team that is building, it worked through the pool stages and resulted in wins against strong opposition.
If Edinburgh hung on to that penalty in the final quarter of the match it could have been lights out for Munster but it was reversed and Munster took control.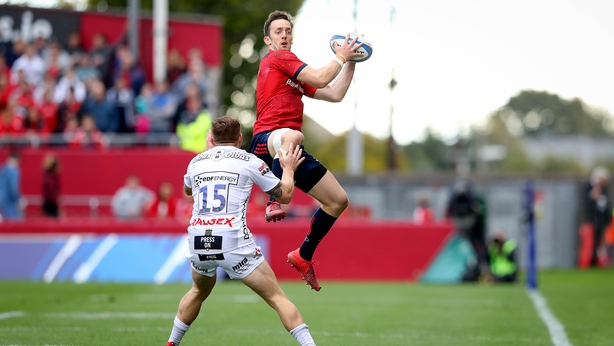 These same kicks to transfer pressure are what spring-boarded Darren Sweetnam into a starting position with Munster under Erasmus and consequently won him an international call up. His quality in the air meant that Munster were able to transfer pressure and win the ball higher up the pitch where they could go all out in attack.
In turn, Andrew Conway needed to improve his aerial game to get his place back and has thrived on that ever since.
We saw England transfer pressure on to Ireland in the Six Nations. They put kicks in behind the Irish back three and played off the errors that ensued.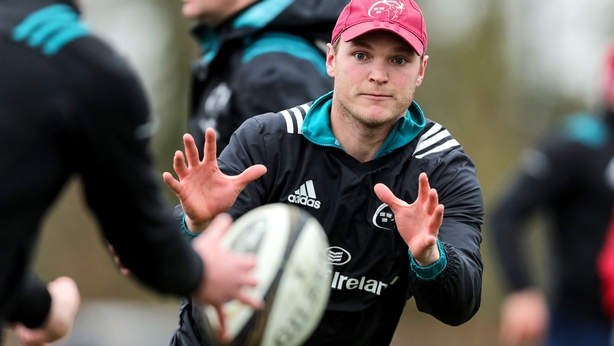 Tyler Bleyendaal brought this concept of 'coffin corner' to Munster under Erasmus as well, something he picked up from his days playing in Canterbury.
The Crusaders would look for that same space and place balls into difficult corners with the aim of keeping it in play to see if the opposition back three could manage the pressure. They would inevitably receive a set piece higher up the pitch or prey off mistakes.
There's a lot more to game management than just calling the set piece for your own team. Knowing when it's best to run, pass or kick for the sake of your team-mates but also understanding when to transfer that pressure and force a better outcome for your team.
It's an interesting concept that not all playmakers get right.
"Ulster failed to fully capitalise on the pressure that they created"
Some out-halves have all the technical skills and ability when on the ball, but the decision to play somewhere else, with the foresight to know that there's a better outcome if you transfer that pressure, is a skill that sometimes comes with experience.
Sometimes it doesn't come at all.
Ulster used their defence to disrupt Leinster's attacking game. They were tight and connected and definitely played with a chip on their shoulder. They failed to fully capitalise on the pressure that they created.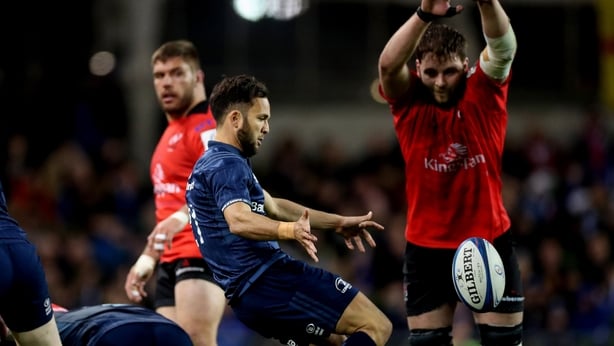 We've all seen Jacob Stockdale's blunder, but one that has gone a bit more unnoticed is John Cooney's conversion after Luke Marshall's try. I don't get any satisfaction from mentioning players mistakes but the facts are that Ulster left seven to nine points on the pitch.
Leinster themselves left five points on the kicking tee but you don't catch them in that position often with their talisman sitting in the stands. In fairness to Dan McFarland's side, they left everything on the pitch but it's such a huge opportunity to waste.
If they had beaten the champions on their home turf it would have made them real contenders to challenge for the title and would have boosted them immeasurably.
"When the pressure comes on you will revert to a standard that you have spent the most time practising in a given time period"
However, you're talking about a team that hasn't reached those highs consistently throughout the season. They were struggling before Christmas with a hefty injury list and weren't able to build that standard throughout the first half of the season.
Ciarán O'Regan speaks about pressure in a way that only a combat sportsman can; performance as a product of the average of your performances throughout the season. When the pressure comes on you will revert to a standard that you have spent the most time practicing in a given time period.
According to him, it was the Greek warrior poet Archilochus who said "we do not rise to the level of our expectations, we sink to the level of our training."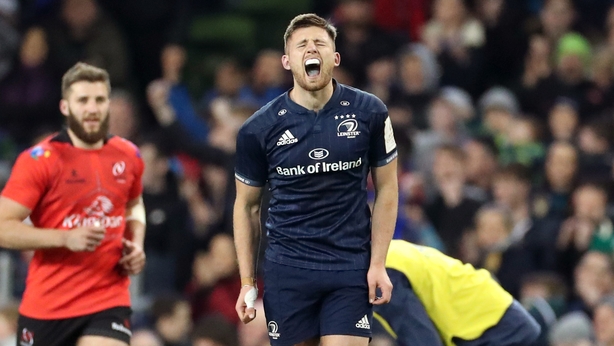 Perhaps that's why when the chips were down Ross Byrne, with the distraction of cramp, placed the ball on the tee and followed through with what he has done best throughout the season.
His form from the tee wasn't at the standard that we now expect from him, but he stuck to the process and ground out a win for his team in the midst of wincing and limping. Impressive from a guy who has slipped to fourth choice in Joe Schmidt's books.
It's no coincidence that both Munster and Leinster progressed to the last four of the competition despite being under pressure for the whole game.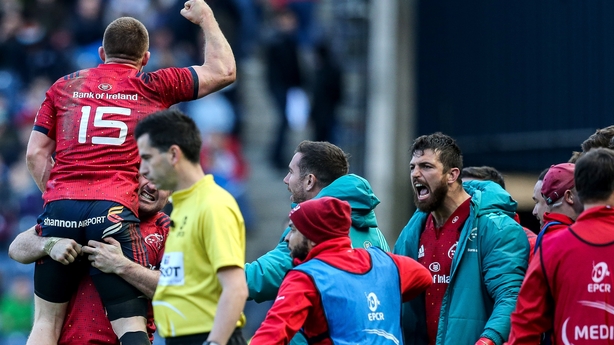 Teams that have been there before will find a way to take back control and battle through an imperfect performance. It's the experience of the jersey and what has gone before them. A confidence that comes with the culture of a team through different generations.
Edinburgh have stretched the club's standards and have raised expectation for the coming seasons. Similar to Ulster, who will have gained back the respect that they demanded a few seasons ago.
They have added to the squad experience and next time will be hoping to cope with the pressure a little more effectively.