The sight of a head coach getting on the team bus ordinarily wouldn't have much of an emotional impact, but as the cameras picked up Regis Sonnes ahead of Toulouse's Champions Cup defeat of Leinster, smiles broke out in West Cork.
The students of Bandon Grammar and Bandon RFC watched as their former coach and mentor stepped aboard in his customary crocs.
"He's a one-off character," says Jack Crowley, captain of the school's senior cup rugby team. "He loved to wear his beret, and no matter what day of the year, or what weather it was, he wears his crocs.
"When I saw him before the Leinster game, I just thought, 'this man hasn't changed at all'."
The 46-year-old has swapped West Cork rugby for the Top 14 and Champions Cup, though the man himself doesn't see this as a step-up. More a change of direction.
How did the former Toulouse player end up in Bandon? What did he bring to the rugby culture? What is the legacy of his two-year stay in Ireland.
***
Regis Sonnes has always marched to his own beat. Part of the early stages of the Toulouse domination of domestic and European rugby, the flanker claimed his first Championship title in 1995. The following year he took a year out to pursue his hobby of surfing in Los Angeles and Mexico.
He returned to add two further titles and was part of the Brive side that lost the 1998 Heineken Cup final.
Family life trumped rugby and he helped create the Real Soldevilla club with some friends in the tiny town of Campet-et-Lamolère, 200km west of Toulouse in southern France. Silverware in the ninth tier of French rugby followed.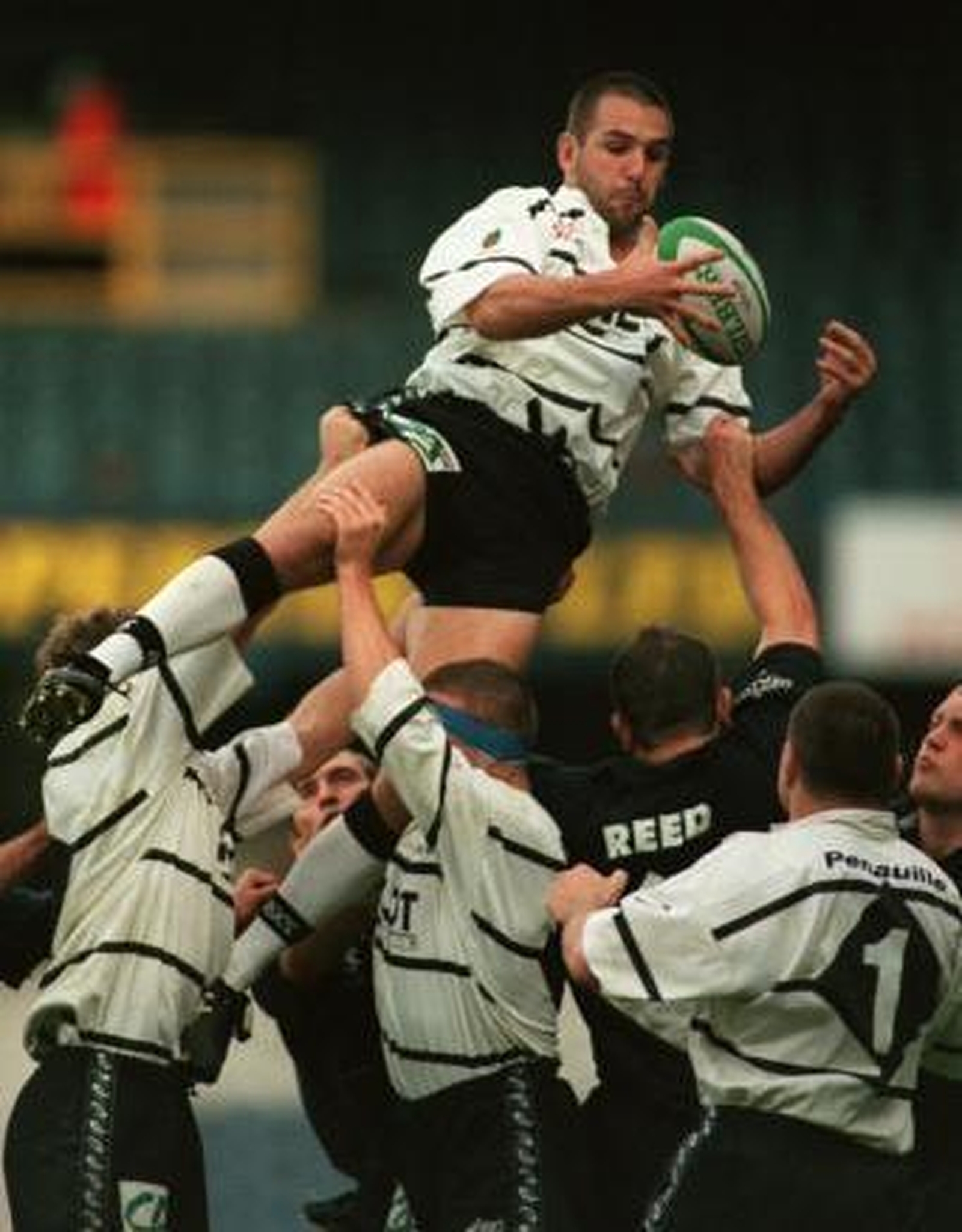 When the playing days came to a close, he dipped his toes as a forwards coach with Agen. Narbonne and a stint in Spain followed before he pitched up in Bordeaux in 2012.
Bordeaux Bègles were an up-and-coming club among the powerhouses in the Top 14, but after four years, a change was needed.
"I told Bordeaux that I was looking for an opportunity. I wanted to have a new experience with young people," he tells RTÉ Sport. "I didn't have any idea what that would be. I was a little lucky."
Fortune, and more importantly timing, led the Frenchman on the path to West Cork.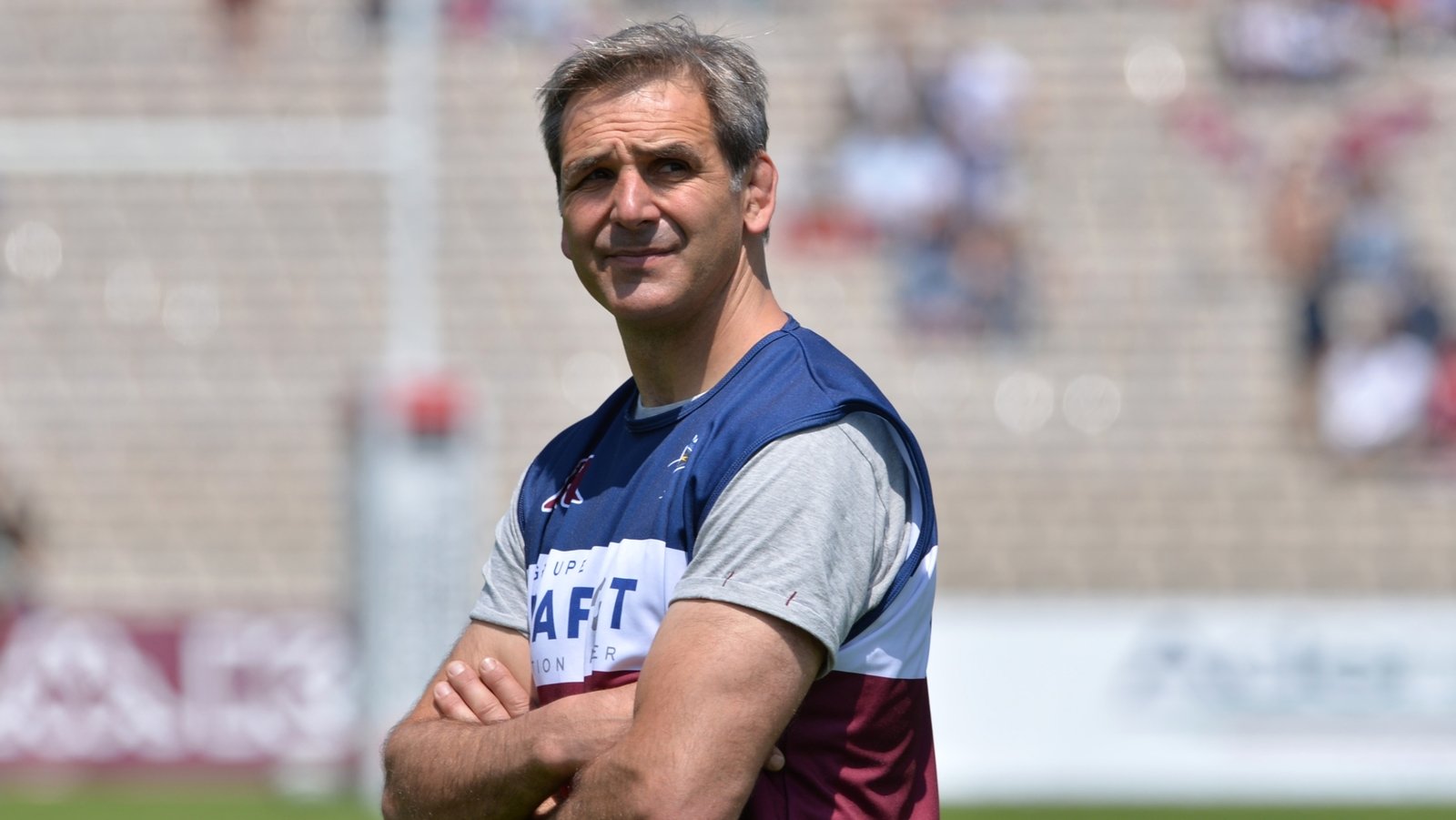 Bandon RFC and Bandon Grammar decided on a new venture. Rather than operating independently with part-time coaches, they decided to pool together resources in an attempt to attract a full-time coach.
Bandon's Director of Rugby Conor Slattery knew Bordeaux Bègles' captain Matthew Clerkin, and told him of the project they were embarking on. Slattery had envisaged a retiring, or recently retired player, would be their target, but Clerkin nudged him in the direction of the club's forwards coach.
The prospect of leaving the intensity of professional rugby while remaining a full-time coach as well as a new adventure for his family, was simply too good to refuse.
Arriving with "no expectations", Sonnes quickly immersed himself in the job.
"He had to adapt to a school with an undeveloped rugby programme, and a club in the Junior One grade in Munster," Slattery says. "He had to adapt his coaching skills to meet those requirements."
The attention to detail was the first thing that struck the players, professional standards applied to budding youths. Crowley was a Transition Year student with eyes on the scrum-half starting berth. then Sonnes' first year His French coach wanted more versatility.
"He wanted to make me into what he called a petite generale, the little general, where in France they boss around the forwards."
He didn't force me to be the player I wanted to be, but showed me how
Crowley sat down to watch footage of French scrum-half Teddy Iribaren and how he controlled games. Everyone in the squad was shown analysis of what he wanted in his players. One-on-one meetings began with questions about school and family, but ended with a detailed breakdown of the player's development.
"He didn't force me to be the player I wanted to be, but showed me how," the student recalls.
Inquisitive by nature, Sonnes quickly assimilated into the Irish way of life. His family settled straight away, he was a regular visitor to Inchydonney beach to feed his surfing itch.
Culturally, he found something new. In his first meeting with the students he referenced the GAA community, amazed how every parish had their own team. Still, Crowley was apprehensive when he informed Sonnes that he would miss a training session as his club Valley Rovers had an important hurling match at the same time.
Not only did he get the green light from his coach, during the first-half he spotted the distinctive Frenchman perched high on the bank of the Brinny pitch sampling the ancient Irish game.
I saw first-hand the power of hurling
"I wanted to connect with the people," Sonnes says. " As a coach, I like to see other sports. I saw first-hand the power of hurling. It is the best game to develop players for rugby."
The catching and kicking of West Cork football was also utlilised. He wanted an expansive style of rugby, but also knew where to draw on the strengths of his personnel.
One-on-one meetings, detailed feedback and analysis and thorough training sessions became the norm, but so too the positive atmosphere that surrounded it all. He was as quick as anyone to join in with the laughing and joking before and after training and games, and was happy to lead the way on the microphone with 'Alouette, Gentille Alouette' on the team bus.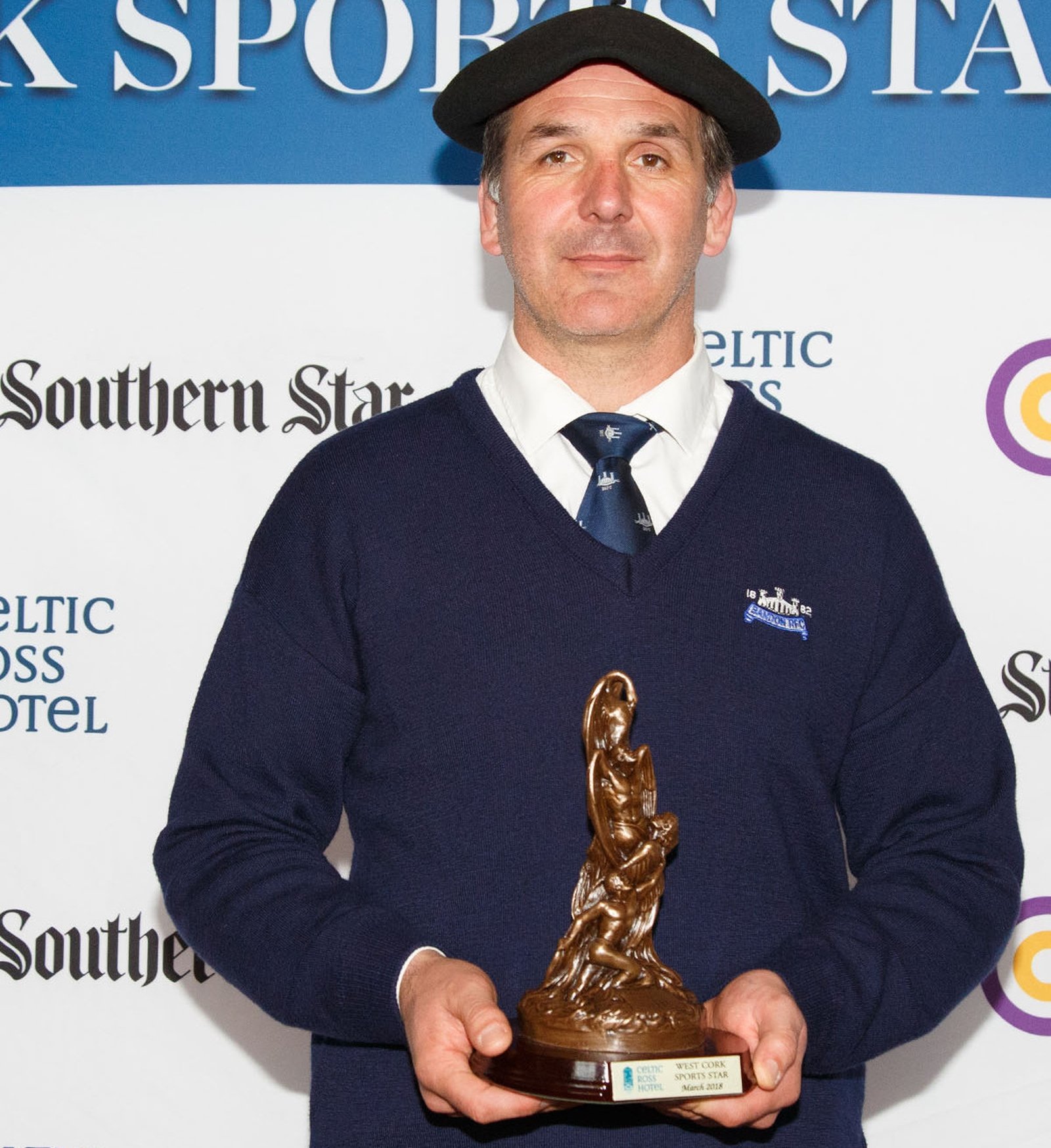 The results of the approach were evident for all to see. In two years in the role, Bandon won the Junior Cup and reached the semi-finals of the Munster Senior Cup, unchartered territory for the West Cork school. Bandon RFC claimed silverware in the Munster Junior Cup.
Toulouse were keeping tabs throughout his time in Ireland and made little secret of their desire to get him back to the club to join Ugo Mola's coaching team.
Sonnes had always planned a three-year project, but couldn't resist the lure of his old club. With a heavy heart, he decided to return to the professional game.
"He was very emotional when he told us he was leaving," Crowley recalls.
The foundation for his position has been well set.
"We were very lucky to start the role with someone of the openness and quality of Regis," says Slattery. "There was a really impressive lack of ego. Through his input, we really developed the role well."
He was part of a five-man contingent that travelled to Toulouse for the Heneken Champions Cup victory over Leinster in October. Sonnes ensured they got to see prepration during the week right through to the game itself.
It might be a far cry from the fields of West Cork, but as Slattery noted, there is a certain crossover with his current role as the Top 14 side seek to restore former glories.
While the levels are completely different, some of the skills he had and learned in Bandon, he has brought with him to Toulouse.
"Toulouse are going through a fundamental reorganisation. Regis is part of that. While the levels are completely different, some of the skills he had and learned in our environment, he has brought with him to Toulouse.
Sonnes is proud of his work, and also of the connection his family made in the area. His daughter has already visited her friends in the area and jokes that his kids have developed a West Cork accent.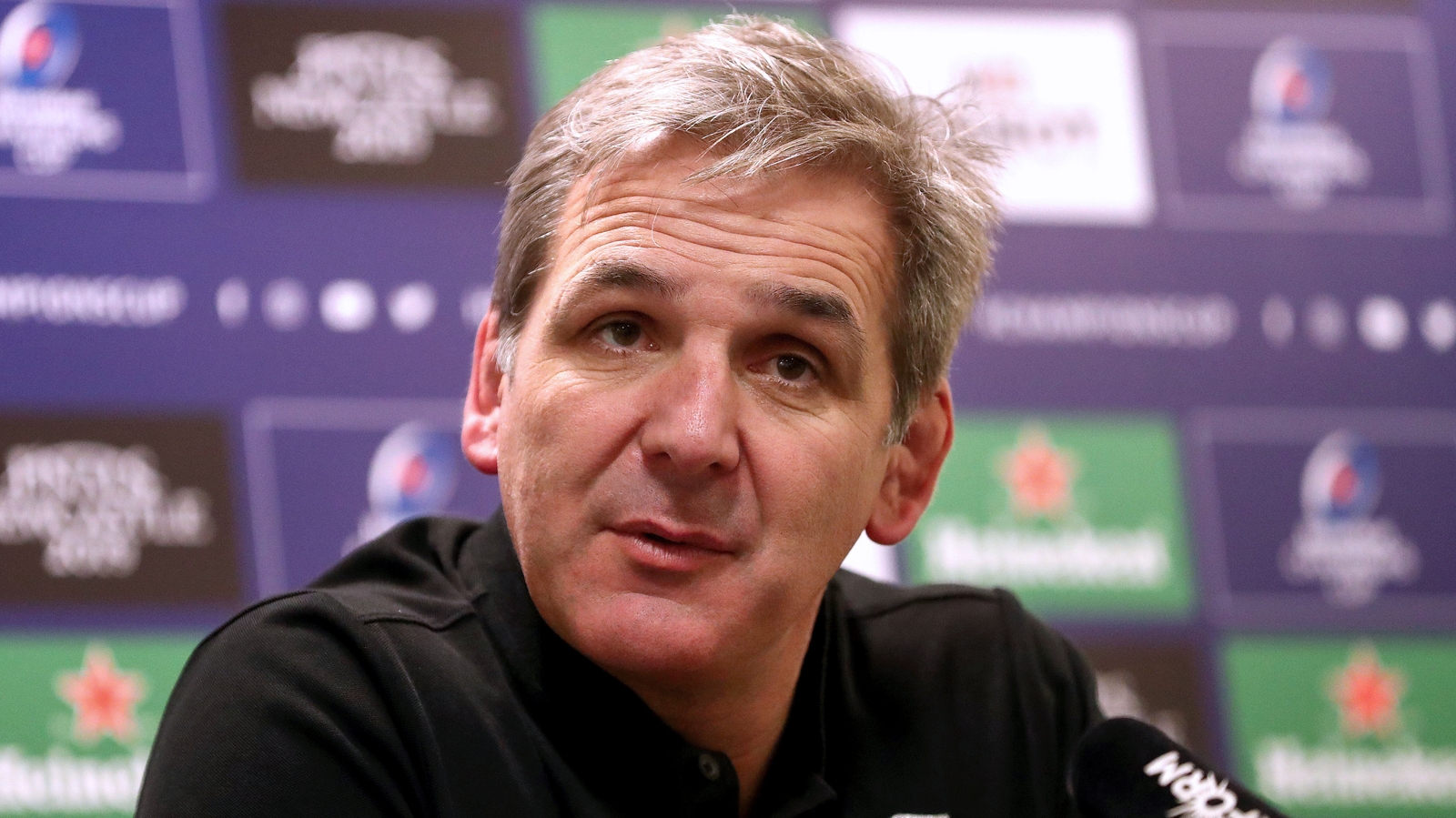 "It was great. Life is about meeting people and making connections. The project was rugby, but to be part of Irish culture, to be accepted. I'm so happy."
It hasn't taken long to hit the ground running on home soil either. The most successful team in French rugby (19 titles) have not tasted domestic success since 2012, but a bright start this year sees them third in the table ahead of tonight's clash with fellow southern powerhouses Toulon.
The European aristocrats served notice that fortunes could well be improved in the Champions Cup with the clipping of Leinster wings in October. They haven't reached the last four of the competition since 2011, but they look as well equipped now than at any time in the intervening years.
"I don't think we realised the scale of a coach he was at the time," Crowley says. "I don't think of him as a coach or manager, I think of him more of a mentor and a friend. He has that affect on all players."