European week is different.
There's a different intensity and buzz around the training centre, but as a fan I love the pre-Christmas fixtures. Supporters are in good form coming up to their holidays and the cold weather means that everyone in the ground has to stick together. It changes the atmosphere. You might see a few Santa hats too.
At Munster, Heineken Cup week was notably different. In my time the British and Irish Cup was nearly always on the same week as the European games so it meant everyone in the squad was involved in some game, which isn't the norm for most of the season considering the size of the squads.
Munster have 50 contracted players, give or take, at any one time so having two games in a weekend means that at least 46 players would be involved. There might be one or two travelling reserves on top of that and everyone is tuned in to their job a little bit more than usual.
Naturally, there will be selections that go against some players. There are tight calls during these weeks that merely adds that little bit of bite and resentment on the training ground.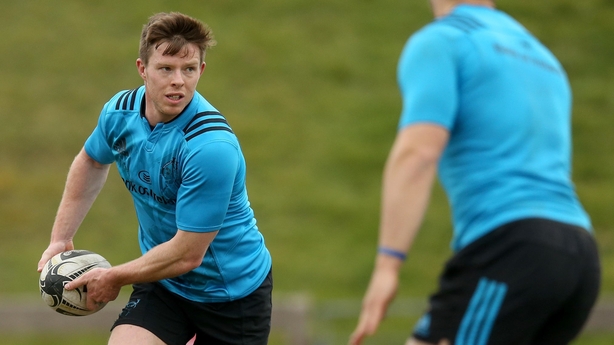 There's always someone you know to avoid once the non-contact attack versus defence games happen because one or two lads will consciously ignore the word 'non'.
Not only is the atmosphere around the camp different, but if you don't sense it you'll be reminded that you need to wear the Heineken Cup training kit that week, a luxury you don't have in the regular weeks of the season.
There'll be more lads trying to get on the laptops and computers to review training and preview the opposition for the weekend. You'll notice groups huddled around the same computer and discussing the game more intensely.
You'll also notice it as an 'A' player because if there aren't enough screens you're pretty much expected to give yours up. There are bigger things at stake than the 'A' game.
"Recovery sessions are taken more seriously on European weeks"
The intensity in training is also heightened because the opposition has something to play for. At various stages during the season the training opposition can be less motivated, or just be a mixed bag of players. During these weeks the 'A' team will be trying to get through their own plays as a team and looking for their own window to gel.
Unfortunately, this isn't the case with the new structure of the 'A' competitions. I'm not sure if that will take away from preparation or not, but it's certainly different from my time during Heineken Cup weeks.
Recovery sessions are taken more seriously on European weeks. More players will make it to the ice baths and will be hanging around physio rooms that bit longer trying to get the last bit of time with the staff to make sure they have given themselves every chance of putting on their best performance.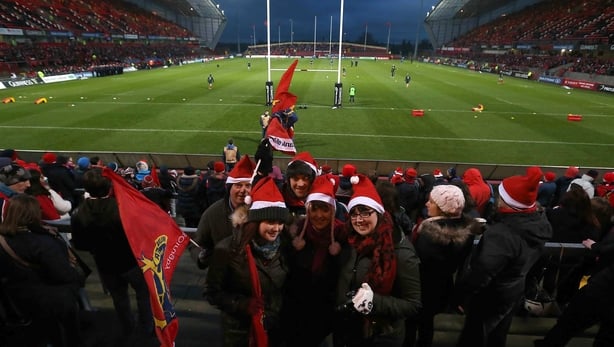 You might think that players should prepare like this regardless of the opposition, but they're human too. It's not that preparation isn't at a high level for Zebre at home during the year, but it's much different to Castres in Thomond Park.
All the top players are involved and they won't stand for substandard preparations. Coaches will make sure there's no stone unturned in terms of analysis and meetings so days can drag on that bit longer.
Don't expect to get something signed in the dressing room on these weeks either. There's no room for outside distractions. There's always someone looking for a Christmas present or a signed jersey for some organisation in the lead up to Christmas but you better have it done before the Heineken Cup rounds. You're not getting it that week, or you might but you'll be barked at several times along the way. Of course players will treat the public much better than that, but if you bring unnecessary distractions to training you won't be very popular.
Unfortunately for some players, the bigger weeks can be a reminder of how far off the starting team they are. Some won't make the formally named European squad. If you aren't named in the extended squad, it doesn't matter what happens on the week of the game, you're not available for selection.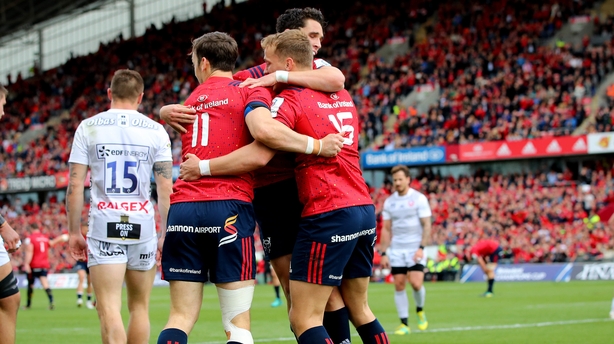 For others they might have been in and around the squad for the last couple of weeks but professional sport is results driven. Coaches become more ruthless during these clashes and there's no benefit of the doubt being given. You're in or not, there's no real apologies made after that.
After the initial disappointment these decisions can actually make a positive impact. You know where you stand. You are probably allowed to be bitter for a training session or two but after that you have to get back to work on things that are in your control, improving your own game.
Unfortunately for Munster, they have come up short in Europe for the last few seasons. You can only imagine the feeling around Leinster training this week as they look to defend their European title.
The Heineken Cup is a special competition where Irish teams bring out their best performances. Let's hope we see more of that this weekend.
Follow Munster v Castres via our live blog on RTÉ.ie/sport and the News Now app or listen to live commentary with Michael Corcoran and Donal Lenihan on a 2fm Game On special this Sunday (kick-off 1pm)