The late 1990s offered one of the most magical moments in television sport. Punditry and presenting was just moving from being served up by a likeable cast of semi-literate nitwits to being all intellectual and flinty.
The late Billo was chatting about a Juve/Bayern/Real type team who were toying with a Grasshoppers/AEK/Anderlecht type team.
He went all student intellectual and wordy and fell into a rare (for him) lapse of brevity. After 90 seconds of the "question" – basically, how come J/B/R are so superior to G/A/A, Johnny Giles stared him down witheringly and said, "They've got better players, Bill".
End of. Analysis eats itself. Memo goes out from broadcasters. "Some teams are better than others because of superior talent in their ranks. Analysis therefore suspended."
Except it wasn't. There is more than ever before. We all are now both supporters and analysts. Have Twitter and like sport? You are an analyst? Talk about rugby quite a lot? You are an analyst.
Of course there is a flourishing ancillary industry in analysing the analysts but we can leave that for now because there's a real event in the offing.
Yes, ladies and gentlemen, in a world where every Sunday is "Super", where every sporting day is accompanied a pace ahead by its dopy friend "Decision" and where Dagenham and Redbridge versus Tooting is packaged like a Disney princess, we at last have a game.
Ireland vs New Zealand kicks off on Saturday evening at 7pm.
Are the All Blacks flogged to bits after a never-ending 18 months that included a Lions tour?
Indulge me then if I throw a few thoughts together on how this one will go. To go back to Gilesian basics the first step is to find out who "has better players, Bill".
2015, simple. The All Blacks. Dan Carter, Richie McCaw, Kevin Mealamu, Ben Franks, Conrad Smith, Ma'a Nonu.
Better than Ireland. Maybe not way, way better, but let's agree they were better. They did, after all, win the RWC while we were dumped out by Argentina.
They are all gone. Of those that remained to contribute to the two 2016 tests, another couple of World XV contenders – Jerome Kaino and Julian Savea – are out of the frame.
Of equal importance for optimists (don't worry the news isn't all good) many of the remaining global titans are all on the last RWC run of their careers. Are they flogged to bits after a never-ending 18 months that included a Lions tour?
It's more than possible.
And even if the players drafted in to replace the above names are undoubtedly top class are they better or equal to that 2015 vintage? Not on available evidence.
Ireland, on the other hand, are younger in key areas and, purely on the basis of results, have improved since 2015/16.
We need your consent to load this YouTube contentWe use YouTube to manage extra content that can set cookies on your device and collect data about your activity. Please review their details and accept them to load the content.Manage Preferences
So, the better players question is far harder to answer than prior to most meetings of these sides. Good news.
What do we know? We know we are a top five side, the top European side, and the toughest team bar New Zealand to beat at home.
Those prizes have been achieved and are magnificent and as supporters we should be grateful to Joe Schmidt and Andy Farrell and all the players for that.
However, eaten bread is soon digested and as analysts (pro or am) the remaining two questions are whether a) at our peak we are competitive with the All Blacks and b) when not at our peak can we beat the rest at a RWC.
The last time the All Blacks were not favourites for an individual test match was, unbelievably, almost a decade ago
They are the last frontiers, and that is some position for a small country to be in.
New Zealand are favourites on Saturday (the last time they were not favourites for an individual Test match was, unbelievably, almost a decade ago). That position is warranted.
The mistakes they made against England come from a contextually different place than Ireland's errors.
Lineout excluded, our sloppiness versus Argentina manifested in relatively unpressurised situations and in midfield (Exhibit A, Sexton's rare but pronounced errors), the New Zealand team bungled when they had done the hard bit (line breaks) and seven points were winking at them.
The stats will show that Kieran Read fumbled on 70 minutes in sight of the line. They won't show the risk and ambition that put him there in the first place. The stats will show that Read tried a retrospectively silly high-risk offload to Ioane that flew into touch on 44 minutes when England were mad scrambling.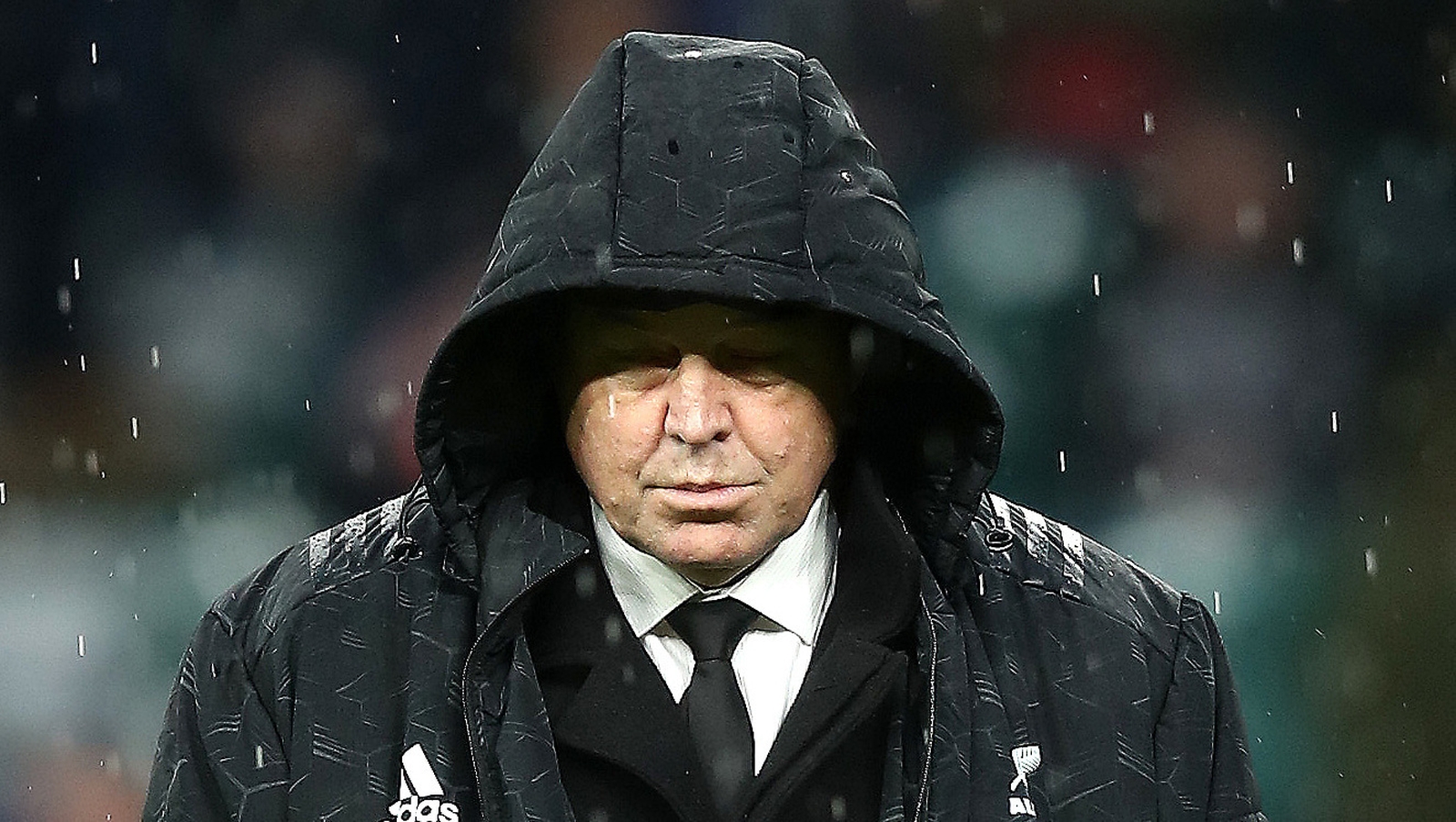 The stats won't show that he was still stinging from the previous phases when alert, intuitive and quick interplay between Barrett and Smith put Read away only for him to butcher a simple pass to Savea inside the English 22 with defence embarrassed.
Theory. If an Irish player went for a simple offload on 42 minutes and butchered it, he would not try an offload again. Read, a double World Cup winner and captain, didn't think twice about trying his luck again. And again.
Those little offloads stick (a dry evening?), just one of them, and it's a try. And Read was not the only one to misfire a high risk/high reward opportunity.
Given the skill and confidence of the NZ squad we would be sorry pundits to expect a repeat of these situations.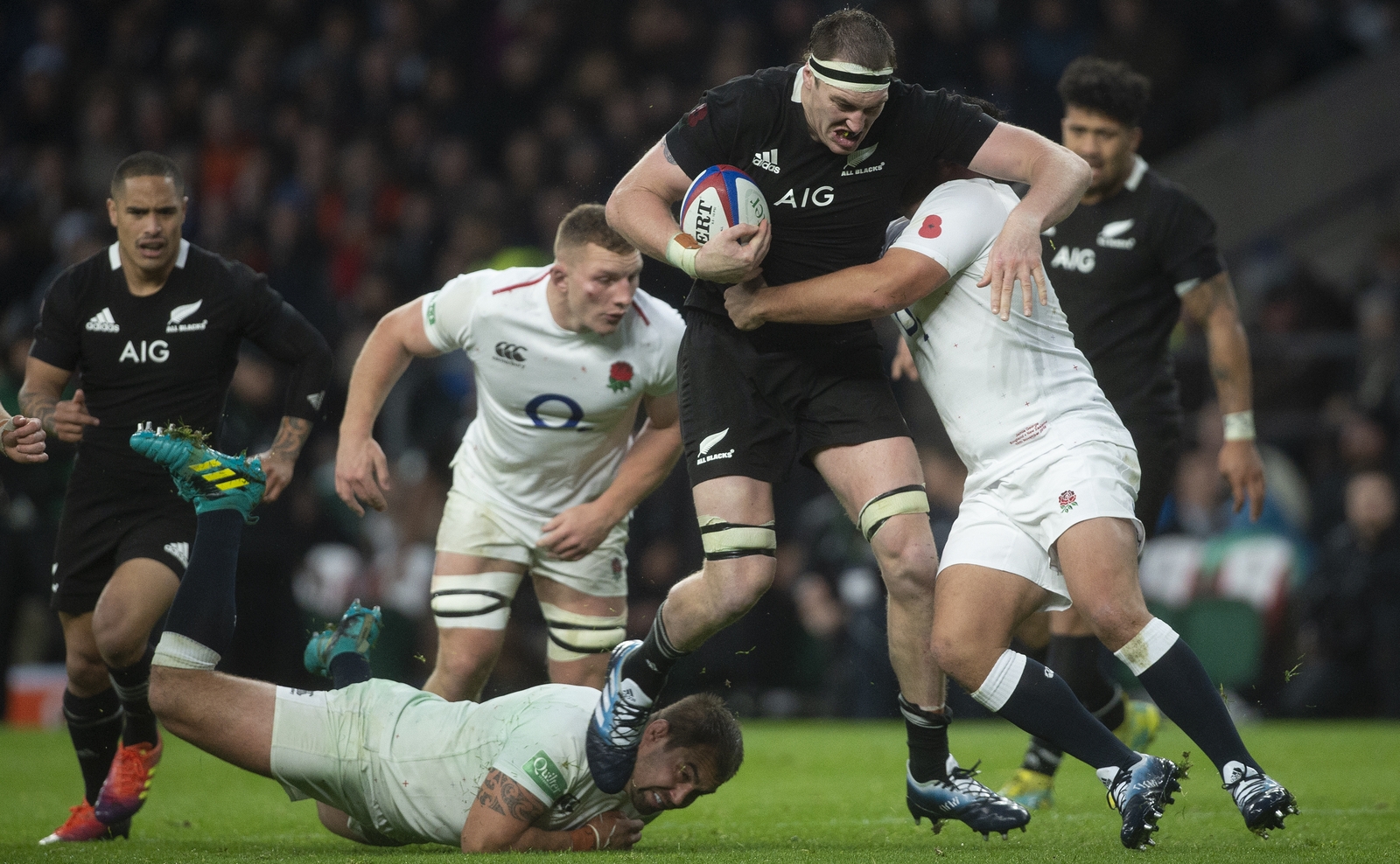 Finally, Brodie Retallick deserves separate mention because his presence adds so much.
Forget the lineout steals for a minute. By now most supporters will have a fair fix on what went wrong for Ireland against Argentina (Eddie O'Sullivan explained it very well on Against the Head on Monday night).
In the recent Rugby Championship he had 74 possessions and turned it over twice. Given that he has – more than anyone else – pioneered the role of ball carrying lock, this is a fantastic flop rate.
He actually expects to - and does - beat defenders with power (obviously) and footwork (gasp).
If you are an All Black lock and can carry that much without spilling it, the players on your left and right nipple (well he is 6 foot 8") must really love you deeply for the confidence you bring to their running lines.
The other two important points about Retallick are as follows.
His nickname is "Guzzler". That is a proper nickname and a reminder that just throwing an "O" at the end of something isn't.
Secondly, he is a gourmet. In the All Blacks official pen picture, each player gets to mention their favourite food.
Retallick's answer is one word. A monosyllable. And open to all sorts of cannibalistic interpretations. When asked what his favourite nosebag is the big man responded "Roast". How cool. No reimagined Wagyu beef burger here. Just ROAST.
Love it. See you Saturday.
Daire O'Brien will present RTÉ2's coverage of Ireland v New Zealand, watch live on RTÉ2 and the RTÉ Player. Follow via our liveblog on RTÉ.ie/sport and the News Now app or listen to live commentary on RTÉ Radio 1 this Saturday (kick-off 7pm).