Eddie Jones will pay little attention when New Zealand perform the Haka on Saturday - joking that he would not notice if the Spice Girls were singing instead.
England face Steve Hansen's world champions for the first time in four years in the second November International of the autumn.
Previous All Blacks renditions of their customary Maori challenge at Twickenham have been met with cries of 'Swing Low, Sweet Chariot' from home fans, but the exchange will pass Jones by.
"At that stage of the game, they could be playing the Spice Girls and I wouldn't know what's being played," Jones said.
"They're making a comeback aren't they, the Spice Girls? Maybe they could sing at that time. It's got no relevance to me at all."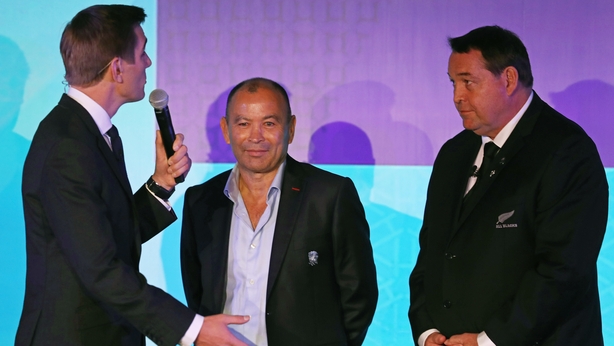 Hansen believes the weekend clash is bigger than last year's series against the British and Irish Lions.
The sold-out Twickenham Test follows the 2017 Lions tour when New Zealand were held to a draw on home soil.
Head coach Hansen is keen to make amends for that frustration on Saturday.
"I think (the England match is) even bigger actually. I think the Lions tour has made it bigger because we weren't successful," said the 59-year-old.
"In only drawing the series, that wasn't successful to us. That's made this week have a sharper edge to it, which is good.
"You've got to be reasonably stupid if you can't work out this is going to be big.
"There's 80,000 people (in the stadium), it's all over the papers, everyone's talking about it, you can't get a ticket.
"You'd have to be on holiday, I reckon, if you didn't work out that this is going to be big. And we haven't got anybody on holiday this week."