Rugby chiefs in Ireland have unveiled an ambitious plan to increase the number of women playing the sport.
The action plan follows an extensive review of the state of the women's game on the island in the wake of last year's disappointing eighth place finish at their home World Cup.
It was also initiated after the Irish Rugby Football Union faced criticism for advertising the national coach's job as a part-time role.
The five-year strategic vision, which will see the IRFU invest an additional four million euros in the game, focuses on boosting participating numbers at grassroots level.
By 2023, the IRFU hopes to have 5,000 active adult players in Ireland - more than three times the present 1,340 - and increase the number of women's teams from 190 to 300-plus.
The plan also aims to boost the number of female youth players from 2,500 to 6,500.
The union wants to deliver a dramatic increase in the number of female coaches - 450-plus by 2023 from the current 180 - and the number of referees - 80-plus from 12.
In five years, the aim is to have 20% of all committee and management roles across Ireland occupied by women.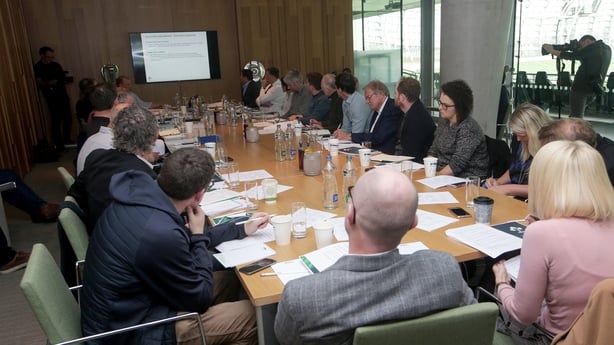 In terms of the elite level, the plan sets the national team a number of targets for the next five years, including winning one Six Nations title, securing qualification and a top six finish in the 2021 Women's World Cup and qualifying for the Olympic sevens in 2020.
The review of the game was undertaken by IRFU Union committee member Mary Quinn and IRFU World Rugby representative Su Carty.
"We aim to build depth to drive greater competition for representative places which will propel Ireland's representative sides towards consistently strong performance levels on the international stage," said Carty.
IRFU chief executive Philip Browne added: "To achieve our objectives for female rugby we recognise the need to build from grassroots to create a sustainable model for the game.
"This entails attracting more adult and young female players into the game and providing sustainable and accessible opportunities to play the game through both XVs and Sevens."