Leinster's "unique advantage" is helping propel Irish rugby to new levels, but the main source of income remains the national team according to the IRFU's five-year strategic plan.
At the launch of the 2018-2023 strategic plan, the IRFU has set some lofty ambitions – World Cup semi-finals "or better" in 2019 and 2023, two or more Six Nations titles and at least two European and two Pro14 titles – as well as 2020 Olympic qualification in Rugby 7s.
The breakdown of funding shows that Ireland and the provinces account for 93% of the revenue base, with the national team alone making up four-fifths of the €80m revenue figure.
While the men's and women's teams combined (12.5% for the men's side compared to 3.5% for the women's) amounts to 16% of expenditure, the total costs of running the provinces comes in at 39%.
Speaking to RTÉ Sport, CEO Philip Browne admits that while all four provinces can improve, it is Leinster who are leading the way.
Leo Cullen's men secured a Pro14 and Champions Cup double last season bolstered by strong core of home-grown players, while the other provinces are reaping the benefits as some struggle to break into the first-team plans.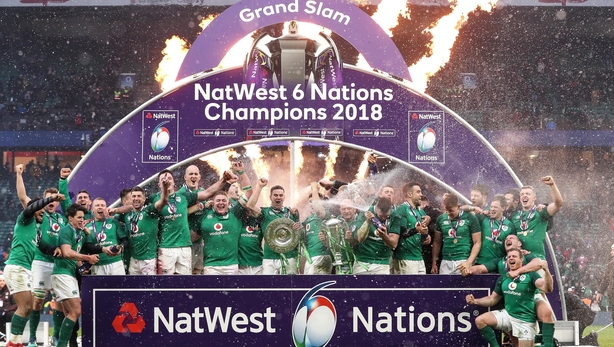 In Ireland's Grand Slam winning matchday 23 at Twickenham last March, 13 came through the Leinster ranks.
It is something that Browne is acutely aware of as the organisation builds for the future.
"We have to realise that 50% of the rugby playing population, and about 50% of the entire population is in Leinster," he said.
"It is no surprise that Leinster are going to be in the position they are on. They also have a unique advantage of an incredibly vibrant schools rugby scene. They are almost unique worldwide."
We can get better across all four provinces. If we do, that's a scary thought for a lot of provinces
Looking at the other provinces, he referenced Ulster's "difficulties" over the past 12 months and says their player development needs to improve, while Rassie Erasmus' sudden departure from the Munster hot-seat last season "wasn't ideal".
"There are improvements that can be made all round. We can get better across all four provinces. If we do, that's a scary thought for a lot of provinces."
Is there a worry that the IRFU will struggle to keep its head above water if performances on the pitch take a downturn?
"The stresses and strains in terms of trying to feed all those hungry mouths, we have been living with that for 20 years. We understand what is required.
"We understand we have to make ends meet and that we can't spend beyond what we earn. We are very conscious of that."
Without ambition, there's no point coming to work
The goals for the next five years are ambitious, but based on the five just gone, certainly achievable. A progression past the quarter-finals of the World Cup is now the "minimum benchmark" according to High Performance Director David Nucifora.
"You put yourself out on a limb. There is nothing wrong with that," he said. "That's what High Performance Sport is all about. You have to be ambitious. You have to strive to be the best you can, to achieve where you have never been before.
"We have to get there. Without ambition, there's no point coming to work."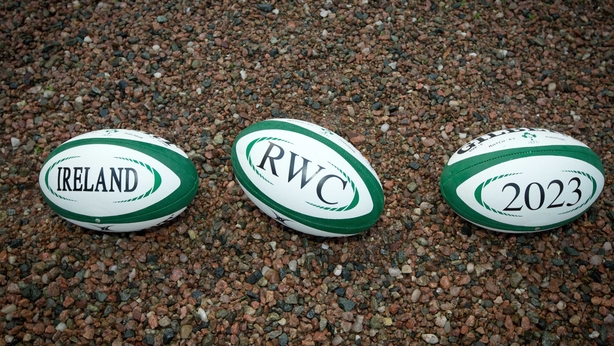 Browne also said that the disappointment of failing to win the bid to host the 2023 Rugby World Cup wouldn't deter from going again in the future.
"We wouldn't rule anything out. There was a certain amount of licking our wounds after the last effort. I think realistically, I think it will go to the southern hemisphere next time [2027] around.
"We built very good relationships with government's north and south, the GAA. There's no reason at all why at some point in time in the future we can't dust those plans down and have another go."
Strategic Plan Targets 2018 - 2023
Ireland
World Cup semi-final or better in 2019 and 2023
Two or more Six Nations titles
Consistently to be ranked in the top three teams in the world
Men's Sevens team to qualify for 2020 Olympics and World Rugby Sevens Series
Provinces
Teams consistently in knockout stages of Heineken Champions Cup
Two or more European titles
Two or more Pro 14 titles
Women
Consistent top-three Six Nations finish and one title
Qualification and top-six finish at 2021 World Cup
Qualification for 2022 Sevens World Cup and top-six finish