Joe Schmidt will decide on his future as Ireland head coach after the November internationals, according to the IRFU.
The New Zealander's contract expires following the World Cup next year and the IRFU are keen for Schmidt to sign a new deal.
"Joe has said that he'll have a better idea as to where he's at after the autumn internationals," IRFU chief executive Philip Browne said.
"I would imagine by the end of the year we'd be in a position where we'd know what his plans are and that at least gives us the opportunity to get on with our plans."
When Schmidt signed his current deal in October 2016 he alluded to the difficulty in being away from his extended family, and it is believed that the New Zealand union wanted him to take up a coaching role with the All Blacks.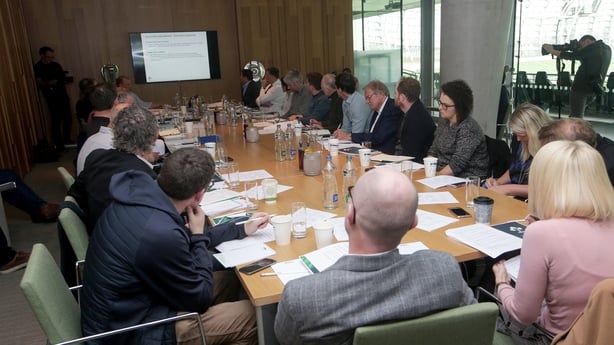 Since then he has guided Ireland to a third Six Nations title, a Grand Slam and claimed a series win in Australia.
After a successful spell with Leinster, Schmidt took the national job in 2013, winning the Six Nations crown in 2014 and 2015.
In 2016 Ireland beat New Zealand for the first time at Test level.
"The discussions are happening with Joe so hopefully, as he has indicated himself, come the end of the November internationals," said Browne. "He'll have some time to think about what he's doing."
Browne was speaking at the launch of the IRFU' strategic plan for 2018-2023 where "semi-finals or better" at the next two World Cups, at least two Six Nations titles and qualification for the men's 7s team for the 2020 Olympics were among the targets specified.
Asked what steps the union is taking to cement Schmidt's services, Browne added: "I thought we did [give him an offer he couldn't refuse] the last time.
"He's done a fantastic job and it's not just about Joe, it's about the people he has gathered around him.
"It is a collective and Joe is an important part of that collective and he's done a fantastic job.
"At the end of the day David [Nucifora, performance director] is having conversations with Joe but it's Joe who will make up his mind.
"The reality is nobody can be indispensable. Having said that, it would be good if Joe stays. Equally, if he goes we have to deal with it.
"The best way of dealing with it is by making sure we have a set of systems and processes in place that are effectively robust.
"We can't be dependent on one individual. Anyone can get run over by a bus and you have to move on."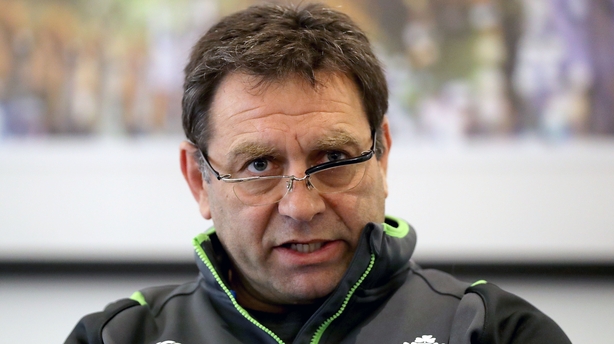 On the same subject, Nucifora was keen to stress that the union has worked hard on making sure that a solid base exists under the head coach.
"A lot of the success is down to Joe," he said:
"He's done a lot of really good things in the Irish game and not just in the national team but part of his strength is to make sure he's built a team to carry those things on, carry them forward.
"Any good programme has to be sustainable.
"Regardless of whether Joe decides to stay or go he'd be the first one to tell you that he'd be confident we've built something that is sustainable and we'll be continuing to focus on that."
Schmidt is due to name his squad for the upcoming games against Italy, Argentina, New Zealand and the USA on Wednesday.  
IRFU unveils new strategy plan @irishrugby #rterugby pic.twitter.com/uU3b2TPCuH

— RTÉ Rugby (@RTErugby) October 23, 2018