Knowing Joe Schmidt as we do, he's probably already called the various photography agents in Ireland asking for giant blow-up copies of the mugs of Matt Dawson and Martin Johnson (2001), Nick Easter (2011) and Dylan Hartley (2017).
The looks on the faces of the England captains as they picked up the silverware from winning campaigns of those years are ones of horror.
The horror.
The horror of falling at the final hurdle when a Grand Slam was within reach.
The task of not slipping up now falls upon Schmidt's men as they prepare to visit Twickenham on Saturday, a place where Eddie Jones has not tasted defeat with his England team
Sure, they'll enjoy the celebrations but Ireland's eye now turns to the ultimate prize.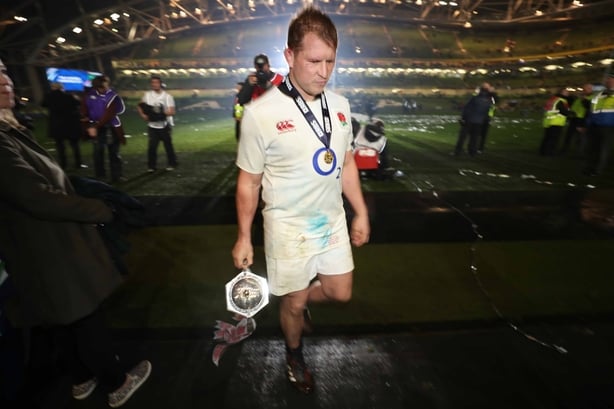 The Grand Slam has been achieved on only two occasions, once in black and white in 1948, and in amazing technicolour just nine years ago.
Only two of today's panel have tasted that glory: Rob Kearney and Rory Best, who saw out the last 12 minutes in the final-round win over Wales.
Johnny Sexton had yet to break through at that stage but did find himself as an eager assistant, not much of a consolation at all as it turns out.
"I'd be lying if I said [the Slam wasn't the goal]," Sexton said after the France result came through and confirmed Ireland as winners.
"Declan Kidney said I was just a much as part of it as everyone else back in 2009 when I was in the bibs. I definitely didn't feel that way.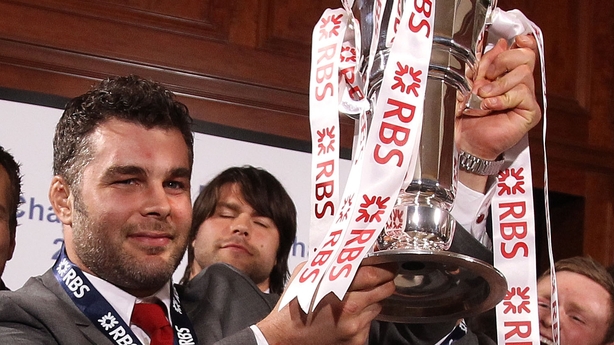 "I remember some of the talks that were made around those times, the O'Connells, the O'Driscolls, the O'Garas.
"You know they are trying to achieve this for ten years and you could tell by their speeches and their actions that season how much it meant to them, and they had to drag along guys like Luke Fitzgerald and Tommy Bowe, Rob Kearney, these young guys coming through.
"It's very similar to that now. I think Rory is desperate for a Grand Slam because he feels he would be a bigger part of it now than he played back then."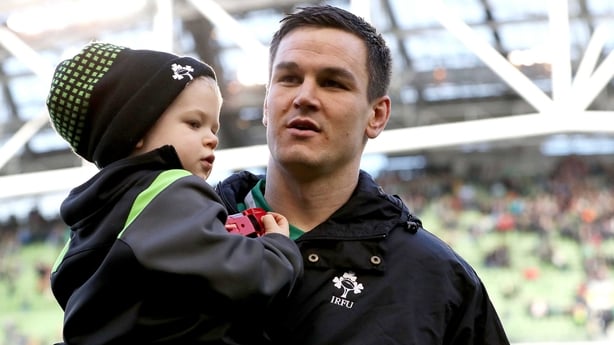 The 32-year-old has two Six Nations titles already, won in 2014 and 2015, but both campaigns included defeats.
Dan Leavy told reporters that James Ryan, or 'The Big Cheese' as he goes by now, was blasting out a few tunes after the final whistle in Dublin and before the last blast in Paris as the players rightly celebrated a fine Six Nations win over Scotland.
The group are entitled to let their hair down for a while, and Schmidt confirmed that they will be no training on Sunday, but the Slam, forbidden as a topic before the Scots game, will be all they talk about now.
"For us, it's about dragging those young lads along," added Sexton.
"They probably think they are going to get loads of opportunities but as I know it doesn't work out like that. I remember playing Scotland in Croke Park for a Triple Crown and almost taking it for granted 'cos I thought 'Triple Crown, I'll have plenty more opportunities at this'.
"And I still haven't won a Triple Crown so you've got to take these opportunities with both hands when they come."
Back-to-back champions England were on course, of course, for their own five-in-row before shuddering to a halt in Murrayfield and then losing all title hopes in Paris.
"There's definite motivation there," said Schmidt when asked about a clean sweep.
"Rory spoke to the players briefly just after the match to look after themselves. At this stage of the championship you are always a little bit fatigued.
"There's no injuries, there's certainly bumps and bruises. There's accumulated niggles that do make the last week of the championship a fairly testing one.
"We're just keen to get everyone fit to train on Monday, Tuesday."
Best chimed in: "It's going to be a big game for us. When you put yourselves in position to win effectively everything in this Six Nations, it becomes massive."
"We've tried to improve our performances week on week and its going to have to be the same again. We're going to have to save the best for last and that's what it will take to win."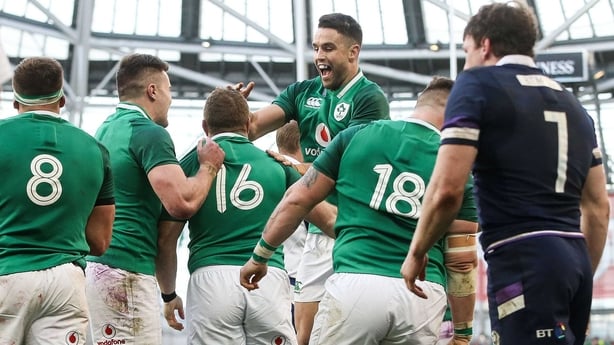 Ireland are more accustomed to the role of Slam-busters and now the tables have turned.
"We know how difficult it's going to be with England," said Sexton, who was adamant that those who were vanquished on the fields of Edinburgh and Paris will have the same motivation that helped Ireland deny the Red Rose on those famous occasions.
"The shoe is on the other foot now after last year and I'm sure they'll be licking their lips.
"Every time you pull on your international jersey at home in front of the Irish people, your family, your friends, you don't need any more motivation.
"That's all the motivation you need. That was our motivation last year. We definitely didn't want to lose at home, in front of those people.
"I'm sure it will be the exact same for England, I know a lot of them personally from the Lions tours. They are a very proud bunch of people and they'll be gunning for us."
No matter what happens next week, Ireland are the Six Nations champions and winning a third title in five years is a phenomenal achievement.
But when a opportunity like this presents itself, it would be rude not to take it.