Scotland head coach Gregor Townsend has condemned the abuse handed out to Eddie Jones in the wake of England's Calcutta Cup defeat.
The England head coach was jostled and taunted by a group of Scottish men as he arrived in Manchester by train the day after his side's 25-13 loss in Edinburgh.
Jones had travelled alone via standard class to be a guest of Sir Alex Ferguson at Old Trafford for Manchester United's Premier League clash with Chelsea.
Video footage obtained by the BBC's Dan Roan shows Jones posing for selfies with the group, who then turned on the Australian, with one man calling him a "baldy ****" as he was ushered into a car.
Jones later revealed that he feared for his safety during the incident.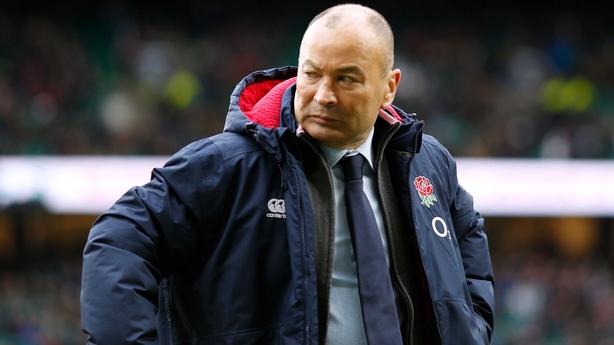 But Townsend insists Jones deserved better treatment as he praised the way his opposite number had conducted himself in the aftermath of Scotland's victory.
Townsend said: "Look, it was really disappointing to see that. Anybody that gets verbally abused like that, it's terrible to see, especially when it's someone involved in our sport and a fellow coach.
"So it was not good to see and hopefully that'll never happen again.
"No-one deserves that. I thought the way England handled (the defeat), which would have been a big disappointment for their players, to how they spoke after the game, to the coach - showed they were good losers as well as being very good winners over the last couple of years."
Townsend earlier named his side for Saturday's Six Nations showdown with Ireland at the Aviva Stadium in Dublin.