Bernard Jackman supports Joe Schmidt's decision not to select Simon Zebo after the Munster man's decision to leave Ireland but has warned there can be no more exceptions to the policy for it to work.
Zebo has been left out of Schmidt's 38-man Ireland squad for the November internationals after announcing his intention to leave, reportedly for Racing 92, at the end of the season.
The IRFU and Schmidt have repeatedly stated that players are far less likely to be selected if they leave the provinces, where the union can manage their workload and availability for national camps.
"I think it was pretty predictable," former international Jackman told RTÉ 2fm's Game On.
"Irish players are very much encouraged to stay in Ireland and it's obvious that if you leave, you're giving up the chance to play international rugby.
"I understand why and I back that decision. I think it's really important for the Irish game, to keep the provinces strong and the national team strong, to keep our best players in Ireland.
"Simon would have been well aware of the rules and the decision he made would have been based on weighing up everything.
"He had a lucrative offer to stay with Munster but when you've had a long time in the same environment and you get the opportunity to go somewhere else and grow as a person, I admire him. The easy thing to do is stay at home.
"Ninety times out of 100, the lure of the green jersey is enough to keep the players playing here.
"Joe and the IRFU in the long run are going to win by making that decision, because you're going to keep 90% of your players here."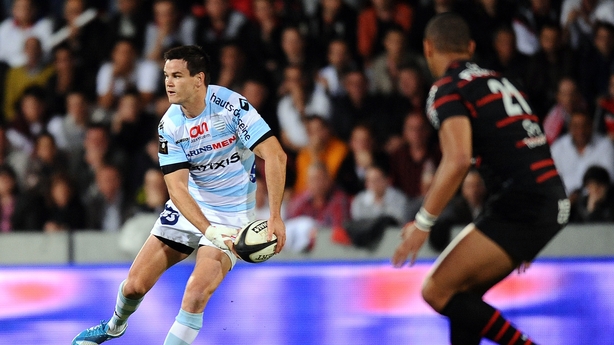 Johnny Sexton was a recent exception to the policy when he played for Racing from 2013 to 2015 but Jackman believes that can't be allowed to happen again, even if it was another player of Lions calibre like Sean O'Brien.
"That's how ruthless it needs to be," he said. "We made an exception for Johnny Sexton at Racing. He was a key man even while he was away and it was a huge coup to get him back.
"But that didn't work out the best for Johnny in terms of combining Top 14 and international rugby.
"They brought Johnny home and I think they used as an example to everybody else to say 'now you've got to stay in Ireland and that will be the last time'.
"If you let one go and pick him, it suddenly becomes a trickle."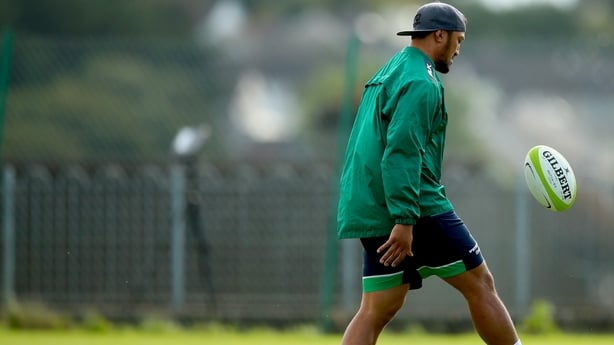 Jackman said that he could understand the frustration of Ireland fans at Zebo being dropped eight months before leaving Munster while New Zealand native Bundee Aki is in the squad after just three seasons with Connacht.
"I can understand why people are disappointed," said the Dragons boss.
"When you see a guy who's still in the country missing out and a project player coming in... it's just a little bit hard to swallow.
"The timing of it... Zebo is out and Bundee Aki is in under the residency rule.
"I feel three years is too short, it's not long enough to put down roots in a country and the IRB agree with that. From December 31 it becomes five years."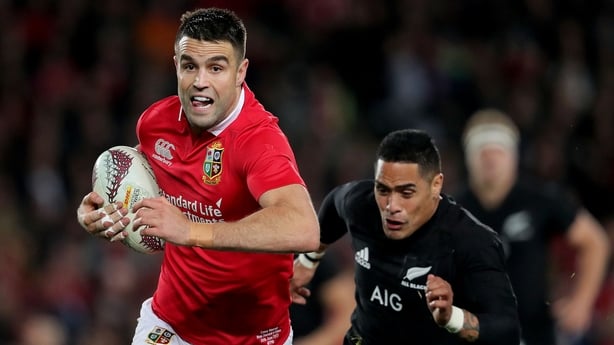 Despite the impending loss of Zebo, Jackman is not concerned about a further exodus of Irish talent.
"Irish players are well paid. A little bit behind France and England at the moment but the top guys in Ireland get very well looked-after both in terms of player welfare and their salaries.
"The problem is, for the guys like Simon Zebo, who maybe aren't guaranteed to be starting for Ireland, the differential between what Munster and the union can pay them compared to a French club, is too large.
"The IRFU have done a great job in keeping the likes of Johnny Sexton, Conor Murray, Jamie Heaslip, Rory Best in Ireland.
"It's just the next bracket down, they can't afford to go and pay huge contracts to everybody and Simon Zebo was probably just caught a little bit in the middle of that.
"He got a great offer to go to France. There's an opportunity to create a better future for his family and who can begrudge him that?"