Johan Erasmus has not ruled out staying with Munster until the new year.
The province confirmed in June that their director of rugby was to depart for a role with his native South Africa in December.
But as the search for a replacement continues Erasmus told reporters that he is unsure of his exact departure date.
And when asked if he might remain with Munster for all of the pool games of the Champions Cup (19 January), he said: "I'm not sure, I honestly don't know.
"My two children are currently learning Irish history and every evening they ask me, 'Are we going to use this Irish history? Do we have to learn it and how long are we still going to be here?'
"We really don't know and we've decided to not know because the moment you know you'll use your eye off the ball here.
"If I'm still here after the pool matches then that's that, I'm here as long as Munster need me."
Last week South African David Wessels, who had been mentioned as a possible replacement, signed a contract with the Melbourne Rebels, while another compatriot of Erasmus, current assistant coach with the Springboks Johann van Graan, was also linked to the job.
That speculation angered South Africa boss Allister Coetzee, while Erasmus is on record as saying he would like to work with Van Graan at the Springboks.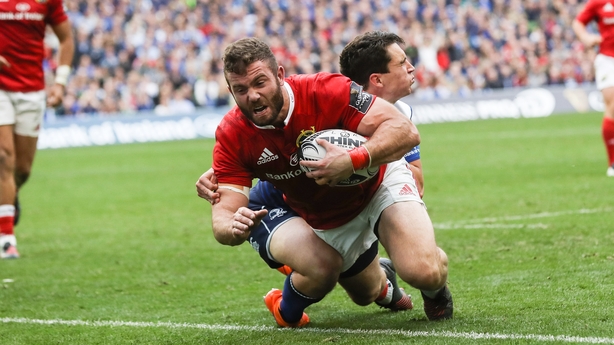 Meanwhile, the 44-year-old was in a position to confirm that the injury sustained by centre Jaco Taute against Cardiff will keep him sidelined for months rather than weeks.
"He's not doing too good," Erasmus told reporters at the launch of the Champions Cup season in Dublin yesterday. "He got that knee, probably ligament injury.
"Got the scan yesterday and seeing the specialist but I'm not expecting good news there. He's the type of guy that if he goes off like that it won't be weeks, I think it will be months.
"He's been good but Munster also made him good. He wasn't going through a great patch in South Africa and Munster helped him back to where he was.
"I think he's going to be a long-term injury but we have Chris Farrell, JJ [Hanrahan] can play there, Rory [Scannell] had a great season, [Keith] Earls can play there for us.
"It's sad but Jaco is a tough guy and he will come back and better.
"He'll contribute off the pitch and he is a loss."
Munster play Leinster in the Guinness Pro14 on Saturday at the Aviva Stadium (2pm).
Listen to live coverage of Leinster v Munster, Saturday, RTÉ Radio 1, from 2pm