The British and Irish Lions players think Steve Hansen's mind-games are "irrelevant", according to defence coach Andy Farrell.
New Zealand boss Hansen has fired a host of verbal volleys in the Lions' direction ahead of the keenly anticipated three-Test series, which begins in Auckland on Saturday.
Hansen has criticised the Lions' style, tried to select Lions boss Warren Gatland's team for him and poured scorn on the tourists' demanding schedule.
Gatland responded by claiming Hansen was "worried" about his improving Lions, who swiped the Maori aside 32-10 - and Farrell has now insisted the phoney war will not affect the Test matches.
"It's not a distraction for us at all - we crack on."
"The players don't feel it at all. They think it is irrelevant," Farrell said of Hansen's verbal tactics.
"I think it is fantastic for everyone on the outside, but players don't feel it or aren't aware of it. They train in their own bubble.
"It's not a distraction for us at all - we crack on. We won't even reference it to the players at all."
Hansen has said the All Blacks expect the Lions to pair Johnny Sexton at fly-half and Owen Farrell at centre for the Tests. The home side claim in public that they consider the twin playmaker strategy the Lions' long-held ace in the pack.
Hansen could not help but drop some wit in firing out "We'll see if he (Gatland) has anything up his sleeve apart from his arm", but, despite all the broadsides, the Lions are staying calm.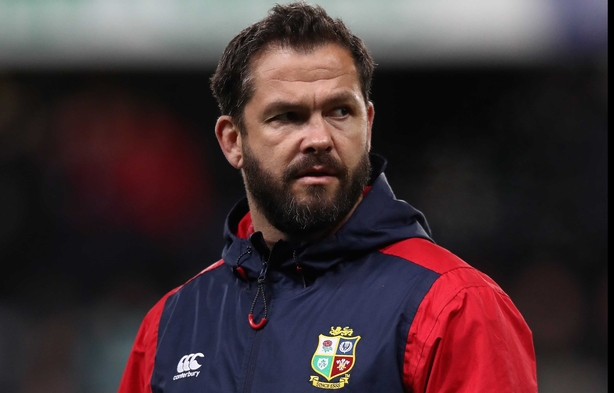 Farrell admitted too that some coaches attempt to kill opponents with kindness, employing the deception of flattery when all the while attempting to demolish the very areas they have praised.
And the former dual-code international insisted the Lions will not allow themselves or their approach to be swayed by any of Hansen's talk.
"We don't care what goes on or what has been said," Farrell said. "Some coaches try to cover you with love, say, 'He's a great guy ', then boom!
"It's all irrelevant and all the coaches know that.
"Maybe some people think it's a one-per-center but I think it's a distraction.
"Everything is about how you play at the weekend."
"It's all irrelevant and all the coaches know that."
The Lions shut down the runaway Super Rugby leaders the Crusaders in a punishing 12-3 win in Christchurch, before limiting a potent Maori side to one try on Saturday.
Gatland's Test team have emerged as a possible gritty, robust unit - and Farrell believes the tourists can transfer that resolve into facing the All Blacks
Asked if it is possible that the Lions could repeat that defensive shut-out against New Zealand, Farrell replied: "Of course it is because it's not just about defence; it's about the whole game coming together.
"At the start of the tour, our discipline was letting the continuity down but we are solving that problem now. Our game is now flowing into one; set-piece into attack into breakdown into our kicking game, and on the reverse with the defensive stuff.
"It's never about defence in isolation - it's about the whole game coming together and I think we're blending nicely."