Joe Schmidt has challenged Ireland to withstand a furious backlash from a "fully-loaded" All Blacks side seeking revenge in Dublin on Saturday.
Head coach Schmidt has admitted Ireland caught New Zealand at an "opportune time" for their maiden victory over the All Blacks, the 40-29 win in Chicago on November 5.
"I think they'll come full-strength, fully loaded; maybe we surprised them a little bit in Chicago"
Steve Hansen's back-to-back world champions were hamstrung by a host of second-row injury problems that day, but will have peerless lock Brodie Retallick back in his unique auxiliary playmaker role at the Aviva Stadium.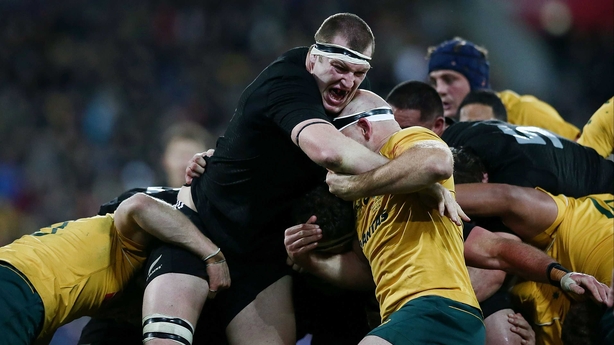 Ireland boss Schmidt accepts that most neutrals expect New Zealand to exact revenge for that Soldier Field defeat when the teams meet again, but will still target another landmark performance from his side.
"I think they'll come full-strength, fully loaded; maybe we surprised them a little bit in Chicago," said Schmidt.
"I read that they didn't really look back too much at the defeat to us before playing Italy this weekend.
"Well they have that game done and now they will look at us over the next few days, and they'll have a really good plan.
"They are extremely well coached and incredibly well prepared physically, and I think the rate they play at if they have the ball, you're under pressure if they've got it.
"And I think they'll have more access to it if they've got their second row back."
Ireland made history with their first win over New Zealand in 111 years of trying in the United States.
Head coach Schmidt then made a full 15 changes to take on the world's 18th-ranked side Canada. Ireland prevailed 52-21 in a comfortable but sloppy win that will ultimately hardly colour the All Blacks rematch.
Schmidt will recall all his big guns to host New Zealand, while the visitors are expected to be far stronger themselves.
Ireland ended New Zealand's record 18-match winning sequence in Chicago, and now most neutrals will expect the All Blacks to assert their authority with victory in Dublin.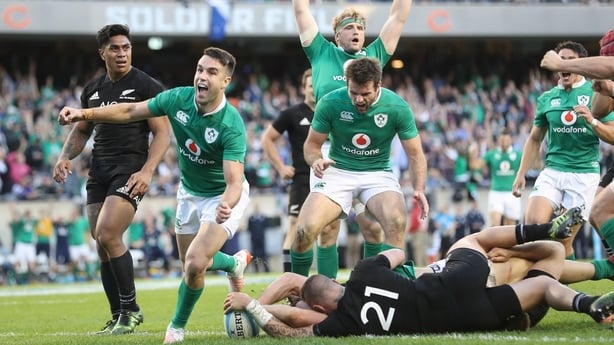 Schmidt for one is intent on ignoring the outside perceptions this week, as Ireland seek a second quick-fire victory over their long-time bogey team.
South Africa were the last team to beat New Zealand in successive encounters, back in 2009, further emphasising the scale of Ireland's challenge.
When quizzed on the general expectations of a New Zealand victory on Saturday, Schmidt replied: "Well I hope that's wrong.
"What we say is 'right, this is what we believe might work, let's commit to this then set about trying to put it together as best we can'.
"Then we try to get less distracted by what our opponents are doing.
"We have an awareness of that, but ultimately our focus is on ourselves.
"If you spend too much time distracted externally you'll maybe miss some of your precious preparation time.
"We probably got them at an opportune time in Chicago. They'd had 18 wins in a row.
"While they'd spent a lot of time together, a lot of that time was with Brodie Retallick and Sam Whitelock at lock.
"They had that big reshuffle in the second row, and we won three line-out balls in the first half that gave us access to the ball and I thought we did well with it. That's how we accumulated our points.
"Then even in the back-end of the game I think Ryan Crotty has been outstanding for them, he's been a real linchpin.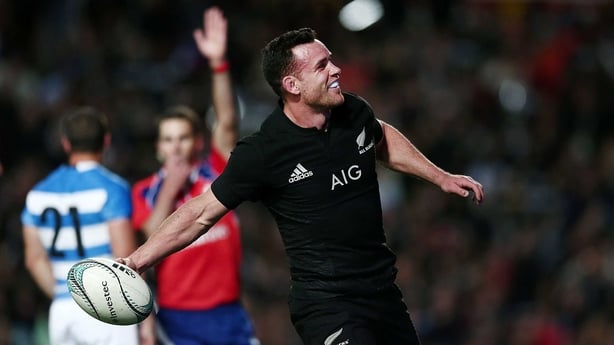 "He's been the hub of their midfield both in attack and defence, organising and striking some really good lines.
"Losing him then losing George Moala as well, that allowed us to manage the end-game with a little more calmness.
"In advance a lot of people were referencing 2013 when we ran them so close in the 24-22 defeat in Dublin, but we didn't have that many similar starters and they had a lot of changes as well.
"Three years on it was difficult to use that as a reference point. But now there's a very close reference point for them to look at."