Former European Cup winner Bernard Jackman fears Munster will struggle to deal with the power of Racing 92 when they kick off their continental campaign this weekend.
The twice European champions face a hefty challenge to emerge from a pool that also features Pro12 runners-up Glasgow and English giants Leicester, so their trip to Paris is an important early opportunity to get points on the board.
But Jackman, head coach at Top 14 side Grenoble, saw danger signs for Rassie Eramsus' side in their 25-14 defeat by Leinster at the Aviva Stadium last weekend, and believes Munster should be worried by the way they were "overpowered" by their provincial rivals.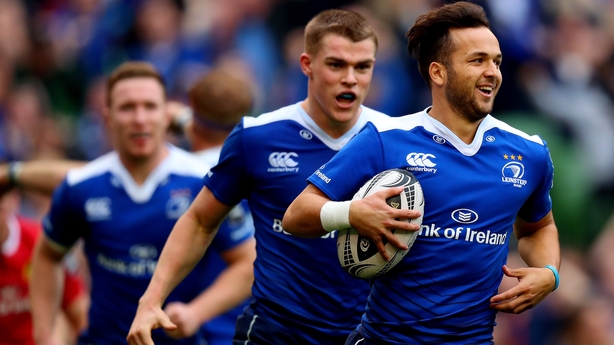 "I think they should (be worried), in terms of their power and in terms of the game plan they tried to implement against Leinster, which seemed to be focused on attrition and trying to get over the gain line," Jackman said.
"They were actually overpowered by Leinster, who have a huge amount of depth and a lot of quality but wouldn't have the same weight and size as a team like Racing.
"That's going to be an issue for them but Racing wouldn't be as mobile as Leinster and maybe that consistent phase game might pay dividends in the last 10. I'm sure that's what Rassie will be telling his troops.
"They probably would have lost a bit of confidence because they threw everything at Leinster and were just getting consistently knocked back at the gain line.
"They didn't look to be on the same wavelength and that's worrying. Irish teams generally use that derby match before the start of Europe to really peak, and if there is a few things to iron out, well there's only a couple.
"They were actually overpowered by Leinster, who have a huge amount of depth and a lot of quality but wouldn't have the same weight and size as a team like Racing"
"Maybe it's the wake-up call they need and they'll be able to correct things quickly, but for me it wasn't a great confidence booster going to the French champions."
Jackman, who was part of Leinster's 2009 Heineken Cup-winning team, is much more confident in his former side's chances of progressing from Pool 4, tipping Leo Cullen's side to have a say in the latter stages of this season's competition.
Speaking on 2FM's Game On, the ex-Ireland hooker said: "Leinster have incredible quality and it's refreshing to hear [Cullen, pictured] come out and say that they have the strength in depth to go and in Europe because, honestly, they have.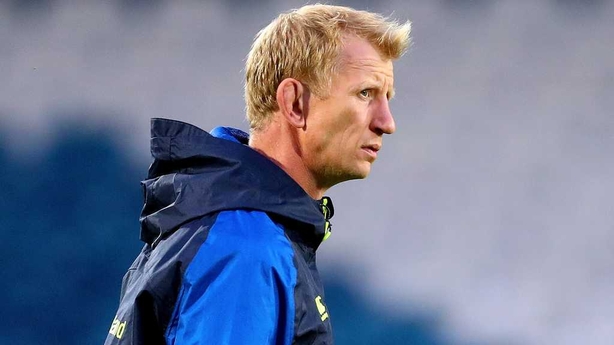 "They should be targeting winning it, as I don't know if the French clubs are as strong. Leinster are capable of winning it and along with Saracens for me would be the two teams getting to the end."
Pro12 champions Connacht are back in the big time and begin by hosting Toulouse in Galway on Saturday, but Jackman insists this Toulouse team is a shadow of the sides that won four European titles.
"There's big, big issues in Toulouse," he said. "They are coming to the end of a cycle and some guys have been told they will not get new contracts.
"There's big pressure to perform but they don't seem to have the right ingredients at the moment. They haven't been able to recruit over the last four or five years in the same manner as the Racings, Montpelliers and Toulons have.
"It's sad because they are a great club - they are far from dead but they certainly need to rebuild.
"I think Connacht will be excited to see some of the games Toulouse have played defensively. They have beaten Toulouse in Toulouse, and their game plan, which is even better now in terms in their attacking structure, will pose questions.
"I think Connacht will get a win. Toulouse aren't at the level they need to be at to go to the Sportsground and win."
Ulster also face French opposition in the shape of Bordeaux, and their trip to the south of France is notable for the confrontation at out-half between Ireland rivals Paddy Jackson and former Leinster man Ian Madigan.
"That will be brilliant," Jackman said of the all-Ireland battle. "Paddy's been very good and Ian has been good with his place kicking and generally considering how hard it must be to settle in as a foreign player in France.
"Bordeaux haven't been in outstanding form, they've been a bit workmanlike, but it will be interesting to see them go head-to-head because they are both very talented players."