Joe Schmidt has urged some of his fringe players to take their chance against England in Twickenham next week as Ireland's injury crisis continues to bite.
Mike McCarthy, Sean O'Brien and Dave Kearney are the latest Irish internationals to join the ever-growing injury list following Ireland's bruising 10-9 defeat to France in Paris.
McCarthy has been ruled out for the rest of the session after meeting a concussion specialist while O'Brien (hamstring) and Kearney (shoulder) have both been ruled out of the rest of the Six Nations campaign.
Schmidt now has to deal with the fact that he has 15 players who are now injured or doubtful for the remainder of the Six Nations, but he insists that it's an opportunity for fringe players to impress.
"We're going to be shorn of Mike McCarthy, I don't think he'll be back for us for the Six Nations. We've lost Dave Kearney and Sean O'Brien so there was certainly a toll from last week," the Irish boss told RTÉ Sport.
"It just means that we've got to go to the broader squad and we've got to have confidence in them. They've been working really hard so some of guys will now get opportunities.
"I think it's really exciting that we're going to see some young talent and we're going to give them an opportunity going into Twickenham, Italy and a Scotland.
"It's an opportunity for us that we haven't really had before. We've always been right in the mix for the Six Nations and going as hard as we can in every game knowing that the differential in just as important as the result."
Scmidt's men are currently in a training camp at the head coach's old stomping ground Mullingar RFC alongside the Ireland Under-20s and, while things aren't quite so bad that the head coach has to promote the youngsters to the senior side, he still sees the benefit of the mixed training sessions.
"We've tried to do a session with the Under-20s every Six Nations, maybe even two," he revealed.
"It starts to blood the young players into what the expectation is in the senior team and at the same time it reminds the seniors that the young guys can run around really well and challenge us."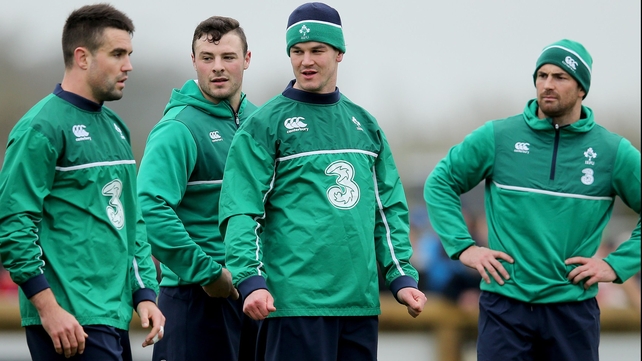 Looking forward to next week's clash with England in Twickenham, Schmidt revealed that while he expects a major test from Eddie Jones' men, his side will need no extra motivation facing England in their back garden.
"You can't get much closer than a draw and a one-point loss and I'm just excited that it's England next," he insisted.
"We've always been a week-to-week team and we've never really talked about the Championship before so we're not really talking about it now. We're talking about going to Twickenham and trying to be as good as we can be."
Nevertheless, England, with two wins from their opening two games, will be the big favourites against Ireland and Schmidt sees plenty of areas where the Red Rose could cause problems for Ireland.
"They're two from two. It's very hard to win in Murrayfield and the Scotland scrum has got a lot stronger with (WP) Nel there. He seems to be doing a really good job for them on the tight-head.
"I just think that England had to work very hard for that one but they scored the two tries that they needed and with Italy, nothing comes easy in the first half.
"You've got to wear Italy down, they're well organized by Jacques Brunel so I think that they (England) got on top and once they opened the game up, they have some outstanding athletes.
"I'm not just talking about the backline, but also guys like Billy Vunipola opening up, they have a number of real challengers across the board," he added.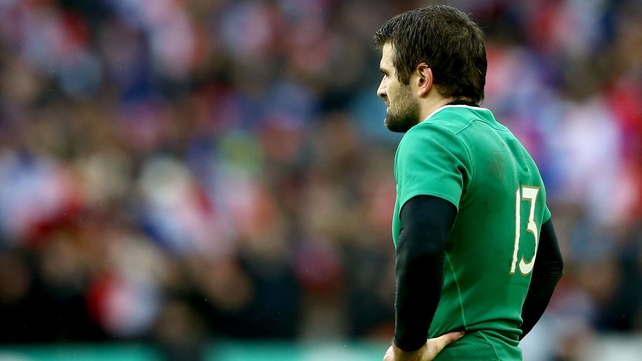 Ulster centre Jared Payne signed on with the province and IRFU for another two years yesterday and the New Zealand native insists that despite Ireland's recent Six Nations setbacks he's relishing the experience.
"I've been enjoying myself the last year or so, so it's great to be involved for another few years," he told RTÉ Sport. "It's been a bit disappointing, the results the last few weeks, but apart from that it's been a great ride."
Payne added that the players were keen to atone for last weekend's narrow defeat against unbeaten England on Saturday week.
"We're looking to put a few things right next week and hopefully kick on," he said. "Everyone is still pretty upbeat. We realise where we went wrong, we're just going to try to correct those wrongs and take a few more opportunities. There's still good spirit amongst the team."
"It's going to be a huge challenge over at Twickenham. They're undefeated so far and they're going to be at home. But that's probably the best thing after a tough loss, you want a big challenge to set you right."