Bernard Jackman believes that Ireland haven't been too far off the pace despite failing to win either of their Six Nations games so far and they are well capable of beating England in Twickenham on Saturday week.
Ireland drew their opener 16-16 with Wales at the Aviva before being agonisingly squeezed out 10-9 by France in Paris last weekend.
"The margins are very small," the Grenoble head coach and former Ireland hooker told 2fm's Game On.
"There was a ball neither team claimed against France and it ricocheted left instead of right. Andrew Trimble probably should have caught a pass that ended up bouncing off his head when he would have been in to score.
"Against Wales, there were one or two opportunities we didn't take. We made six line breaks and only finished one. So we're not far away from it and they have the right players and coaches to get it right.
"But it's important that we do see a big improvement against England, just to give everyone the confidence that we're back on the right track and not slipping further behind."
Jackman feels that although winning a third title in a row is all but impossible now for Ireland, they can still hand England a first defeat of the championship.
"Ireland will look to finish as high as possible and will still believe there's potentially a chance," he said. "If they can finish the competition with three wins, a draw and a loss, it won't have been a bad tournament.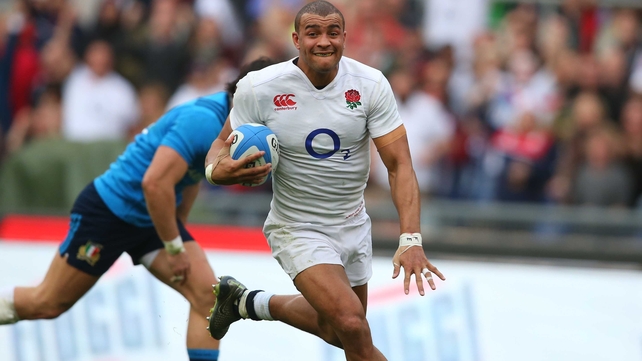 "They'll realise that England are a team on the up, and that going to Twickenham is always difficult. We're going to be missing some key guys again and it would be a big scalp for us.
"While obviously at the start of the season they would have focused on trying to win a third Six Nations, now it's about how much they can learn and improve over two weeks. [If you] go and beat England, suddenly the mindset and momentum change drastically."
New head coach Eddie Jones has rebuilt the confidence of a team that failed to get out of their group at the World Cup but Jackman wasn't blown away by their performances in beating Scotland and Italy,
"Eddie is obviously a very good coach but I had a good look at the Italy-England match yesterday and it was only really the last 20 minutes they got going," he said. "Italy played into their hands a bit with a very soft interception that killed the game off.
"For 50 minutes, England weren't overly impressive against Scotland. It wasn't the type of rugby we saw Jones playing with Japan so it's early doors.
"He's got a great bench, and they used it well against Italy. They've got better strength in depth at the moment than Ireland in terms of them not being affected by as many injuries.
"He's rebuilt the confidence pretty quickly. England were looking for someone to come in after a poor World Cup and give them that momentum and he certainly has done that.
"But they're far from the finished product yet. They're well drilled but Ireland on their day can definitely go there and beat them."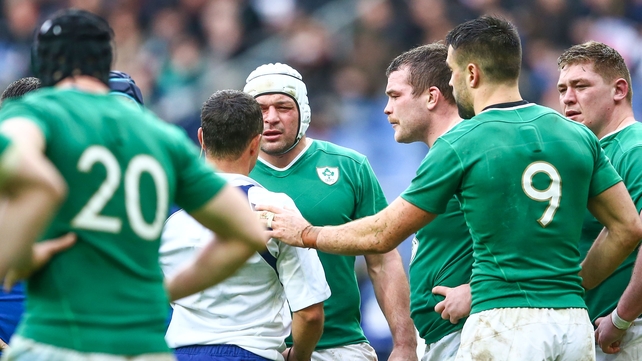 Jackman believes that Ireland head coach Joe Schmidt will welcome the two-week break as an opportunity to retune a side battered by injuries.
"When you're winning you'd prefer to keep going and have momentum. But when you've lost a game and drawn another, the errors Ireland made and the fact that we didn't close out the game when it was there for the taking, I think Joe will appreciate having the extra week.
"They will have spent this week working really hard on getting back some of the efficiency levels that they had over the last two championships.
"Just getting some of those handling errors out of our game, which unfortunately cost us against France.
"The scrum was the key turning point but our handling errors gave France the scrum opportunities.
"It's just about trying to find out why we haven't been as good in the second half as we have in the first, and whether that's down to a lack of confidence from the poor World Cup.
"I thought the first half against Wales showed that there was no hangover but both second-half performances, in games we looked to be in control of and weren't able to close out, whether there's a little bit of doubt starting to creep in or it's physical and we're fatigued. We shouldn't be, because we manage people's workloads very well in Ireland."