By Bernard Jackman
Yesterday I promised a piece in which I would try to give the strategy that Ireland would need to implement to beat the mighty All Blacks at the Aviva Stadium on Sunday.
I am on the record as saying that this current All Black team is up there with the best ever and Ireland are going into this week's game on the back of a hugely disappointing defeat to Australia, so it is hard to believe that we can or will actually beat them.
However, the All Blacks are at the end of an incredibly long season and there may be a little fatigue in their legs and minds after 13 matches and a huge amount of travelling during Super Rugby, Rugby Championship and November tours.
They are also missing two key players in Tony Woodcock and Dan Carter, although they certainly have talented replacements in Wyatt Crockett and Aaron Cruden.
"New Zealand are not dominating stats like scrum, lineout, tackle efficiency, possession or passes made"
I remember being involved in the Irish squad under Declan Kidney that played New Zealand in Dublin in 2008. His mantra all week was that some day, an Irish team would beat New Zealand and why should it not be us?
Ireland never got over the line in this fixture under Declan, but I think his sentiment was spot on.
For the 23 players Joe Schmidt has selected, Sunday represents a massive opportunity to create history.
The beauty of sport is that the best team does not always win, the best team on the day does. This is a one off contest over 80 minutes.
For Brian O'Driscoll, it is a last chance to create history. Ever other player should treat this game that way as well. The attritional nature of rugby now means the future is always uncertain.
There will be an element of fear in the Irish squad, but that is not necessarily a bad thing.
Unfortunately, the reality is that at international level we have always produced some of our best performances when complete underdogs.
The experience within this squad should mean that that they can handle the fear better than younger players.
As I wrote yesterday, New Zealand are breaking the mould in terms of what strengths are important to play winning rugby. They are not dominating stats like scrum, lineout, tackle efficiency, possession or passes made. They play their own brand and I certainly would not argue that we should try and imitate what they do. That style is something they have grown up with.
The Irish skill set is very different and we need to play to our strengths: set-piece and structure.
Scrum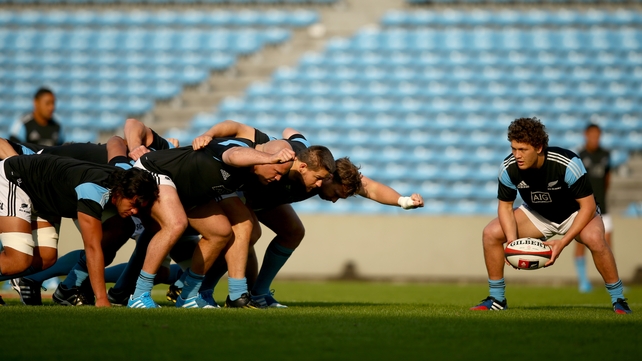 Occasionally, New Zealand get a doing in the scrum and with loosehead Tony Woodcock out, they are certainly weakened there.
Our scrum was a shambles against Australia but the great thing about a scrum that has shown ability in the past is that it can be fixed very quickly either through a good meeting where the players front up and take responsibility for the previous matches errors or a good scrum session where that collective focus can be harnessed.
We need to have strategies for our ball and we need all eight forwards on the park to implement them at the same time.
Against Australia there was lots of endeavour at the scrum but too much individualism. If a problem or problems arise the forwards need to get together at the next break in play and Mike Ross or Rory Best, our two scrum leaders, need to problem solve and get it fixed immediately. Ireland need to do more than win clean ball. We need to use our scrum to win penalties and turnover some of their put ins too.
Lineout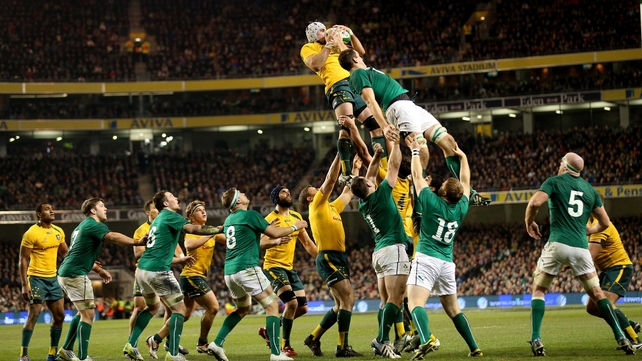 Ireland have four quality jumpers in Devin Toner, Paul O'Connell, Peter O'Mahony and Jamie Heaslip, while lineouts and lineout drives are the specialist area of the new Irish forwards coach John Plumtree.
England dominated New Zealand with their driving maul last weekend and if they had a back line that was cohesive and functioning they could have beaten them.
We must do the same with our driving maul, as well as being close to 100% on our own ball, while O'Connell and Toner need to get their video analysis spot on against Andrew Hore's throw.
I expect them to have a lot of lineouts as when we kick we must make sure the ball ends up in the stand so there is no chance for them to counter attack. For me, the key figure is winning or disrupting 35% of their throw-ins.
That is always the smart strategy against New Zealand but even more relevant to us given how poor our kick-to-contest strategy and execution have been over the last two weekends.
Defence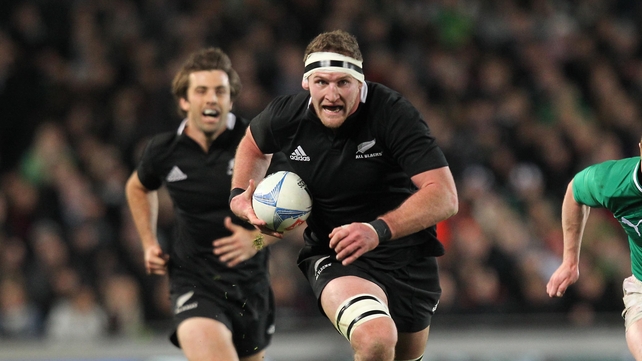 This area is a case of everybody sticking to the system and communicating with the man inside and outside.
If the shape of the New Zealand attack means that we should drift, then everyone has to drift and then use the touchline as an extra defender. New Zealand like to play with width and are happy to go into the five-metre channels. Our philosophy must be that we are defending with 17 against 15, with the touch lines being our two extra men.
When Ireland have more numbers on them or on the rare occasions they are not in a good attacking shape, Ireland need to sprint off the line and hit the ball carrier with two man tackles.
Les Kiss has always been very focused on winning the back end of the tackle contest but Ireland must get their decisions right. If our third defender does smash into a collision to knock a New Zealander back, he must stay on his feet and take his place in the defensive line straight away. We cannot afford to put three men into a defensive ruck unless we are going to turn the ball over.
Ireland should also avoid putting men into rucks in the middle of the field as that is the area that they are most dangerous from - think of Kieran Read's try last weekend. Our tacklers must jump to their feet after the tackle to allow Ireland to defend with six men either side of the ruck and enough cover behind to deal with chips, line breaks and kicks.
That will take discipline but the width, speed and skill New Zealand have means Ireland will get hurt badly unless they win the numbers battle.
Attack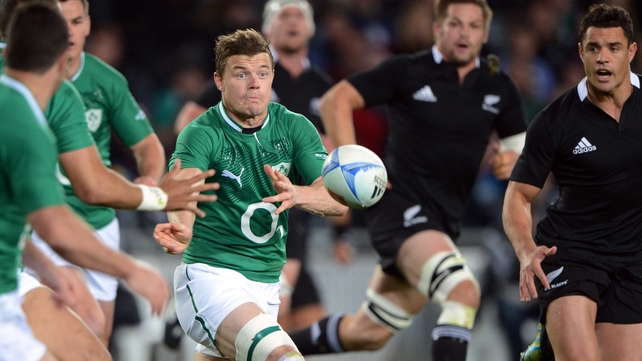 This All Blacks team miss an average 20 tackles or more per game - and missed a 28 against England and 30 against France.
The maul is an important weapon but when we are not using that, Ireland must play a very direct brand of rugby with one or two pass plays flat on the gain line.
New Zealand use drift defence almost all the time and it is the New Zealand philosophy all the way through their systems.
They stand very close to each other in defence and they show you the outside.
It is tempting to run to the space and you can get over the gain line relatively easily, but it is fool's gold. If Ireland go there, New Zealand can choke up the tackle area, force Ireland into touch and contest the ruck hard on the deck.
Even if Ireland regain the ball, New Zealand will win the next collision off the wide ruck and Ireland will struggle to generate momentum again.
Ireland must look to target the inside defender through inside passes, late steps back inside or little switch plays.
By doing that Ireland can keep possession and get over the gain line consistently. Joe is the best coach in the world at designing 'power plays' (3 to 4 phase combinations from a set piece) to hurt the opposition. To be in with a chance, Ireland will need to land a try from one of those and about six penalties.
Can they do it? I expect Ireland to improve massively and compete in a way will make it a real contest, but it will be extremely difficult and in the end, I expect a 12-15 point win for New Zealand.