By Bernard Jackman
Let's take a look at the big picture first. Australian rugby is in a difficult spot right now. Player and fan numbers are falling, Australian Rules and Rugby League are attracting some of the best athletes and having expanded from having three franchises to five in the recent past, the Union is in a tight spot financially.
At international squad level, the Australian Rugby Union is trying to enforce cuts to international contracts. In many cases, those contracts were part of the reason the top players opted to stick with Australia instead of moving to Europe or Japan.
They have already lost top talent like Matt Giteau and Digby Ioane to Europe and, unlike New Zealand and South Africa, they do not have a production line of potential super stars to come in and take their place.
Against that backdrop, new head coach Ewen McKenzie took over with the Australian national side at a very low ebb.
"Their Achilles heel is the scrum - and it is badly missing a dominant tight head"
He is the right man for the job. He is very highly regarded, an innovator and deep thinker in the Australian tradition and in my view, is more than capable of steering Australia through this difficult period.
I was lucky enough to have spent a week watching him at work in May, when I observed the Reds as they prepared for a match against the Stormers in Cape Town.
He is not a dominating personality but is very tactically very astute and is similar to Joe Schmidt in that he has the ability to spot weaknesses in the opposition and tailor his side's attacking strategy to exploit it (this ability is less common that you might imagine).
He style is to be a facilitator of the squad and while at the Reds, he built a leadership group around Quade Cooper, Will Genia and James Horwill.
Their process was to design the game plan and tactics in conjunction with the playmakers, with those playmakers then running the show on game day.
The indications from his first matches in charge are that he wants Australia to follow the same template. Cooper was central to that team and McKenzie has re-instated him as the out-half and made him a vice-captain as well.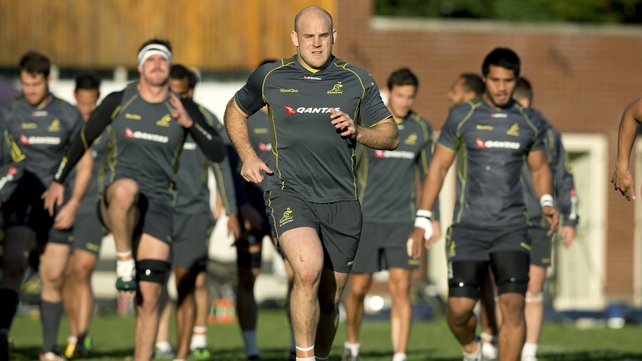 Under McKenzie, the Reds were really detailed in their first phase strike plays and their objective was to score off every one.
That goal was regularly achieved, and the Reds had the highest percentage of tries scored from first phase in Super Rugby last season. Cooper was central to that, and the percentage dropped significantly when he was injured or rested.
His strengths are a brilliant side step, and an ability to make the right decision on the gain line in terms of which support player to hit with his wide range of passing options.
Given the little gaps in the Irish defence against the Samoans you can be sure that the Australians will have spotted opportunities to hurt us there.
Their Achilles heel is the scrum and it is badly missing a dominant tight head. The best scrumaging tight head in Australia is Dan Palmer and I am glad to say that he is playing for us at Grenoble in the Top 14.
That area is a major opportunity for Ireland, particularly as the new scrum laws make it harder for the weaker scrum to survive and in my view, the key to victory Saturday for Ireland will be the ability of Cian Healy, Rory Best and Mike Ross to get on top of their direct opponents.
Australia will look to take it away from being a set piece to set piece match, and they will believe that the area they can hurt us is the speed at which they can play the game.
They are used to playing at a higher tempo in the Super 15, where players routinely cover far more ground from minute to minute than their Heineken Cup equivalents.
They will try to take Ireland's defence out of its comfort zone by hitting that pace, and if they are allowed to do so it can make system errors and technical mistakes happen.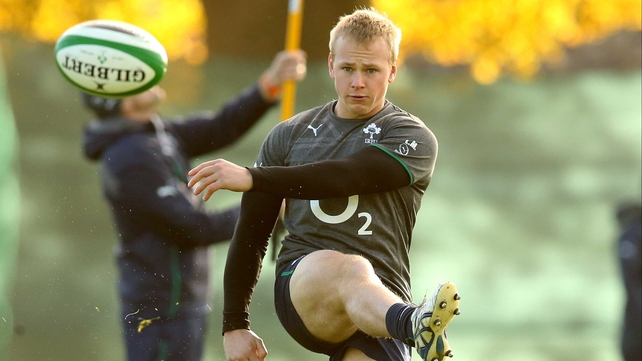 Ireland will be prepared for that. Joe Schmidt always runs his sessions at a very high tempo and the players will have been used to attacking and defending at match-like simulation.
Looking back at Samoa, Ireland will be looking to build on a performance which was not a bad first run out.
There was some loose kicking from hand that I do not expect to see again and I also think Ireland will look after after the ball a lot better this weekend.
You could see in the second half that Ireland were picking up the pace of the game and looking to build quality phases.
They looked to be very comfortable in how they moved around the field in their attacking pods and it was noticeable how they were happy to attack into the outside five meter channel but rarely died with the ball there. That willingness to attack down the touchline poses a problem for the Australian defence as it effectively widens the pitch compared to a lot of teams.
Australia and Ireland will both have their stall set out in terms of how they want this match to take shape.
Looking at the selected teams, I expect Ireland to shore up the little inaccuracies that were there in terms of ball retention and defence, and win a tight game due to their dominant pack.
Ireland XV: Healy, Best, Ross, O'Connell (capt), Toner, O'Mahony, O'Brien, Heaslip, Reddan, Sexton, McFadden, Marshall, O'Driscoll, Bowe, Kearney
Australia XV: Folau; Ashley-Cooper, Kuridrani, Toomua, Cummins; Cooper, Genia; Slipper, Moore, Kepu; Horwill, Simmons; Mowen (capt), Hooper, Fardy.