By Tadhg Peavoy
Jonathan Sexton's move to Racing Métro 92 is the biggest transfer to ever take place in Irish rugby, with the numbers offered by the Parisian club's suit-wearing, prawn-sandwich eating board members staggeringly high.
The Leinster and Ireland outhalf is reportedly set to earn €600,000 a year for two seasons with the French club.
This figure makes him the highest paid Irish rugby player, usurping the €450,000 that Leinster and Ireland No 8 Jamie Heaslip lodges into his bank account per annum.
On the announcement of Sexton's move there was widespread panic amongst Leinster supporters as they feared the loss of arguably their most influential player.
And while, yes, it is a major loss for Leinster, there is a wider picture to be viewed.
More options for Ireland
With Ian Keatley and Ronan O'Gara battling for the Munster jersey, and Paddy Jackson in the process of making the Ulster jersey his own, Sexton's move to Racing affords Ian Madigan the opportunity to establish himself as Leinster's outright first-choice stand-off.
Madigan has already stepped into the breach this season - following Sexton's enforced groin injury lay-off - with superb displays against Glasgow and Wasps; those two games are evidence that Sexton's move is good for Irish rugby in the perspective that it gives Madigan a chance to develop with regular game time at club level.
Having Madigan, Sexton, Keatley or O'Gara, and Jackson playing regular first-team rugby means there is more choice at No 10 and more competition.
Monopolies in businesses and sport organisations are never a good thing and an increase in that aspect often leads to stagnation.
If Madigan continues at the pace he has been developing since March, he will be the man battling for a starting spot in the Ireland team with Sexton, not Jackson et al.
If Sexton's move to Racing goes well, there is the very real possibility that Ireland could play Sexton and Madigan together in a 10-12 combination, or at 10 and 12.
Plenty of the criticism directed at former Ireland head coach Declan Kidney between 2010 and 2013 was that he had a conservatism that was deeply imbued in his psyche, which led to the Ireland team being stifled by repetition of team selection, and lack of competition.
This move is a good step to potentially avoid that for whoever comes in to replace Kidney.
A move with lots of possibility
For Sexton, it's a fascinating career move, which all and sundry will be examining with baited breath.
The immediate worry for Sexton is that he is joining a club that is not a current powerhouse of French rugby. They've won the French championship - now called the Top 14 - five times, but the last of those victories came in 1990.
Racing were in fact playing in France's second tier, the Rugby Pro D2 until their promotion in 2009; it's not a record that would immediately draw one's eyes to the club as a place to ply one's trade as the best outhalf in the northern hemisphere, especially given Leinster's superb achievements in winning three Heineken Cup titles in the last five years.
Last season's Top 14-finish of sixth brought Racing to the tournament's quarter-finals, at which point they lost to Toulon.
Calculated risk
Essentially, Sexton is taking a calculated risk. Billionaire businessman Jacky Lorenzetti has pumped money into Racing in a bid to bring the club back to its former place as one of the giants of French rugby; their five championship titles came in 1892, 1900, 1902, 1959 and 1990.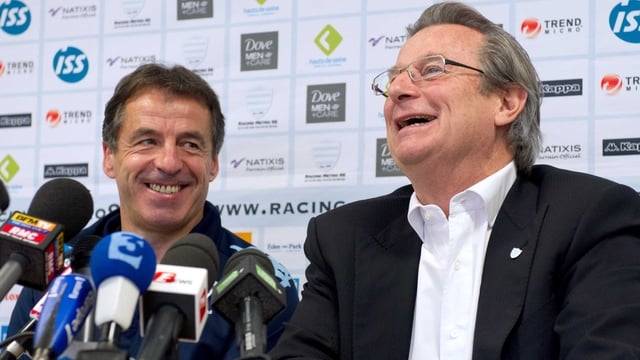 Lorenzetti took over in 2006 and three years later financed the side back to the Top 14, with the crucial Euros supplied courtesy of profits made from his real estate company Foncia.
The search for the Holy Grail of a sixth French championship and first European Cup title means Lorenzetti continues to grow the club and bring in more talent.
Sexton looks set to be the face of that charge for glory, but there is plenty of other talent in the team.
Sexton's role will be to provide the je ne sais quoi that Racing have been missing; that elusive bit of magic an outhalf can bring that turns a mid-table team into a rugby equivalent of soccer's Barcelona or a Manchester United.
Look across the Racing squad and you will see a huge amount of talent on display: Dimitri Szarzewski, Andrea Lo Cicero, Luc Ducalcon, Juan Martin Hernández, Olly Barkley, Sireli Bobo, Juan José Imhoff and Benjamin Fall, are names that would be there or thereabouts in many of Europe's top teams.
The question is: can Sexton be the difference that brings silverware to Racing?
It's a sizeable task and the initial thought would have to be: possibly not; the Top 14 is the best league in Europe, and it is regarded as the hardest club rugby title to win on the continent.
Will one player – even one as good as Sexton – be able to make the difference?
Potentially lots of positives
The other question about Sexton is whether the physical nature of playing in the Top 14 week-in, week-out, will mean that he will be diminished physically when it come to playing for Ireland in the Six Nations.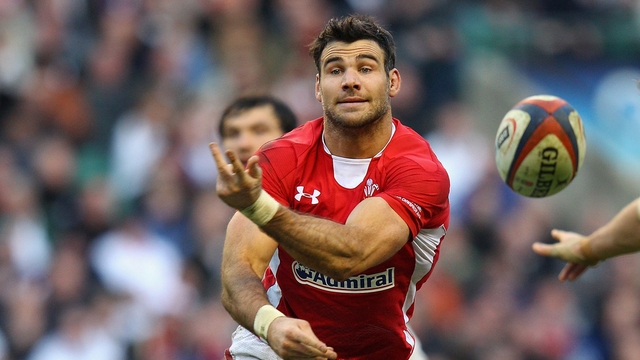 Wales scrumhalf Mike Phillips plays for Bayonne, and the Principality's prop Gethin Jenkins lines out for Toulon; they both played starring roles as Wales won the 2013 Six Nations Championship this year. Has the Top 14 done them any harm?
In fact, the opposite case that Sexton will benefit hugely from playing in France has a strong argument.
He will be living in and experiencing a new club, city and culture, invigorating the player socially and mentally.
Sexton will also be able to play alongside a whole new crop of players of considerable talent, and against players, week-in, week-out, at the best level in Europe, unlike the RaboDirect PRO12, which fails to produce zenith-level intensity on a weekly basis, in truth.
Racing will also be playing at a brand new, state-of-the-art stadium, Arena 92, from 2014 on, which will be an amazing piece of turf for Sexton to call 'home'.
Les Blues are the most successful team in the Six Nations - since the tournament's advent in 2000 - and their approach to coaching and playing certainly has plenty of merit. There is also plenty for Sexton to learn in those regards; as well as the chance for him to see club structures other than those in Irish rugby.
If he returns as a player or a coach to an Irish province sometime in the future, he can bring the best of those coaching methods with him, and adapt them to Irish rugby.
Like when Trevor Brennan moved to Toulouse, there is going to be plenty of chat and discussion over whether Sexton's move is the right one.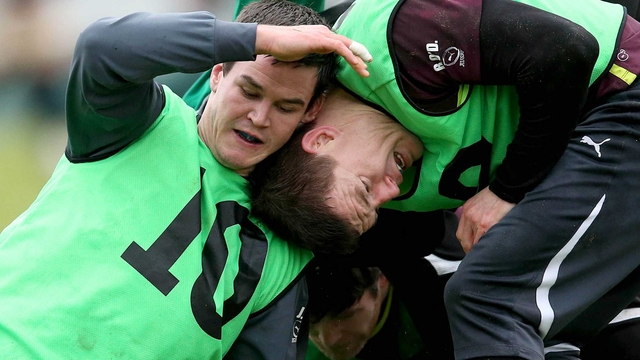 Sexton has always done his talking on the pitch; he may just continue that conversation on the Parisian turf.
SOME OTHER THOUGHTS ON SEXTON'S MOVE ACROSS THE CELTIC SEA
JL Pagano is one of Ireland's foremost rugby bloggers, writing for HarpinOnRugby.net. @HarpinOnRugby.
Is it a good move for him? Absolutely. At 27, and the best flyhalf in the northern hemisphere, he certainly deserves top dollar, and if Racing are willing to pay then he should go where he can maximise his earning potential.
Will Leinster miss him? I reckon so: they may find themselves in between a rock and a hard place. If Madigan doesn't continue his form they may struggle, yet if he does well they could lose him to the Ireland squad as backup to Sexton.
How will he benefit from playing there? It's a tougher league and he is away from IRFU protection, but he strikes me as someone who hates watching from the sidelines.
He will also benefit from learning different approaches and with the amount of talent flooding into the Top14 each domestic game will be near to Heineken Cup or maybe even Test match standard.
Is he too good for Racing? When the news first broke, Racing were out of the Top14 Heineken Cup places – Sexton would certainly be too good for the Amlin Challenge Cup.
But since then they have moved into the top six and announced that Dan Lydiate and Jamie Roberts will be bolstering the squad next season.
Once he is allowed to run the attack in the same way Joe Schmidt did, I see no reason why he can't make Racing challenge Toulon and Clermont at home and in Europe. Something tells me fate will put Leinster and Racing in the same Heineken Cup pool.
Obviously as a Leinster fan, having seen his entire pro career unfold before my eyes, and all the success that went with it, I am sad to see him go, but I certainly wish him all the best.
Tom Fox is the owner of Backpagerugby.com and also blogs for Setanta Sports and TheScore.ie. @TomFoxy.
Is it a good move for him? Most definitely. Sexton has won three Heineken Cups with his hometown club, established himself as a world-class out-half and now has an opportunity to play in the top European League, earning massive money. Why not?
Will Leinster miss him? Make no mistake: this is a huge loss for Leinster. But Ian Madigan is playing a hugely exciting brand of rugby and will only improve with more game time. It's a joy to watch a young ten playing so flat and with so much confidence.
However, as well as losing a top-class player, Leinster are losing a top-class individual, which can't be underestimated.
Joe Schmidt spoke at an event I attended recently and spoke of when he was being courted by Leinster, he came over to meet Leo Cullen, Brian O'Driscoll and Jonny Sexton.
Schmidt told the players that he wasn't Michael Cheika and potentially not the disciplinarian they coveted. Sexton told him not to worry about the players: he would keep them in line. This was coming from a then 24-year-old.
Think back also to the 2011 Heineken Cup final v Northampton and the impact his words and performance had on that memorable comeback.
How will he benefit from playing there? It seems a week doesn't go by these days without a big-name player from the southern hemisphere - or the north for that matter (usually Wales) - joining the Top 14. Playing with and against these players week in, week out will surely help Sexton add to his game.
Is he too good for Racing? Sexton is certainly good enough to be playing with the top French sides, but Racing are making a charge and their recent acquisitions support that.
The former St Mary's man is not the type to move to France to collect his cash and enjoy the lifestyle, so Sexton would not be making the move if Racing's ambition didn't match his.
What do you think of Sexton's move to France? Please comment in the section below.