by Bernard Jackman
The old adage says you are only as good as your last result and last week's incredible win over Harlequins has proved that for Munster, bringing about a huge change in the atmosphere around the team.
There is now a real sense of optimism and confidence in the future of Munster rugby.
It is a big turnaround. Just a week before, Munster had put in one of their worst performances of the past decade against Glasgow, conceding over 50 points in defeat at Scotstoun.
But they tapped in their history and passion and pulled out a brilliant performance to beat Quins.
They also made tactical changes. For me, one of the most interesting things about Munster's performance was the obvious change in strategy from how they have attacked all season.
Until last week under Rob Penney, they have been holding their width and trying to play a wide-wide or wide-middle-wide pattern.
"Maybe it took the horror show in Glasgow for the management and players to decide to change their game plan"
It is the same style that the Crusaders and the Canterbury ITM cup team have used over the last few seasons and when it works, it is hard to defend. But it requires a very high skill level and the fact that the breakdown is contested much more vigorously in the northern hemisphere, which often leads to turnovers, also makes it a challenge to implement.
Maybe it took the horror show in Glasgow for the management and players to decide to change their game plan to a "same way" style where the forwards are used to carry the ball for the phases after the initial set piece.
The advantages are that it is less risky, easier to build phases and get over the gain line and makes use of Conor Murray's physicality around the fringes.
It surprised Harlequins, who seemed to panic from playing with so little possession, losing their discipline and letting Munster keep the scoreboard ticking over.
Apart from the tactical changes and excellent technique that Munster showed against Quins, their aggression and positive fight were very impressive. Speaking after the game, Paul O'Connell showed the level of emotion that went into the performance and you could see they had that backs to the wall mentality that has traditionally driven them again.
Will they have that mentality this week?
As RaboDirect Pro 12 games go, the biggest two matches of the season for me are the Munster V Leinster derbies. The atmosphere at Thomond Park on Saturday night will be incredible and it is great to see two strong teams named.
Some people think the Leinster against Munster rivalry has become too big but I disagree completely. I believe that it is brilliant for Irish sport and Irish rugby that we have two teams that are amongst the best in Europe. The desire on both sides to be the best in Ireland has driven standards higher year on year.
Playing in the match you know that apart from the honour of winning for your province, you are often playing against your direct opponent for the Irish jersey. It is like a final trial for a place in the national team or squad.
In terms of the match-ups, we will have two of the main candidates for the Lions captaincy - O'Connell and O'Driscoll - playing against each other. For Brian O'Driscoll, this is probably his last battle with Munster.
At out-half, Ian Keatley moved to Munster to boost his chances of playing international rugby but has seen Paddy Jackson and his direct opponent Ian Madigan jump ahead of him. This is a big opportunity.
Tommy O'Donnell is another to keep a close eye on as he is starting to look very comfortable in David Wallace's number seven jersey and his performance against Shane Jennings will give us more evidence as to whether he is a international contender or not.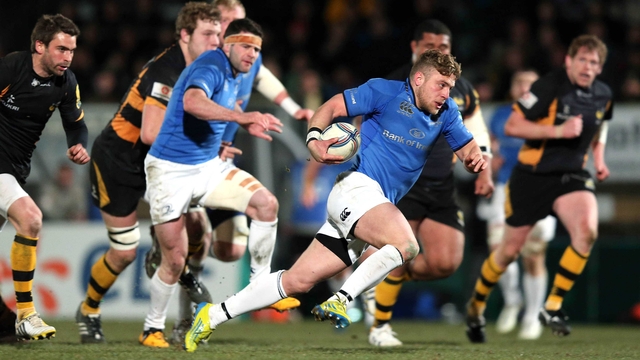 Overall, Leinster come into this match in good form. Their defeat to Ulster in the RDS two weeks ago was their first since December's loss to the same team at Ravenhill and they looked excellent in attack against Wasps in the Amlin Cup quarter final.
They need to win their last three Rabo matches to give themselves a chance of passing out Ulster or Glasgow and getting a home semi-final.
Munster are out of the running for the play-offs this year but that will not mean this match will be played at any less intensity than has become standard.
It should be a cracking contest, and it is one I think Leinster will win this based on the fact their attacking game looks a little bit more fluid at the moment, while it will be hard for Munster to get back to the same spot emotionally as they did last weekend.